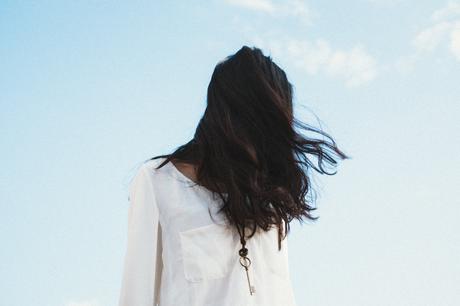 It has completely changed my regimen but I'm loving the result!
Before you think it's yucky and gross and totally unacceptable not to condition the hair, let me tell you how I was convinced to skip it altogether. In one of my trips to my derma, I shared to her that I was experiencing bacne or back acne. She recommended that I stop using conditioner. According to her, most conditioners out there contains ingredients that can clog pores and leave unwanted oily residue. My derma herself actually did skip conditioner for a while now and she noticed improvement in her back acne, so I happily joined the bandwagon and tried it myself.
MY GAMEPLAN:
I have unruly, thick and kinky black hair. So I first went to the salon and had my hair cut... and had it rebonded. It makes perfect sense to have it rebonded since my buhaghag hair already became too hard to manage. This is also what my derma did, cos she said that rather have her hair become dry and dull because of all the blowdrying/ironing her hair had to withstand, she just opted to have it rebonded. This way, she doesn't have to condition on a regular basis because her hair wasn't subjected to constant heating tools anymore.
THE PRODUCTS: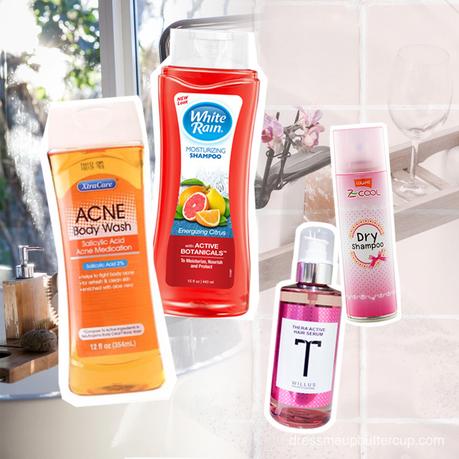 So after having my hair rebonded, I then made a conscious effort to stop using hair conditioner. I also switched my shampoo to that of paraben-free/sulfate-free ones. Both of these ingredients are said to be bad for your health and could do more damage than good to your hair. Currently I'm using White Rain Moisturizing Shampoo (Energizing Citrus).
Now you might be wondering... if I don't condition my hair then it will probably be coarse and dry, right? Well, not really. My hairstylist in Tony and Jackey (where I had my hair rebonded) suggested I try Willus Thera Active Hair Serum for extra smooth and silky hair texture. Basically it's an oil serum that I apply after washing and air drying my hair. I only use one pump and distribute it evenly, concentrating on my hair tips. I like how it doesn't leave any greasy feeling at all! Will definitely repurchase this one!

I also spray dry shampoo for those in-between wash days. Currently I'm using Lolane Z-Cool Dry Shampoo which I randomly picked up from Watsons. It's for days that I want to let my hair produce natural oil (so I won't shampoo), yet I don't want excessive oil so I use this product to control that.
Okay let's now talk about solving that back acne. I'm using XtraCare Acne Body Wash. This body wash contains Salicylic Acid which is a proven acne-fighting ingredients. It claims to treat and prevent acne breakout on the body - especially at the back, chest and shoulders area. What I do is lather this with a body puff on my problem areas and rinse with water. I already noticed a slight improvement on my back after using it for about a month.

So to recap, here are the things I realized after I skipped conditioning my hair:
It saved me money! Hair conditioners can be expensive y'know! And I used to consume a lot on a daily basis cos my hair was long and thick.

Time saver! Gone are the days I have to wait for 5-10 minutes to really let the product sink in.
Best of all - I don't get crazy back acne breakouts anymore! Yay!
Before I end this post, just wanna say that what works for me may not necessarily work for you. But I suggest you try it out and see for yourself. Let me know what you think in the comment section! Thanks for reading! :)