This weekend I will be attending the 2014 Humphrey Bogart Film Festival (May 1-4), and writing about my experiences for
Cinema Sentries
(and also on this blog). I can't wait! I inherited the love of Bogie and classic films from my dad, and am thrilled to have chance to check out this festival, now in its second year. Put together by Bogart's son Stephen Bogart and the Humphrey Bogart Estate, the festival
meets every year
in Key Largo, Florida, the setting for the classic John Huston film of the same name that starred Bogart, Lauren Bacall, Claire Trevor, and Edward G. Robinson. Also in Key Largo is another iconic item from a Bogart film, the steamboat
the African Queen
.
This year Stephen Bogart wants to honor his parents, one of Hollywood's most famous couples, Bogie and Bacall, with the festival them of "Romance." Bogie is reported to have said of Bacall, "She's a real Joe. You'll fall in love with her like everybody else." Who can argue with that? ...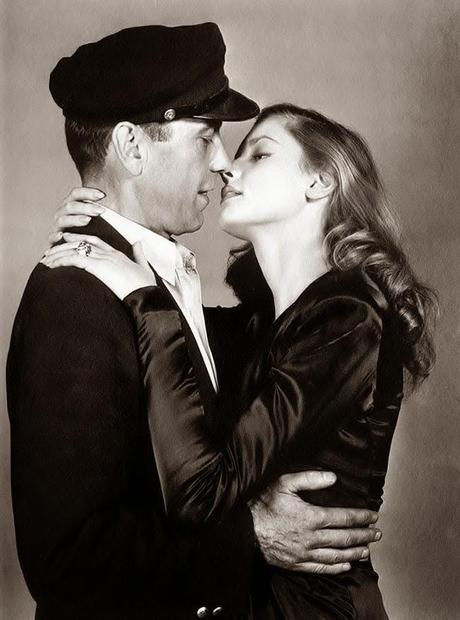 Bogie and Baby, during the filming of To Have and Have Not
I will be trying to fit in as many of the Bogie/Bacall pairings as I can, along with classics like
The Big Sleep, Dark Passage, Sabrina
, and the amazing
Casablanca
, which is set to be screened outside on Friday evening. As Bogie said of his first truly romantic role, "I didn't do anything I've never done before, but when the camera moves in on that [Ingrid] Bergman face, and she's saying she loves you, it would make anybody feel romantic." Seeing
Casablanca
and Bogie and Bergman and
Claude Rains
and all the rest under the stars should be an experience that is hard to beat ...
Check out my full report on Cinema Sentries.