Hi all! 
I had subscribed to a beauty box subscription service called The Boxwalla. It is a green beauty box subscription. And I received this lip scrub through them.
Henne organics is an indie beauty brand, founded by Laura Xiao. And their motto is "Swedish inspired, American made".
A few words about the lip exfoliator from their website.
"Inspired by Swedish nature, our nordic berries lip exfoliator brings a little piece of Sweden into your home. The scent is reminiscent of fresh picked forest berries, and the rich color will stand out beautifully on any bathroom counter."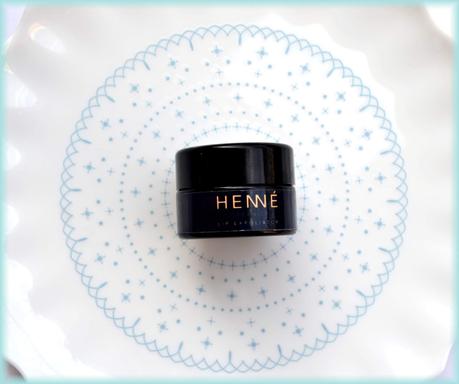 This product is supposed to be gently massaged on damp lips and washed off.
On opening the jar, the very first time, the scrub was packed in and looked like it I would have a hard time scooping it out. But, when I tried to scoop it, the granules loosened up and was easy to get it out. The consistency is just right, and easy to scoop. It smells amazing. I want to eat it, every time I open the jar.
Ingredients:

ORGANIC SUCROSE (SUGAR), ORGANIC COCOS NUCIFERA (COCONUT) OIL, ORGANIC CERA ALBA (BEESWAX), ORGANIC SIMMONDSIA CHINENSIS (JOJOBA) SEED OIL, ORGANIC RUBUS IDAEUS (RASPBERRY) FRUIT SEED, ORGANIC BUTYROSPERMUM PARKII (SHEA BUTTER) FRUIT, ORGANIC BERRY FLAVORS, ORGANIC VANILLA FLAVOR, ORGANIC VACCINIUM CORYMBOSUM (BLUEBERRY) FRUIT SEED, TOCOPHEROL (VITAMIN E). 




96.5% ORGANIC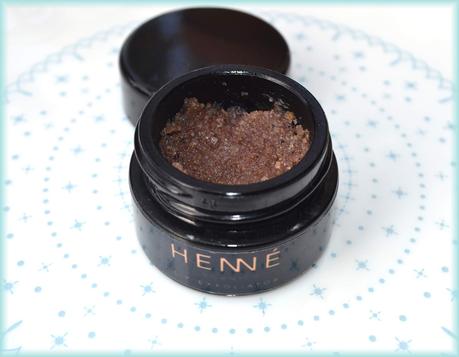 Price is $24 for 10 ml of product. (This did seem a bit on the higher side at first. But given how little I need every time, I think it will last for a long time, and is worth the price.)
As you can see, the ingredients are clean and organic, which is good because this almost goes inside my mouth. I always end up tasting the scrub, and it does not taste as good as it smells. There, I warned you.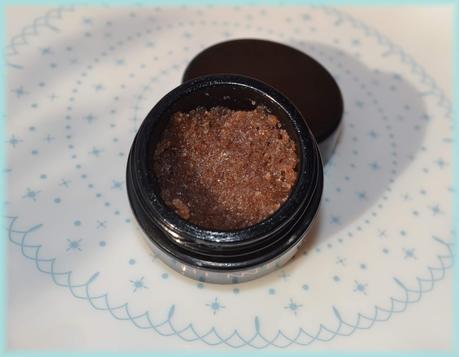 A little goes a long way. I only need half of what is scooped out on the spatula, to exfoliate my lips.
Something that worried me initially, was the size of the sugar granules. As you can see, they are pretty big and thought they might be too abrasive on the skin. But, it is well balanced by the emollients, due to which, it spreads easily on dry lips and the texture being neither too scratchy nor abrasive/painful.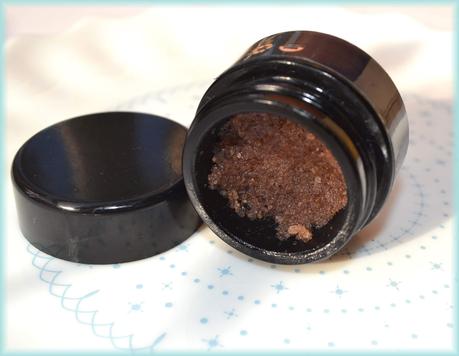 It is just the right consistency for an effective exfoliation. It does leave behind a good amount of moisture and is a pleasure to use it, every single time.
I love it!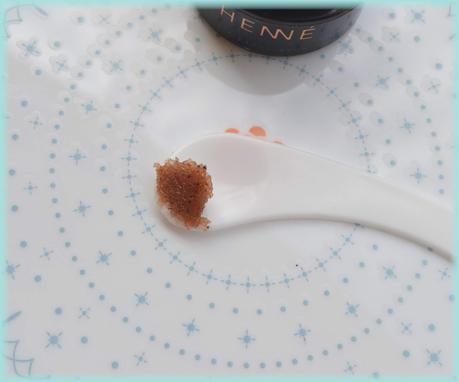 Just so you know, the only other lip exfoliator I have used is the ELF lip exfoliator, which comes in a stick form. And I do have a sample of the BITE Beauty agave lip scrub, I am not sure if I'd be using it before posting this review. Will update this review if I do.
UPDATE: I just tried the BITE Beauty agave lip scrub. I scooped a little more than usual, because this one was liquidy. It did spread well, but after a few seconds of scrubbing, the sugar granules started to melt and despite the consistency, it was difficult to move the product around my lips. The consistency did not help much. All said, it did remove my dry flakes and made my lips smooth. 
But, I prefer the Henne organics to the BITE Beauty agave lip scrub. because of the former's texture.