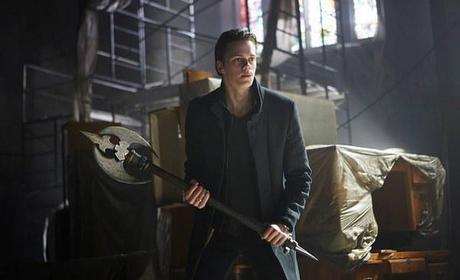 Eli Roth's new horror-thriller TV series, Hemlock Grove is one of the most popular exclusive shows on Netflix. After much anticipation, the second season of the show has finally received a premiere date and it will kick off on the online streaming site on Friday, July 11th.
Abide by Netflix rules, the complete Hemlock Grove season 2 will be instantly available on the same day, which includes 10 brand new episodes. According to IGN, the new season features an original storyline and has been designed to be even fit for new viewers of the show.
Charles H. "Chic" Eglee (The Shield, Dexter) has also joined the show as an executive producer to make sure the show remains as badass as ever. This probably means we can expect to see more seasons of Hemlock Grove. Although, it will depend on fan reactions.
[Via: IGN]
Email This
BlogThis!
Share to Twitter
Share to Facebook