I participated in a campaign on behalf of Mom Central Consulting for L'il Critters. I received a product sample and promotional item as a thank you for participating.


Making sure that my kids eat a balanced diet is one of the toughest jobs of being a parent. One of my twins is a very picky eater and won't eat anything "green." And both of my boys are involved in sports (baseball, swimming and golf), which means less time for me to create a meal every single day that represents all of the healthy food groups! I'm going to keep trying, of course, to make sure that my family has a good diet, but I also add in a little insurance policy for my kids: vitamins.
For years, my children have been having L'il Critters Gummy Vites daily. (We buy the jumbo-sized bottles at Costco!) They love the great flavors (cherry, strawberry, tropical punch, lemon, orange, and white grape), which means that I don't have to argue with them about taking them. In fact, they remind me when they haven't had their daily vitamin! And I love that L'il Critters Gummy Vites offer them an important blend of vitamins (including vitamins A, B, C, D and E), minerals and supplements to promote good health. They're also colored and flavored naturally.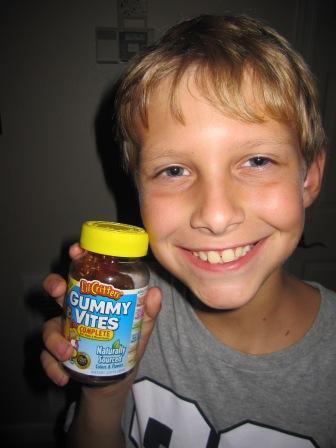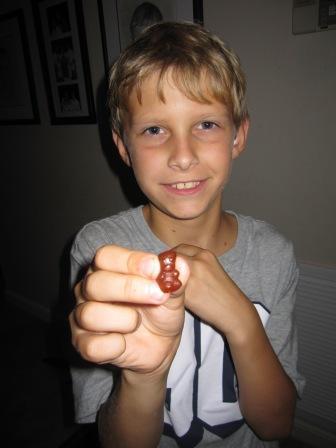 We've tried traditional children's chewable vitamins in the past, and my kids always balked at the chalky taste and texture. But they've been huge fans of L'il Critters' taste and texture from the start. If your children are over the age of 2, and you're not confident that they're getting all of the nutrients they need from their diet, or if they've tried other children's vitamins and didn't like them, pick up a bottle of L'il Critters Gummy Vites. You just might find that they're now happy to take their vitamins, and you'll be happy in knowing that they're adding some good things to their diet.
You can find L'il Critters Gummy Vites at many drug and grocery stores, including Costco, Walmart, Target, and CVS. There's also a "sour" version for kids who love sour flavors, as well as a version with Calcium. CLICK HERE for more information about L'il Critters Gummy Vites products. Be sure to "like" them on Facebook, too!