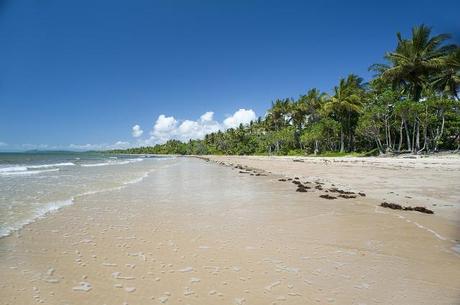 Ok so this isn't Marbella but it is a beach and looks pretty nice. Plus its copyright free!
From Free Images.co.uk

Something a little bit different today, I'm actually looking for some advice. Basically, I am heading to Puerto Banus in Marbella in August and I'm seeking some advice about how to look decent on the beach. I'm not a huge fan of beach holidays and being so pale I could pass as a nighttime favouring resident of Bon Temps, I'm not too great in the sun! Therefore, I need a pre- holiday plan to help me pass for decent whilst on the beach.
So, I've never seen Towie but the whole 'no carbs before Marbs' thing seems like a good idea. I actually exercise quite a lot so I'm not too bothered about the getting in shape aspect. I'm going to try to go to an exercise class on a Saturday morning but not too worried about the whole working out thing.
However, I am super pale to the point my skin is practically transparent. This means that you can see blue veins through the skin and when the few stretch marks I've got  catch the light they could blind a passer by! I'm usually pale and proud, because let's face it I'm British and so never bare much skin, EVER. So what do I do, do I slather on the factor 50, sit in the shade, pack lots of maxi dresses and remain pale and proud or do I betray my pale sisters and go for a spray tan or some kind of  gradual tanner? If this is the case I will be the only person who comes home from the holiday paler than when I went! 
Now on to my next dilemma, makeup! As a beauty blogger I love makeup and the main reason for this is because if I slap on enough I can pass for a normal human being. Heat plus makeup doesn't always mix but I can not go without makeup. Even though I'm in my mid twenties, my skin still thinks I'm 18, plus sun cream always makes my spots worse. So what do I wear on the beach? I know celebs wear a full face of makeup to the beach but that isn't really practical is it?
Also, how do people who wear contacts cope in the sun? I'm super blind and can't cope without my specs so do I get some prescription sunglasses or risk my contact lenses drying out and scratching my eyeballs? Help me! I am definitely not a beach babe but if you can help me to fake it for a few days it would be greatly appreciated. Next year I'm heading to Iceland, who's coming?