Hello my fellow bloggers and readers,
I'd like to have some more films to put on the list of what I've seen this month, but times are stressful. Well, they're quite good however, and I'm having a lot of fun at the time. Whatever.
Tonight I'll be watching The Infidel (2010) at the indie cinema, I'm a little excited... It doesn't sound like the best film ever, but it still might be a lot of fun.
New Hindi releases of the week:
Mausam
Director: Pankaj Kapoor (debuting as director)

THEATRICAL TRAILER
This is the second time I watched the trailer, and I must say I'm not as impressed as the first time.
It's just this feeling, you know, as if the trailer is supposed to blow us away, and like, really impress us.
Reminds of the times I watched the Avatar trailer (which was every time I went to the cinemas half a year before the release) - I hated the trailer. It was so in love with itself, do you know what I mean?
Well, I still like Avatar (though not as much as those people who watch nothing else but big blockbuster), so yes, I think I'll like Mausam, too.
It's also cool that the girl is a ballet dancer, though on the other hand, I hope they made something new out of it, and don't just copy The Curious Case of Benjamin Button or maybe parts of Black Swan.
Verdict: No one should miss this - but make sure not to have too high expectations.








Speedy Singhs/ Breakaway


Director: Robert Lieberman (American - Fire in the Sky etc.)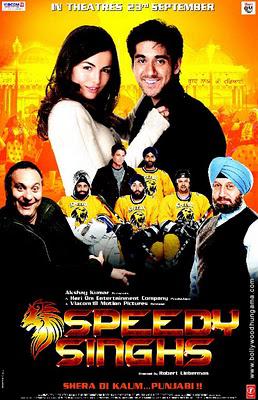 THEATRICAL TRAILER
At first I thought the title sounded awful, just like the poster looks awful, but the trailer looks all right.
Also, I couldn't believe Camila Belle was in it (love her), until I realized it was an Indo-Canadian "cross-over-film" (don't know if they're still called that).
Most cross-over-films have proved the idea to be theoretically good, but practically bullshit (Bollywood Hollywood, Pride and Prejudice etc.), but who knows, maybe this one will be different. There are no famous Bollywood stars in it, but it has been produced by Akshay Kumar, which is a new thing as well.
We'll see... I just don't get why the international title is "Breakaway". What's un-international about "Speedy Singhs"?
Verdict: Watch for curiosity (hoping it's an exception from the cross-over rule).






U R My Jaan 


Director: Aron Govil (debuting)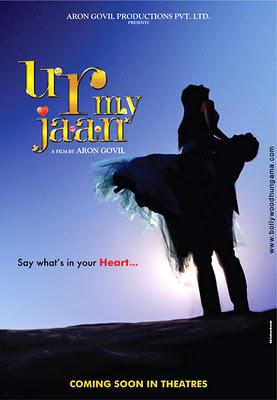 THEATRICAL TRAILER


Believe it or not; this first look is by far the best poster of this film. Don't believe me? Click here for more fun.


Ahahhahahahaha...
Seems like someone got trapped in an unlucky mixture of some strong joints, Indian telenovelas and bad 90s Bollywood films...
Verdict: No comment.