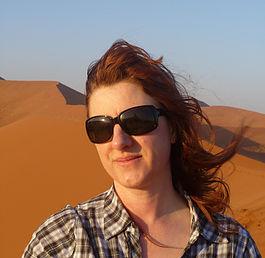 Helen J Young
about this time last year, Free Planet did a blogpost about Oxfordshire artist
Anna Dillon's exuberently colourful landscapes
.
But I'd never seen Anna Dillon's paintings in the flesh, I just random'd upon them in one of my normal everyday grazing frenzies. Today, the wife and I decided to go for a picnic-walk, and I chose a walk that began at Cholsey (train station) and ended at Didcot (train station) which would take us through the village of Aston Tirrold where Anna Dillon lived, it was her last day of Art Weeks so it seemed opportune. Her work was as vibrant as the artist herself, great to meet her.
We discovered that there were other artist exhibiting in the village, so 'when in Rome'... my personal favorite was the (abstract) work of
Helen J Young
whose exhibited work was based on a recent trip to Nepal. This series is mostly white-n-blue but the layering/texturing/rendering/ripping of the paint she uses is key to the form's success. The edges of her three red abstracts caught the light like Mark Rothko's
Seagram Murals
... and her clay (Didcot Power Station) towers repaired with gold using the ancient Japanese technique called 'kintsugi' are also charming.
Both below...