Welcome To The Eyre Effect!
  I am incredibly excited to introduce you all to this new-and-improved space, and what better way to start a revamped blogging experience than with the story of how it all came to me, and this impossibly perfect Hearts and Roses of London dress?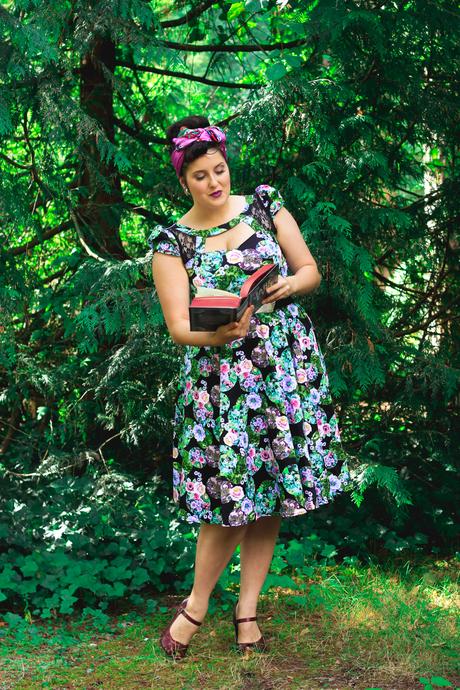 Why I Chose "The Eyre Effect."
When I first named my blog, quite a few of my top favorite blogs had two-word quirky titles, usually with an animal or object in them. I wasn't really sure what my blog was going to be other than a fashion blog (and previous to fashion, it was just a journal of sorts), and I didn't know what my personal style was at all. So I sat down, and I thought "what do I like, and what is unique?" I did some arbitrary google searches to see what people were choosing as their blog names, I chose one of my favorite animals, and I opened up thesaurus.com to start brainstorming some good synonyms. "Eccentric Owl" took no more than five minutes to come up with.
I didn't consider how it would grow with me as a blogger, or even if it had any relation to my style at all. It didn't mean much. I liked the name, and that was good enough. And that's totally okay! If you're beginning as a blogger, don't stress over the name. Eventually, you'll settle on one that means something to you and your blog, but it doesn't have to be perfect right away. For myself, I didn't ever think blogging would become a big thing for me. It was (and still is, in most ways) just a fun hobby.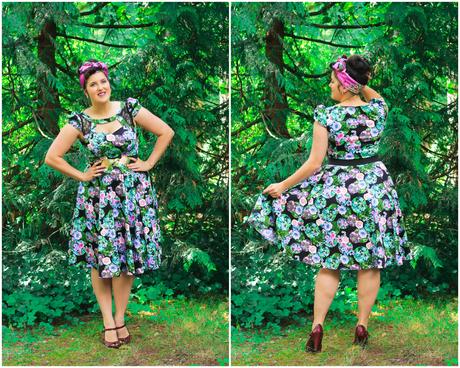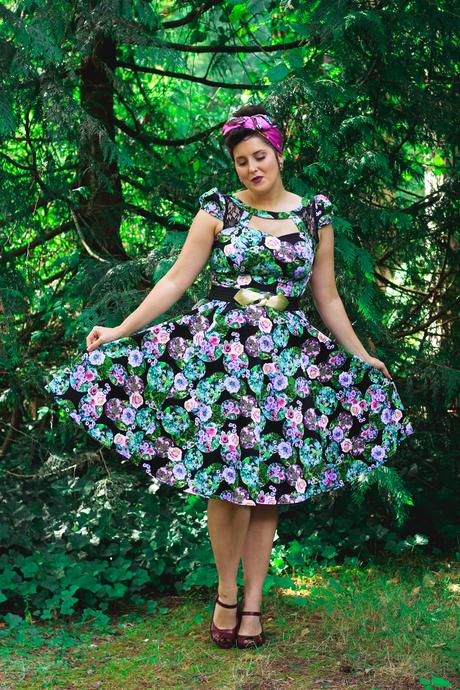 But blogging grew into something so much more meaningful than I had ever expected it to, and in the last year or so "Eccentric Owl" had felt wrong. I looked at the name in itself, and it didn't mean anything. It didn't represent who I am as a blogger or what I wanted my blog to evoke. It was just a silly nonsensical label I'd slapped onto my work as a placeholder until I knew what I was doing. So when I finally decided to rebrand, I knew I wanted to delve into my blog title and give it real meaning.
I opened up a document and wrote down all of the things I wanted to blog about, the things I like, who I am inspired by, words I liked, patterns I liked; anything that had relevance to my blog is written in that document. Then I jotted down anything that I thought would be good in the title. Vintage. Novels. Elegance. Thrifty. Alliterated or rhyming phrases.
I even wrote down that I specifically wanted no more than three words, or a phrase that was set up "The (enter word) of (enter word)."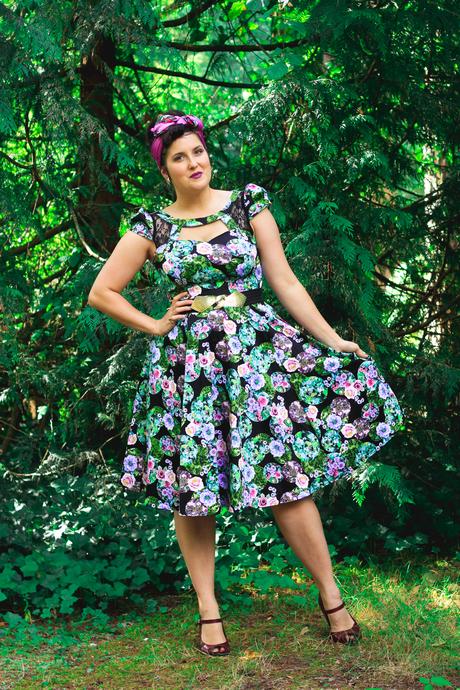 From there, I started to put together titles. The first one that really stood out to me as one I might use was "Novelty Vintage." It was both a play on novelty prints, which are huge in the vintage blogging world, and my love for novels and book reviews. It didn't quite resonate with me, but it worked. I went to bed thinking about what I could use as a title, and just as I was about to fall asleep I had a Eureka! moment.
There is one book I love more than any other, and have loved for nearly my entire life. It's a book that has influenced how I write, what I love to read, how I judge many other books.
Jane Eyre.
I've always loved the book for its dark Gothic romance, and I love Jane Eyre herself for her quiet, yet passionate character. She is a woman who knows right and wrong, who stands up for herself, who will not give up doing what is right even if the wrong choice is a compelling one. She makes a life for herself even after the harshest heartbreak, and is wise even in her youthfulness. She is practical but knows how to appreciate beauty. She is artistic and loves knowledge.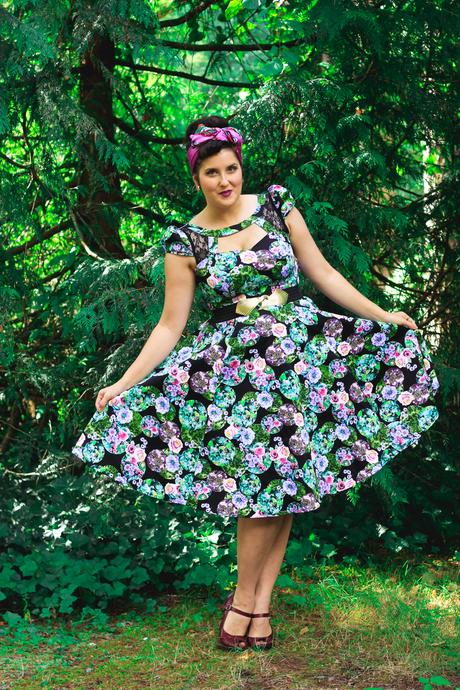 I think she is a character to greatly be admired, and as soon as I knew I wanted the book to somehow be in my title, The Eyre Effect came to me like a firework. It refers to my writing and book reviews in that it is named after a novel, to my character as a person who is gentle but stubborn when trying to make the right decisions, and even to my style in that I prefer practicality in my pretty garments. And it works perfectly with the subtitle of the blog: practical fashion with a novel twist.
Perhaps at first glance, most people will assume I chose the name simply because Jane Eyre is my favorite book. And that's okay. If that's all that people can take away from it, it's good enough!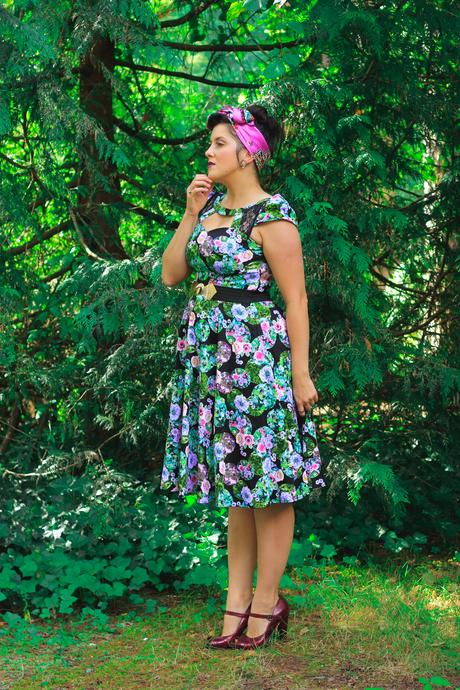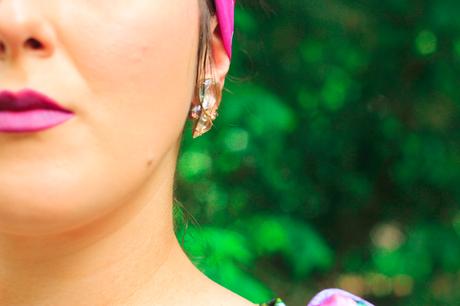 At least even then, it means something.
I feel so relieved to have finally found a name that suits me in so many ways, and that really truly has a great meaning. I have always loved name meanings, and to have a title that was frivolous just didn't sit well.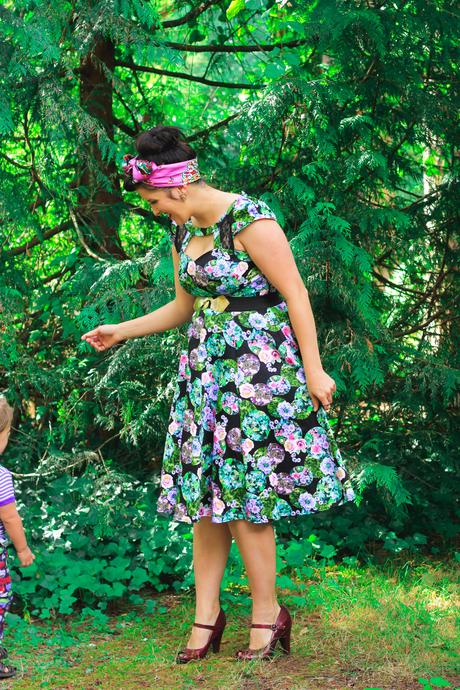 Will Anything Change?
And now that I have a new name, someone might wonder if my blog will go in a new direction, too.
I can confidently say both "yes" AND "no." I'm still a vintage and retro fashion blogger with a penchant for practical garments and budget-friendly choices. I'll still be sharing my daily wears, my book reviews, and my outfits to match novel covers.
But I will be reintroducing makeup posts and hair posts. I will be posting a wishlist every once in a while. I may become more active with affiliate links to fund my dress addiction. And, I will likely begin pursuing sponsorships and sponsored posts – only about things I like and choose – once again.
And my photo quality will improve, as you can see. It's about time I started using the nice lens!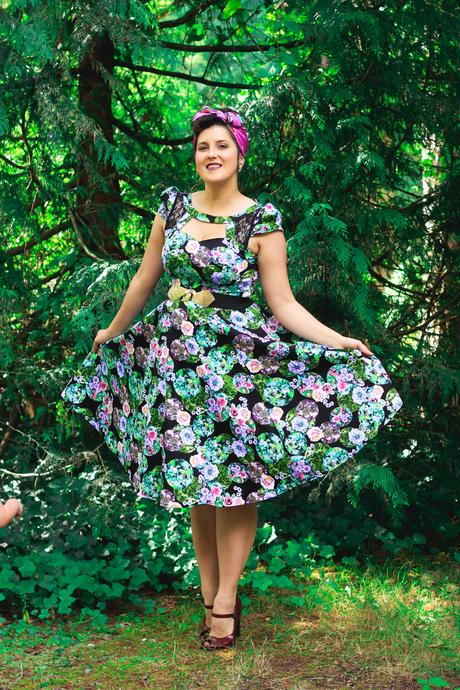 Hearts and Roses of London
And let's talk about this dress for a moment! Lately, I have been finding so many gems at my local thrift store. I live in a richer-ish community where people often donate things that are unworn, or that they don't care to process a return for. This dress still had the original tags on it and was priced for ten dollars! After a quick search, I found that it's from a company called Hearts and Roses of London
and their dresses range around $50 or so. I had already decided to get the dress, but that made it all the more sweet!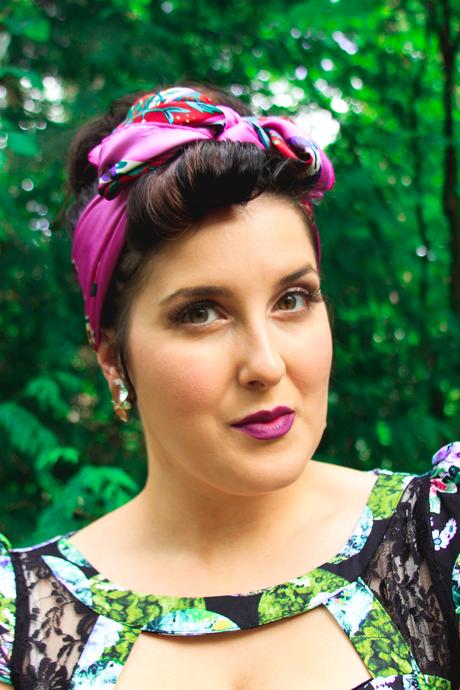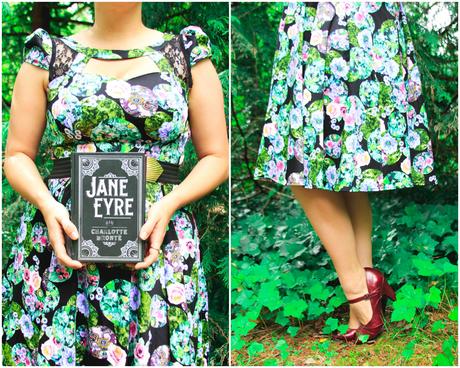 Everything about this dress fits me perfectly; even the sleeves sit well on my body, which is unusual for a cap sleeve style. I immediately thought how good a date night dress it would make with the peekaboo sweetheart neckline, which is modest enough for me but still flirty enough to woo my husband. Ha! The quality is also really nice; the dress has a bit of stretch, so a size 8 (US) fits me really well where in a non-stretchy dress I might be a 10 or even a 12US. And can we talk about the flared skirt? I need more twirly dresses.
Wearing it for this post was a no-brainer. It goes perfectly with my leatherbound edition of Jane Eyre, and I love having a new dress to debut with my new blogging space.
Thank you all for your support while I switched everything over! If you are subscribed via email or bloglovin', don't worry: you're still following me! All of my subscribers have been transferred over. The only social media you'll need to refollow is Snapchat, where I can't change my username. So go find "theeyreeffect" there, because Snapchat gets to see lots of little previews! And also my kids.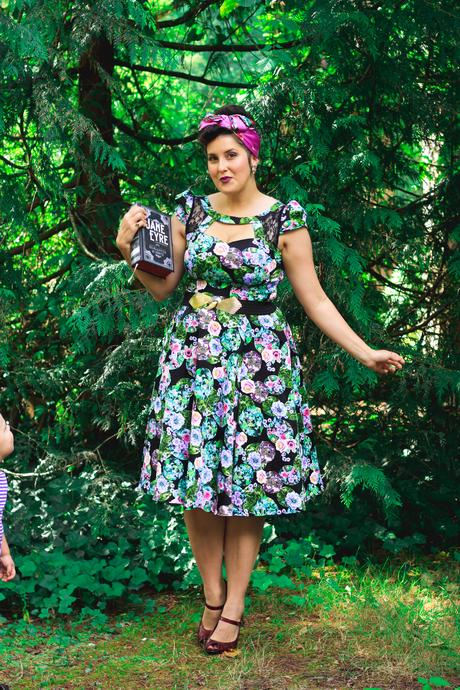 Dress, Hearts and Roses (thrifted) similar here
! | Heels, belt, and headscarf, thrifted | earrings, vintage | book, here
.
Save
Save