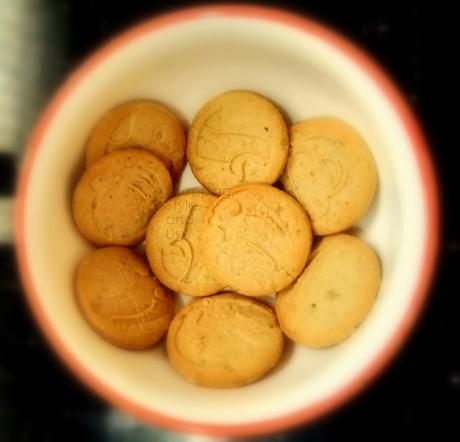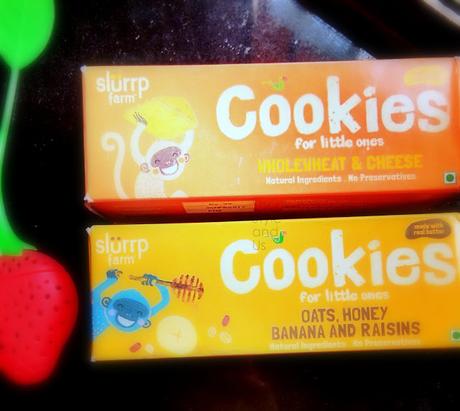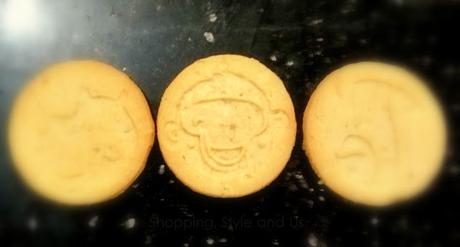 There was something that intrigued me to write about baby food. That something was the constant worry of a mother when it comes to making the child eat, specially when they are unwell and feeling low.
Since two days, my little one is down with loose motions as he had some fungal infection due to molar teething. It's the hardest time as the babies fall sick, feel low and to top that all, refuse to eat anything.Trust me, it's a nightmare for any mother.
Luckily, I had ordered Slurrpfarm cookies from Amazon a few days back and they reached me (bang) on time. When the munchkin refused to eat his Moong Dal Khichdi and other dishes that I cooked with all my heart, I resorted to these cookies. Voila!! To my surprise but a delightful one that he ate this cookiesand made no fuss.
About Slurrpfarm Cookies
Made of whole wheat and a mix of healthy ingredients. these cookies are natural and preservatives free.
The other two flavors I have got are:
•Oats, Honey, Banana, and Raisins.
•Wholewheat and Cheese.
The creative and interesting part of these cookies is that they have funny animal faces on them which make eating all fun as you can create stories with them.
They taste different, less sugary and fills the tummy for a while.Baked to perfection and very soft for milky teeth.Even elders can give it a shot. Also, they are made with real butter.
We all often get tempted to hand over a piece of biscuit to our toddlers which are OK but not always.Too much of sugar for the little digestive track is often unhealthy and for which we should try for natural and organic options.
PRICE and AVAILABILITY
Available at amazon.com for 99INR. I did not count the cookies, but I feel they adequate for little ones.
THE LAST SCOOP
So next time when you think of buying baby cereal do give "Slurrpfarm" a shot.You will be amazed to see how such healthy and otherwise so called boring ingredients can create magical taste.
-- by SSU Contributor Sakshi Misra. A mother, blogger and a stunner in every manner.
I remember how much I struggled when I Reet was a toddler and fell sick. I always resorted to handmade food and fruits. But I am always on looking for more natural options to keep her taste-buds engaged my worrying mind at peace. Now I know one more name - Slurrp Farm and since Sakshi has already approved, I won't think twice before buying it. 
Let us know your take on Slurrp Farm and is products. Is there any other brand you would suggest us?
Love and Light
JMS
Join Us

  :
NEWSLETTER | FACEBOOK | TWITTER |  GOOGLE+ 
*This post may contain affiliate links, products sent by brand/PR for consideration, paid content.
Disclosure Policy
.