Health & beauty is something that you need to keep pampering and take care from time to time. Ignorance of health issues and beauty problems leads to illness, aging and laziness.
Thus, it is extremely important to take care of your health as well as your beauty both, in order to stay fit, stay beautiful and stay young for long. There are thousands of ways to maintain your health & beauty, both naturally and scientifically.
For maintaining your health & beauty scientifically, make sure you buy products from a reliable store. Lazada, a premium online retail store that helps you buy top brands health & beauty items at best price. From skin care range to hair care to health supplement to weight loss products to cosmetics, you can purchase everything from here.
While for maintaining health & beauty naturally, take a look at the points given below-
Turn All Your Stress Into Bliss For Glowing Clear Skin!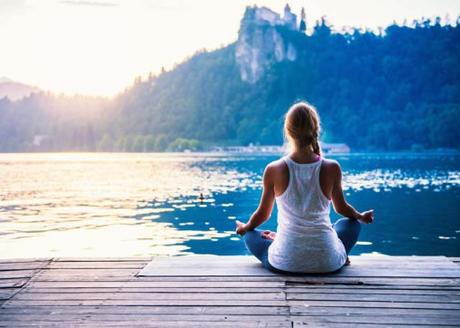 Acne, ageing, rosacea, vitiligo and eczema, are those certain skin issues that tend to get worst with tensions, chronic upset and stress. Exercise, meditation, touch and sleep are some effective and important ways with which you can relieve your stress and can have glowing beautiful skin naturally.
Give yourself ample amount of sleep as while you are asleep your skin rejuvenates. Moderate exercise and meditation manage the stress, while the touch releases hormonal oxytocin, as result making you feel a sense of belonging and happy.
Revitalize Your Face, Removing Dead Skin Cell With The Papaya Mask!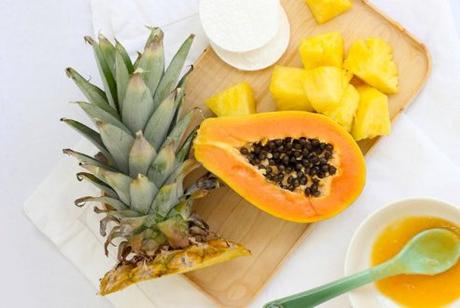 Most of the exfoliants comprise of abrasive ingredients that not only damage your skin but also speed up the signs of aging. So, always make sure you use enzymatic exfoliants such as papaya. Papaya is a great source of enzyme papain that exfoliates your skin naturally, making it soft and smooth.
For best result and benefits, try opting unripe (green) papaya as it contains a higher amount of papain in it. Apply a mixture of papaya and pineapple paste on your face to remove dead skin cells and revitalize your skin naturally. Simply scoop 1/4 cup of raw papaya and blend it well with 1 tbsp of fresh pineapple. Leave the mask for at least 15 minutes and then rinse off with cool water.
Coconut Water To Hydrate Your Skin!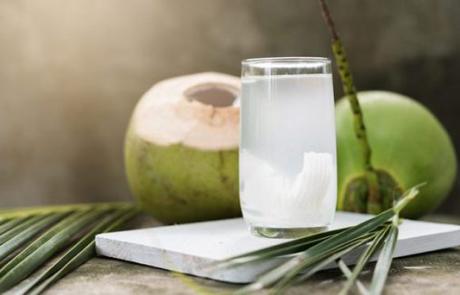 Start off your morning on a healthy note by drinking a glass full of unsweetened, fresh coconut water. This is one of the best ways to keep your skin hydrated all day long. Coconut water is really good for your skin and makes it healthy and glowing.
Puffy Eyes? Use Chilled Tea Bags To Get Rid!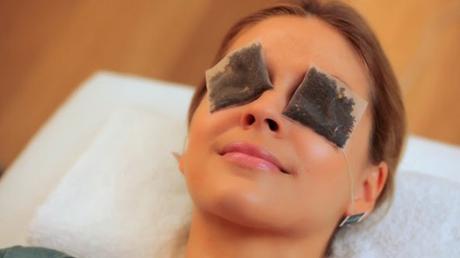 Frustrated with your puffy eyes that make you look ill and tired then soothe them out with chilled tea bags. Take two green or black tea bags dip them in hot water for about a minute and then chill them in the freezer. After a while take those tea bags and place them on your eyes. Consisting of the anti-irritant property, these tea bags reduces the swelling, inflammation and redness around the eyes.
Yoghurt, Honey And Turmeric To Clear Facial Skin Pores!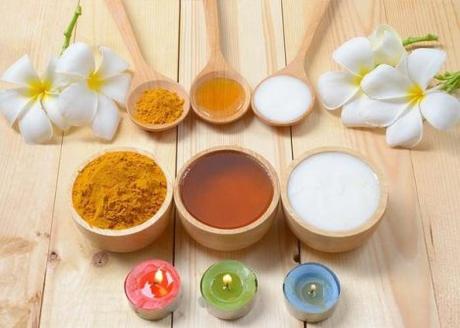 Combine the clarifying, antimicrobial, anti-inflammatory and healing powers of honey with lactic acid and pH enhancing effects of yoghurt and sebum balancing and pore cleansing powers of turmeric into a pore cleanser in order get a smooth complexion skin.
Take 1 tbsp of plain yoghurt and raw honey with 1 tsp of turmeric and mix well into a smooth paste. Apply the mixture all over your face & neck and leave it to dry for about 15 minutes. After 15 minutes, wash it off with fresh water and then pat dry skin and moisturize it with your favorite moisturizer.
Enjoy your top brand health & beauty products buying experience to the fullest while saving huge amounts by availing Lazada voucher codes.