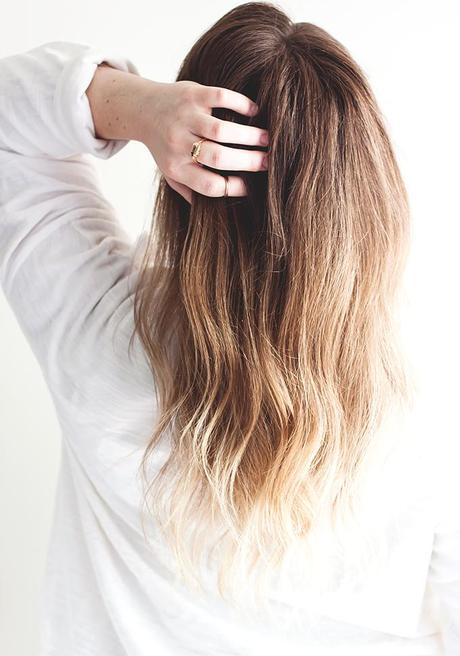 My poor hair is damaged, what seemed to be, beyond repair. The last year was really rough on it and I hadn't been taking very good care of it. A few months ago I decided enough was enough, and that I was going to save my hair. The easy thing to do would be to chop it- start over. But I didn't want to do that, well, most days (sometimes I seriously miss my short hair), and have begun having it trimmed regularly, instead. So I started treating it with over night coconut oil masks, then a few months ago I purchased a deep conditioner. These treatments helped, a lot! But I wasn't going to stop there. I recently added Dove Pure Care Dry Oil products to my regimen and they have also made a huge difference. They seem to be the cherry on top of my healthy hair routine.
While I love all three products in this line from Dove, my favorite is the Dry Oil. On the days I do my deep conditioner or coconut oil treatment I can still add the oil before and/ or after I dry my hair. It really helps protect it from the heat, smooth the ends, and it smells amazing. The oil features a blend of African Macadamia Oil and Coconut Oil.
I love having products that will really support me on my journey to healthier hair, products that make a noticeable difference. My hair always feels extra silky after using my Dove Pure Care products, even after the first wash I could feel and see a positive change in my hair. Bonus- these products make my hair feel full and flouncy rather than weighed down and limp like some oils. They're great products for all hair types.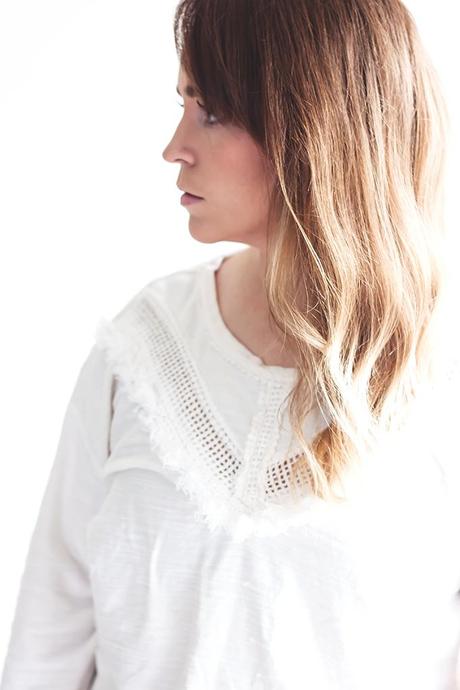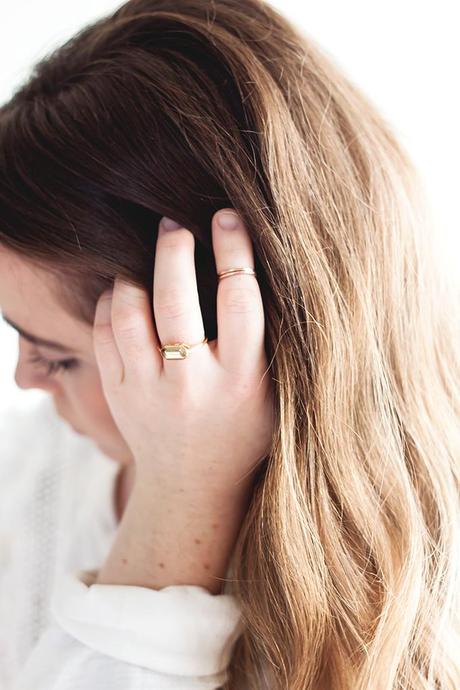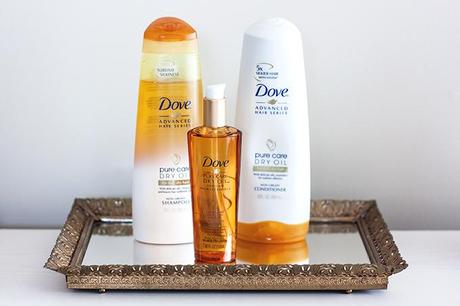 Now with the Dove Pure Care Dry Oil I can style my hair with all of the latest trends, without feeling guilty. I love to curl my hair, waves are all the rage these days. But I have tried to avoid curling it for the last few months, I have even tried to blow dry it less often and just let it air dry instead. But I feel more at ease using hot tools on my hair after I have applied the Dry Oil. 
Dove Hair is daring women everywhere to try Dove Pure Care Dry Oil, risk-free now through December 31, 2014. 
If you are not completely satisfied with the Dove Advanced Hair Series Pure Care Dry Oil system, Dove will refund your purchase (from 9/21 – 12/31). Visit www.hairmoneyback.com for details.
I was selected for this opportunity as a member of Clever Girls Collective and the content and opinions expressed here are all my own.