HCL(Hindustan Computer Limited) is the the pioneer of Indian Computer and IT Industry.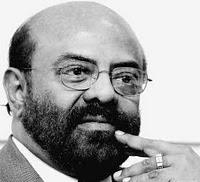 Shiv Nadar
Developed the first indigenous micro-computer at the same time as Apple and 3 years before IBM's PC – in 1978. This micro-computer virtually gave birth to the Indian computer industry.
HCL's in-depth knowledge of Unix led to the development of a fine grained multi-processor Unix in 1988, three years ahead of Sun and HP.
Along with the swiftly growing software technology industry, HCL, which was hitherto known as the pioneer in modern computing made the advent into software development.
HCL's R&D was spun off as HCL Technologies in 1997 to mark their advent into the software services arena.
The visionary of one man led this company to a new height.
According to the officials,HCL is the best employer in India.It has over 360 service location in India and serves over 23 countries.
The Employees First, Customers Second (EFCS) is a radical new philosophy by Vineet Nayar, CEO of HCL Technologies, a leading global outsourcing service provider. The philosophy is all about creating a unique employee organization, driving an inverted organizational structure, ensuring transparency and accountability within the organization, and encouraging a value-driven culture. HCL completes full circle of world-wide recognition for its Employee First philosophy with Hewitt Best Employer award in India and Asia; CRF 2008 Award in UK; Optimas and Global Services 100 Survey in the U.S. It has been named as one of 25 Best Employers in Asia" and ranked No. 1 Best Employer in India" by Hewitt in its 2009 Study.