Robert Kirkman's "Outcast" which is a paranormal drama has been ordered as a series by Cinemax. The show Outcast was featured during Comic Con 2015 with OutcastCinemax.com which was registered November 24, 2014 and owned by HBO. The domain name is in use as a redirect to HBO.com featuring information from SDCC in July 2015. They are also using #outcastcinemax on Twitter.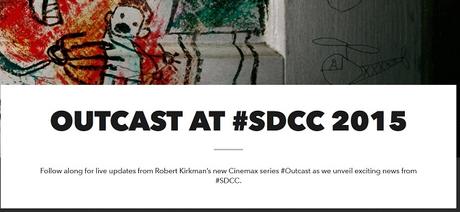 Both HBO and Cinemax are subsidiaries of Time Warner.
Home Box Office, Inc. registered 9 new domain names related to "Outcast". The domain names registered by HBO were:
BehindOutcast.com
IAmAnOutcast.com
OutcastCommunity.com
OutcastExposed.com
OutcastFan.com
OutcastInsider.com
OutcastInTheOpen.com
SaveUsOutcast.com
WeAreTheOutcasts.com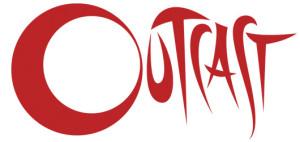 HBO does not own the exact match domain name Outcast.com, but the domain names they did register, hints mainly at fan interaction. It is unclear if or how each domain name will be used, but at about $20 each, it gives the company many options for advertising and interaction with viewers.
One may question why the "common" terms like "outcast show" or "cinemax outcast" are not in the above list?
Well, OutcastShow.com was registered January 25, 2015 and is under privacy protection at domain name registrar Domain.com, so the owners of that domain name are currently unknown.
CinemaxOutcast.com was registered by HBO on March 30, 2015.
In general, HBO is pretty active on the domain name front, as they often register domain names relating to the shows they produce.
Some other recent domain name registrations by the company include:
LennyBelardo.com, MeetLennyBelardo.com and WhoIsLennyBelardo.com. They also registered MeetPopePiusXIII.com, WhoIsPopePiusXIII.com, The-Young-Pope.com and Young-Pope.com. All of these are related to the upcoming show The Young Pope, staring Jude Law as fictional Pope Pius XIII (born Lenny Belardo). Variety.com announced in May 2015 information about the new series. Although it was announced in May 2015, the relating domain names were not registered until August 26, 2015.
The EMD domain TheYoungPope.com interestingly was registered on February 4, 2015 by a Gianni Russo of Italy.
The biggest problem from the above information, it appears the company is failing to register the most important domain names prior to information being announced publicly. The potential Outcast show was talked about as early as November 2013 in a HollywoodReporter.com story.
The Outcast original series is set to launch in 2016 and also has a dedicated page on Cinemax.com/outcast