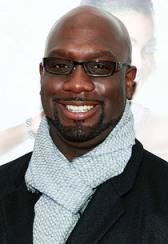 TV guide is reporting as of today, July 1st, that the casting for the role of the new governor on "Hawaii Five-0″ is completed.
The actor who won the role,Richard T. Jones, as it turns out is not local, but he does have experience in several TV series.
Although Executive Producer Peter Lenkov had mentioned that the production would be interested in casting an actor local to Hawaii, he also said the best fit was what would determine who got the part.  Jones, born in Japan,  has quite a pedigree of TV roles.
According to the TVGuide.com article by William Keck:
         "Since Jean Smart's Gov. Pat Jameson was gunned down after being exposed as a traitor in bed with Wo-Fat in Hawaii Five-0′s stunning game-changing season finale, there's been an opening to fill in the Honolulu governor's mansion. Not anymore. Stepping in to the office will be Jameson's as-yet-unseen Lt. Governor, to be played by actor Richard T.Jones.
          Richard has several series-regular roles under his belt. Most recently he played Ellison on "Terminator: The Sarah Connor Chronicles." Prior to that, he appeared on "Girlfriends" and "Judging Amy." 
For more on this story you can read the TV-Guide article at this link, Meredith Jacob's Gather.com article or the BuddyTV.com article here.
Richard Jones' IMDB profile can be found at this link as well.