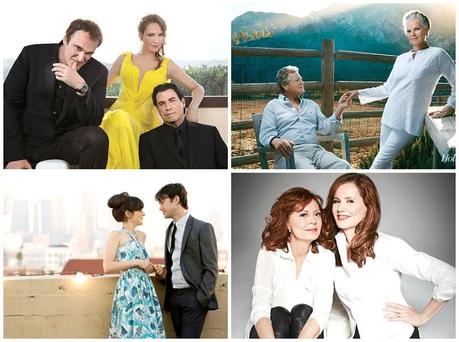 OK, you may not have seen ALL of them, but browsing through the list of Hollywood's 100 Favourite Films (as compiled by Hollywood Reporter by interviewing Hollywood's top movie makers) it's amazing to notice how many on the list one has seen. E.T., Pulp Fiction, Wizard of Oz and Casablanca all feature in the Top 10.  The classics from my teenage years Back To The Future ( #12), The Breakfast Club (#27) and Ferris Bueller's Day Off (#36) have made the top end of the list, not only proving what we knew all along, John Hughes is a genius,but also that 1980s teenagers are now studio executives. One of my all time favorite movies Thelma & Louise makes the list and #59. I have added 2 classics of my own to the photo feature above, 100 Days of Summer and The Love Story, because Joseph Gordon-Levitt rocks my boat big time, and Love really Is A Many Splendored Thing. (That was a tribute to my mother, whose favorite movie was Love Is A Many Splendored Thing and who taught me you can watch your favorite movie time and time again, and you will always discover something new.)
See the entire list of Hollywood's favorite 100 films here.
Images: Google, Hollywood Reporter.