Hi Huneybees,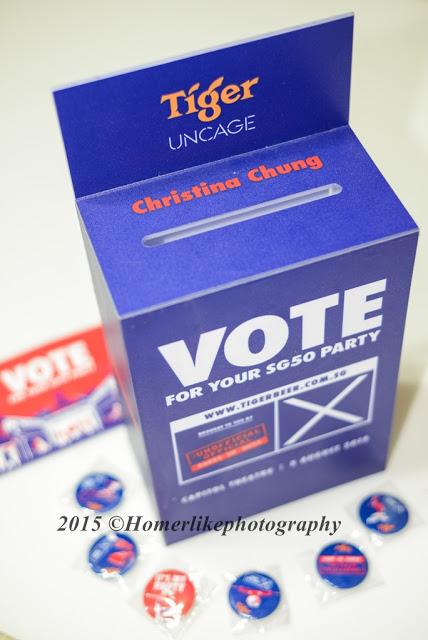 Have you voted for the
Unofficial Official SG50 Party
yet?
It's everybody's right to cast a vote and not it's your "duty" to do your part to vote for the Unofficial Official SG50 Party.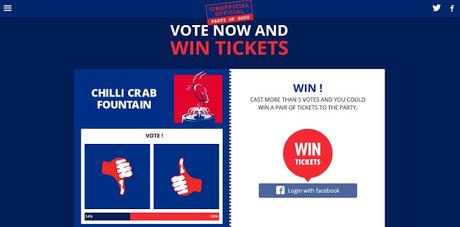 Organized by Singapore's first locally brewed beer, in celebration of my beloved country's 50
th
 anniversary of its independence this year, 
Tiger Beer
 wants to know if you prefer among others, Indoor Fireworks, Chill Crab Fountain and Robot Getai, simply tell them what you want to see and they'll make it happen!
By casting more than 5 votes, at  www.tigerbeer.com.sg and log in using your Facebook account, you could win stand a chance to win a pair of tickets to the party on August 5 at Capitol Theater! 

Tickets to the party cannot be purchased and only those who participate in the voting process will stand a chance to win tickets to the most coveted party of the year.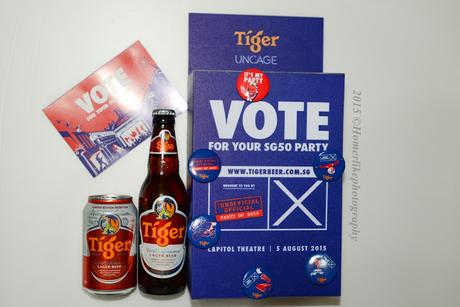 Psst, the party will be headlined by two international music acts and our catchy party anthems will be performed by 4-piece indie-rock band, The Griswolds from Sydney, Australia. Something of a surprise would be the the other surprise international music act. Yes! The Kooks, a 
celebrated British alternative band will be here for the party too!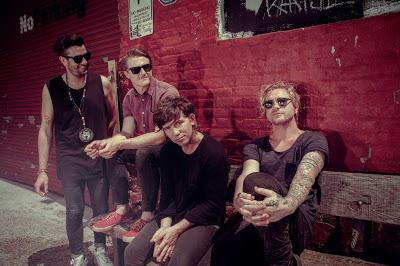 The Griswolds from Australia.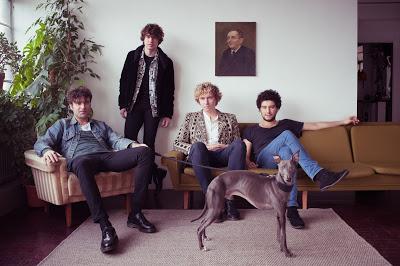 The Kooks From UK.
In the meantime, Tiger has launched a limited edition 15-can pack, complete with red-and-white SG50 livery. These commemorative packs come with collectible SG50 glassware, available in 4 colours across all major supermarkets and hypermarkets, while stocks last.

Other promotions include spending $50 on Tiger products in a single receipt at participating bars, clubs and restaurants to receive a limited edition SG50 Tiger Beer T-shirt, win $2015 and $50 with  special crown-liners bearing "$2015" and "SG50" respectively from Tiger Beer SG50 commemorative bottle (633ml) at hawker centres or coffee shops, as well as win an exclusive Tiger SG50 mug by collecting 15 crown-liners bearing the image of a mug.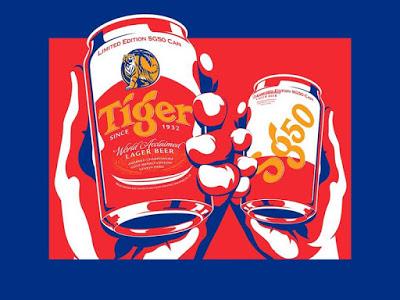 The Unofficial Official SG50 Party voting closes on 19 July so be sure to get your votes in soon. Every vote counts and be sure to get your friends to take part too and get your dream Unofficial Official SG50 Party come true!
Good Luck and hope to see you at the party!
#UnofficialOfficial / #TigerBeerMediasChoice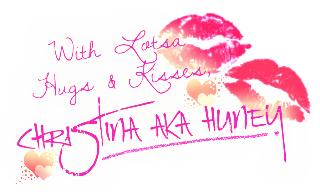 Don't forget to stay tuned to my blog / like my blog's Facebook page / follow me @huney_84 on Twitter & Instagram  for the latest updates!
http://www.huneyzworld.blogspot.com http://www.colourhuney.blogspot.com