That much awaited New Year's Eve party is just around the corner, which means you're running out of time if you want to find the perfect dress or outfit to wear which will guarantee to get you noticed. That killer dress is out there – in fact, there is a superb selection to choose from and the best part is you don't have to spend a fortune to achieve a stunning look!
Do You Go Short or Long?
If short is your thing, then check out the beautifully sequinned mini dress designed and created by the Boutique GingerbtQ Collection – now this is pure multi-coloured style that is bound to get you noticed. It's a frock you'll love to wear.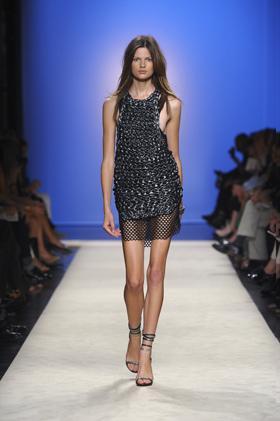 Another fabulous cocktail dress that's designed by Allure and the frock comes in a great selection of party colours. The pink one is simply gorgeous – it's sophisticated, frilly and demure – it's the perfect cocktail party dress for a New Year's eve party. Naturally, you'd have to find some delicate and stylish party shoes to complement the dress and maybe a gorgeously delicate clutch bag!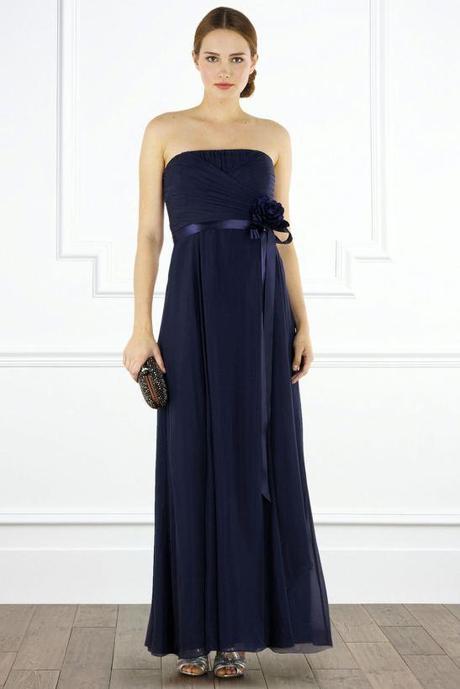 Mac Duggal has come up with some gorgeous dress designs, they are the perfect choice for a New Year's eve party – and of course, you have to invest in some stunning party shoes to go with it. His designs are vast expanses of lacy material and superbly tailored bodices. With lovely high side slits – you get to show off your wonderfully tanned, toned legs and new shoes!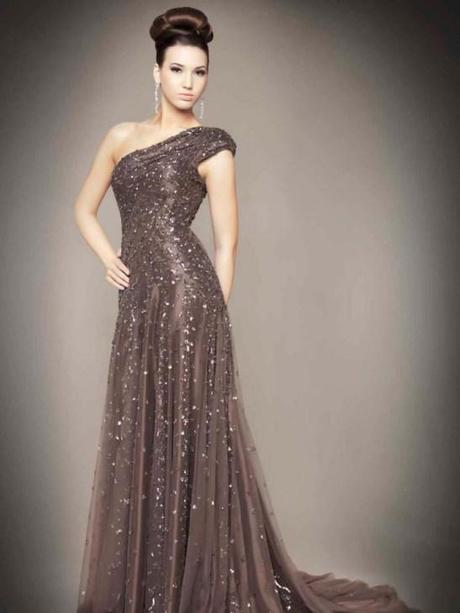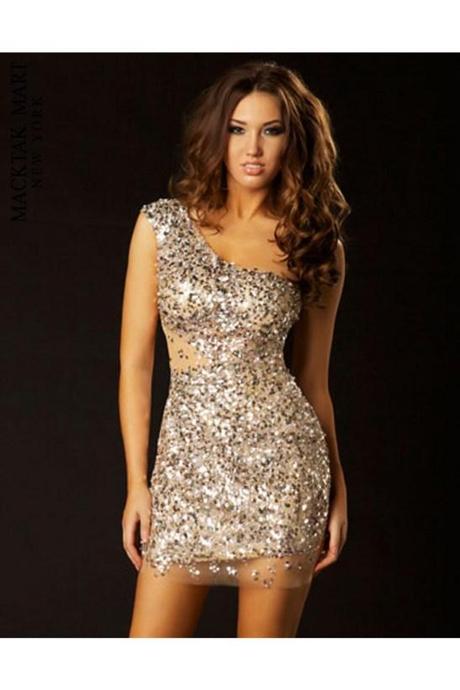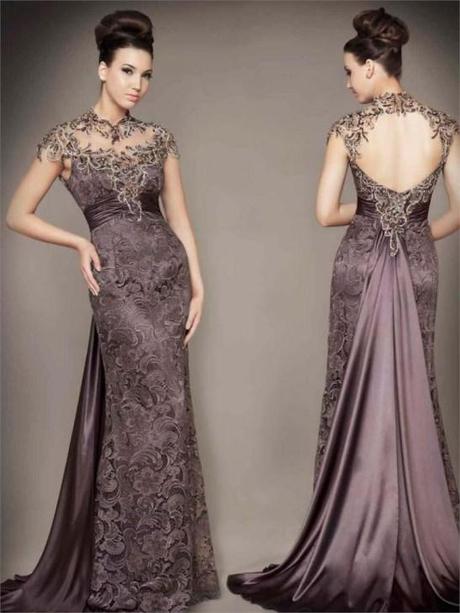 One dress that's iconic is designed by Terani – it's a superbly cut formal dress the paparazzi will love and what better way to ring 2013 in looking like a superstar! The dress comes in some amazing colours – so whatever your complexion, you'll find one to suit you. This is one entrance you'll make that will get you noticed!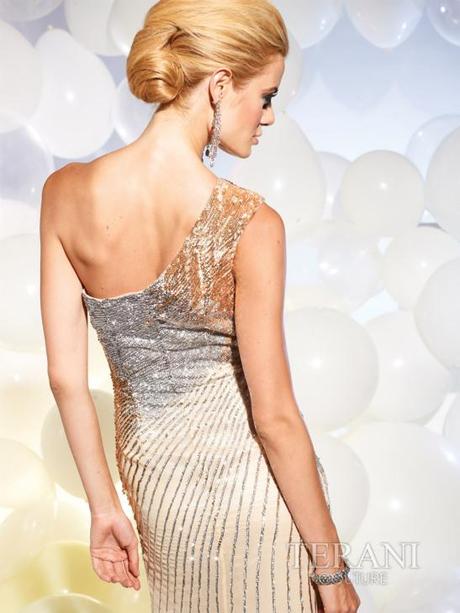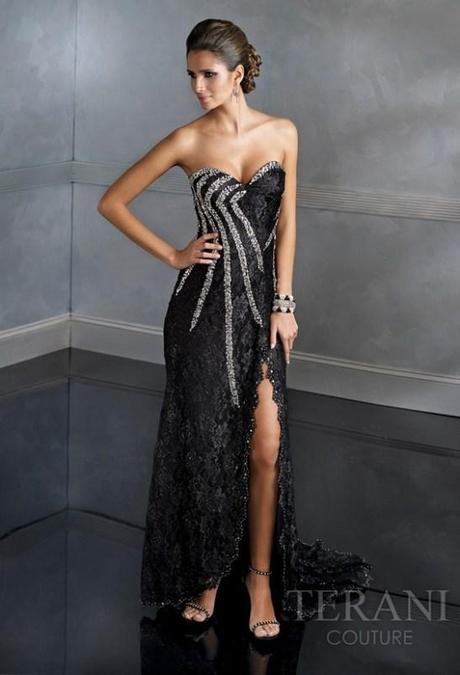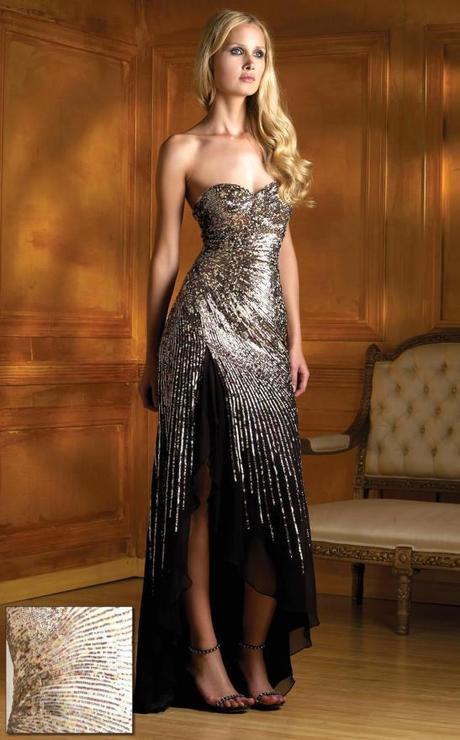 Other designs to check out are by
Frichic
– the look is stunning and so easy to achieve without having to spend a fortune. There is one thing for sure – you will definitely be able to create your own very personal look and style for a New Year's party.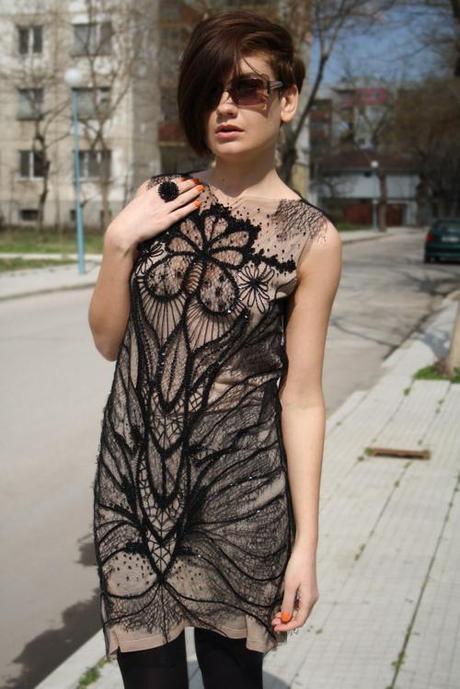 New Year's eve parties are all about having fun with your friends – and it's a great excuse to look gorgeous – a well chosen dress and some gorgeous party shoes will guarantee you feel as good as you look under the mistletoe!
Written by: Natasha Brown – an independent fashion blogger and bubbly fashionista.