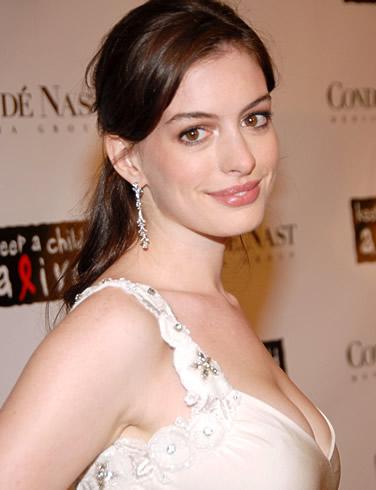 Anne Hathaway is amazed by reports she's shot to the top of "geek chic" polls after wearing her spectacles to a film premiere.
The Princess Diaries star, who is legally blind in one eye, ran out of contact lens solution before last Sunday's Rio screening in Los Angeles and had to hit the red carpet wearing glasses.
The move has turned her into a fashion sensation overnight – and she can't believe she's suddenly a pin-up for nerds.
She says, "Nothing else is going on in this world at the moment…? It was purely practical."