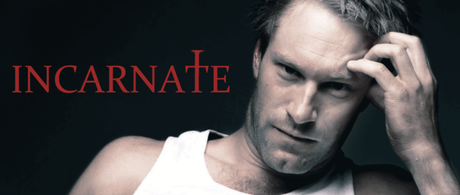 Leftovers rule the day after Thanksgiving, both in our kitchens and at our theaters. As we reluctantly consume our leftover turkey, ham and other assorted foods the Hollywood studios typically serve up the same movies as the week before, giving one and all a second chance to finally see the big new Thanksgiving movies we might have missed over the holiday. Plus, many of the awards contenders already playing in limited release expand into more theaters thus upping the chances for those in the flyover states to finally see what the cinephiles on the coasts have been raving about.
That's just the way it is at this time of the year, Hollywood clearly recognizing that the week after Thanksgiving is not a good time for movies, not with everyone winding down from one holiday and gearing up for the next, i.e., Christmas. This year shall be no different since the coming weekend brings with it but one new wide release in the form of Blumhouse's Incarnate, a micro-budget horror movie about an exorcist (Aaron Eckhart) taking on his most challenging case yet. Pre-release projections have Incarnate opening somewhere around $5m on the weekend, which would sink most movies but is perfectly reasonable for the Blumhouse micro-budget model. Everyone else is steering clear, yielding the weekend to leftovers.
Has it always been like this? Have the studios, which are constantly on the lookout for a prime opening on the release calender, always punted on the week after Thanksgiving? Surely someone has tried to capitlize on this opening, and surely there's been nothing but failure for those who did thus explaining why the post-Thanksgiving period is now considered such a dead zone.
Actually, there have been more notable movies released the week after Thanksgiving than I would have guessed. According to BoxOfficeMojo, whose weekly records only go back as far as 1982, the following movies all dared to break the post-Thanksgiving curse:
1985 - Spies Like Us & Young Sherlock Holmes
1986 - Heartbreak Ridge
1988 - Naked Gun & Tequila Sunrise
1989 - Christmas Vacation
1992 - The Distinguished Gentlemen
1994 - Trapped in Paradise
2001 - Behind Enemy Lines
2006 - The Nativity Story
2008 - Punisher: War Zone and Cadillac Records
2009 - Brothers, Armored and Everybody's Fine
2010 - The Warrior's Way
2012 - Killing Them Softly
2013 - Out of the Furnace
Of the 31 listed, 12 qualify as box office hits - Spies Like Us Heartbreak Ridge, Naked Gun, Tequila Sunrise, Christmas Vacation, Misery, Star Trek VI, Distinguished Gentlemen, Daylight, The Last Samurai, Closer and Krampus. That's not a fantastic success rate, and it's been even spottier in recent years, last year's Krampus success notwithstanding. However, well, Forbes summited it up best:
If you make something that audiences want to see, and you make them aware that it exists and that it's being taken seriously by the studio releasing it, audiences will show up no matter on what weekend it happens to drop. Audiences didn't care when The Last Samurai opened, but rather that it was a big-budget Tom Cruise-fronted period piece action spectacular. As to the whole "why this matters" thing, it's pretty simple.

We are getting to the point where we're going to see something approaching year-round tentpole season. With several major studios all releasing a few (or several) would-be franchise titles over a 52-week year, because franchises dated in advance is what impresses stockholders and/or the media, we can ill afford to waste even one weekend. Every weekend of the year needs to be "safe" or "viable" either as a spot for a would-be franchise film to avoid another franchise film or a place where a studio programmer can flourish without sharing a date with an 800lbs gorilla.