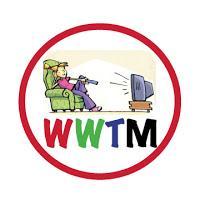 The answer to 
Tuesday's Trivia Question
: Brady Hobbs was the son of Miranda (and Steve).
FIRST FIVES
: Nicole Pierro, Ed Ziskind, Megan Quirk, Phyllis DiCesare, & Samantha Baril
Honorable Mention:
Helen Morales
Sunday's Cable Top 5
Puppy Bowl (3-5p)-Animal Planet 1.0/2.6
FX Movie-FX .7/1.5
NCIS-USA .7/2.8
Walking Dead Marathon-AMC .7/1.7
Puppy Bowl (5-7p)-Animal Planet .5/1.4
Monday's Broadcast Top 5
How I Met Your Mother-CBS 4.0/10.3
2 Broke Girls-CBS 3.6/11.2
Mike & Molly-CBS 3.1/10.7
Rules of Engagement-CBS 3.1/9.3
The Following-FOX 2.9/8.9
Monday's Broadcast Trendrr Top 5
The Bachelor-ABC 147,219
How I Met Your Mother-109,395
The Following-FOX 77,939
The Biggest Loser-NBC 65,094
Castle-ABC 49,605
Monday's Cable Top 5 
Teen Mom 2-MTV 2.0/3.3
WWE-USA 1.7/4.7
Pawn Stars-History 1.6/4.8
American Pickers-History 1.2/4.4
Love & Hip Hop-VH1 1.1/1.9
Monday's Cable Trendrr Top 5
WWE Monday Night Raw-USA 294,055
Love & Hip Hop-VH1 103,390
NBA-NBA TV 76,710
Teen Mom2-MTV 70,203
NHL Hockey-NBC Sports 58,134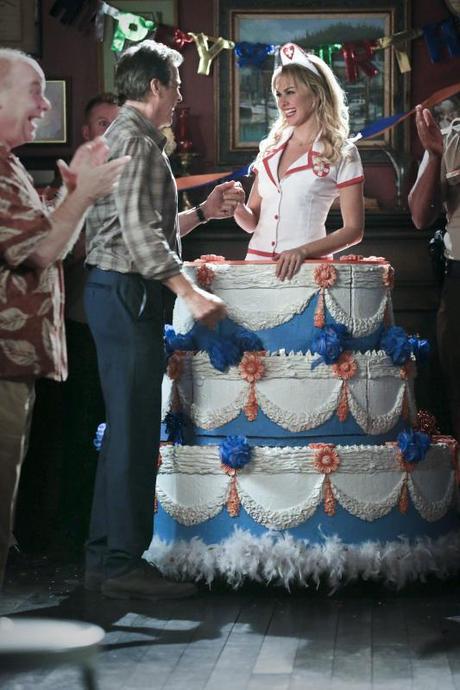 I know, better than anyone, that not ALL episodes of a show can be great.  I know this and yet, I'm still disappointed when one of my faves lets me down.  This is what happened with
Hart
of Dixie
last night.  It wasn't bad or anything, it just was a bit of the same old same old.  With the exception of a sexy birthday dance that Shelby did for Brick, there wasn't much going on.  My mind started to wander and all I could think about was "why in the world would Brick and his wife name their daughters Lemon and Magnolia?" Then I tried to focus on Annabeth and Lavon.  They did the nasty and have feelings for each other but now Lemon's pissed off at Annabeth for betraying her. Whatever. George watched Tanzi's dog, lost the dog and found the dog. Jonah Breeland, Bricks nephew, another doctor, is in town.  Sure he's sorta cute, but right now there's nobody who wants him. The town now loves Dr. Hart and Dr. Hart now loves her career so much, she has no time for Wade, which means he didn't take his shirt off at all last night.  That just won't do.  HOD doesn't return until the 19th, I hope the charm and the shirtlessness, comes back then too.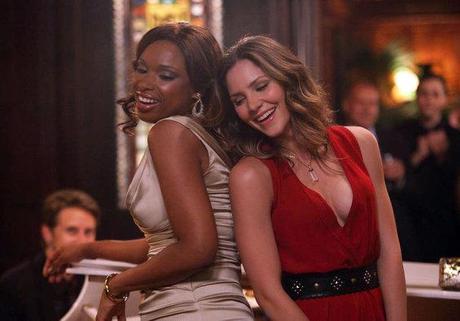 I don't know...maybe I just wasn't in the right mindset for
Smash
last night even though I was looking forward to it's return. I've really had enough of all of these 2 hour show commitments. It's got to be really good for me to give it two hours of my time and I found myself a bit bored.  Enough of Eileen trying to get the money to bring the show to Broadway. Enough of Jerry trying to screw with her so she has to go to drug dealers for the cash. With all that's going on, you want me to believe that Jerry is SO powerful in the theater world that he can get the government to investigate. Really???  C'mon guys, we are all invested in the cast and the show, lets move this all forward and open already.  I was glad that they decided to get rid of Debra Messing's anoying husband and her annoying scarves and schmata's,  but not sure why they are trying to turn the two most interesting characters, Ivy and Derek into sappy wimps. They did add another slimmed down American Idol contestant to the cast, Oscar winner Jennifer Hudson, which could work out nicely. I guess I'll have to wait and see what happens in the next 2 episodes before I decide to keep or delete my previously bestowed Season Pass award on this one, but it's not looking good so far.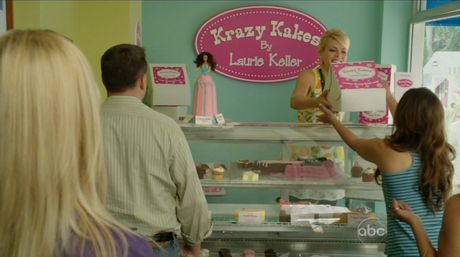 Finally, Bill Lawrence and the writers of
Cougar Town
addressed the issue that has been weighing on my mind heavily for quite some time now...does anyone really work other than Grayson on this show? Apparently, the reason that I never thought anyone did is because everyone was really lost and unhappy with their careers and never went to work.  So Jules doesn't want to be a real estate agent, Ellie never worked, Bobby pretends to be a golf pro, but rarely has any clients, I'm pretty sure that Andy has a job, he just never goes to it.  Even the surgeon next door, Tom, never gets called in to operate on anyone.  Laurie did work for Jules, well, she pretended to and now she pretends to make cakes.  Funny premise, that I don't think ever really gets resolved. I mean lets be honest, with the amount of wine this crew drinks, who's in any condition to drive to work?  Somehow though, Bobby and Jules do have enough money to send Travis to college and I don't remember them ever filling out a financial aid form.  In the midst of all of this job stuff, the gang invented another game that has the same theme song as "Penny Can", but it's called "Stranger Touch" and it's sort of creepy and is exactly what it sounds like. I just chalk it all up to the amount of wine coursing through their veins.  After a night of disappointment (see above) Cougar Town, turned my frown upside down.
NEWS & INFORMATION
-If Jules wasn't busy enough not working, Courtney Cox, is her polar opposite.  Courtney's doing her bud, Matthew Perry a favor and appearing on his show, Go On in April.  Chandler and Monica together again, if only for 22 minutes. That's about the time decisions will be made on the shows fate for the 2013/2014 season, so calling in all favors is a good way to go. Now if Rachel, Joey, Ross and Phoebe could find their way over to the lot on the same day Courtney's shooting...maybe, just maybe. Perry could really use a little help from his Friends...get it?
More
Super Bowl numbers
keep coming in, here are some more: 
CBSSports.com, NFL.com and NFL Mobile live streams set multiple viewership records for a single US sporting event.

CBSSports.com delivered 10MM live video streams which is a 100% increast vs. last year

CBSSports.com delivered 114.4 million minutes streamed which is a 46% increase vs. last year 

As you know, the Super Bowls became the most social event in history as I previously reported, Trendrr tracked more than 52.5 million social comments throughout the entire day.  This was more than 3x as many comments as last years Grammy Awards which previously held the record.

The game was seen by 164.1 million viewers.

12.4 million people watched some part of Puppy Bowl on Animal Planet. 

During the blackout, 1.1 million people switched over to the puppies which was a 54% increase vs. the previous Puppy Bowl segment. 
-Twitter acquired Bluefin Labs, a social TV analytics company that provides data products to advertisers, agencies and TV networks.  With Twitter's partnership with Nielsen, this new acquisition further indicates a commitment to Social TV and Social TV measurement.  I'm really looking forward to this methodology and how it can change the landscape.  I'm betting this is just the beginning. 
-I thought it would be helpful to include these charts whenever I receive them from eMarketer.  It's pretty compelling stuff when you look at the evolution of content consumption across different age groups.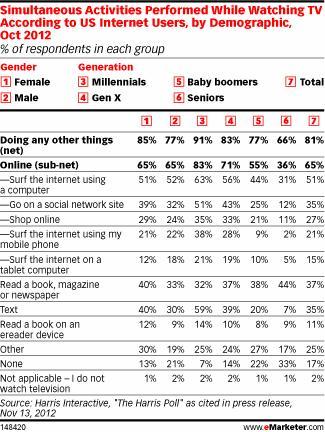 Some great streaming information:
12% of US TV viewers reported streaming TV shows for free online during the past three months.

14% watched a TV show via a subscription video-on-demand (SVOD) service

,

Over half the viewers streaming TV are between the ages of 18 and 34

83% of free TV streaming programs are viewed on a computer

Hulu was the top free streaming TV site, with 43% of total streams during 2012.

 After Hulu, the top five broadcast network sites (CBS.com, ABC.com, FOX.com, NBC.com, and CWTV.com) accounted for 30% of total streams.

Rounding out the top ten were four cable TV sites: ABCFamily.com, ComedyCentral.com, MTV.com, and A&ETV.com.

75% or more of each of the top 10 sites' users said they intend to return to that site in the future.

 FOX scores the lowest within this category, which is attributed to the network's strategy of delaying the availability of new episodes of its TV shows online.
Wednesday's Trivia Question
: LL Cool J hosted last years Grammy Awards and will be hosting this years as well.  What is LL's character's name on NCIS:LA?  What does LL and J stand for?
WWTM-Kristy
http://watchingwaytoomuch.com
[email protected]
[email protected]