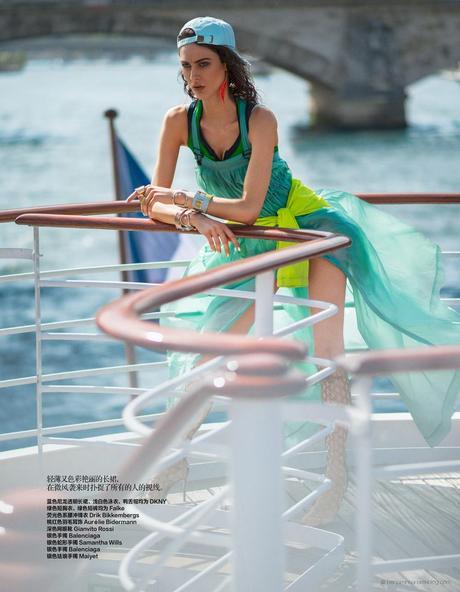 Maud le Fort in DKNY and Dirk Bikkembergs © Benjamin Kanarek
There are Waves of Heat, Waves of Water and Waves of Style on the Beaches of Paris all Summer long. The gorgeous and sexy Maud le Fort cruises and gets sporty on the Seine River for the July 2014 Issue of Harper's BAZAAR China, captured by Benjamin Kanarek in photos and Frédérique Renaut in Video.
Brash, colourful and bright says it all for this summer in Paris. Cruising on the Seine on the Boat "Excellence" of the Yachts de Paris Fleet enjoy the Wind and Water of "On the Water".
Maud gets cooled off and wrapped by the likes of DKNY, Emilio Pucci, Tommy Hilfiger, Balenciaga, Mary Katrantzou, Gucci, Saint Laurent Paris and many more. Enjoy the Summer Breeze!
Notice to Bloggers: If you want to repost any of the images or video, please link back to: http://www.benjaminkanarekblog.com/nfn4
"On the Water" Video by Frédérique Renaut
The Editorial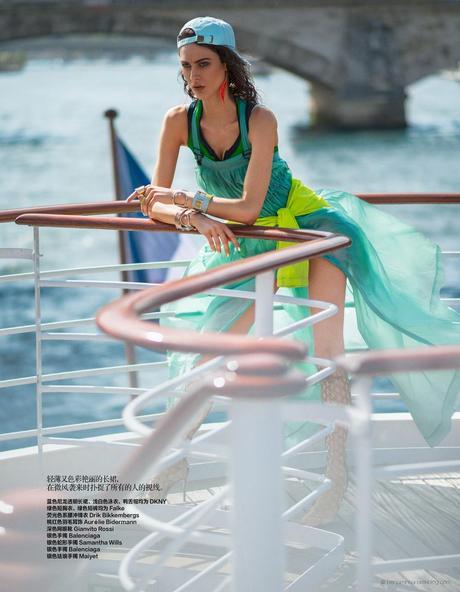 Maud le Fort in DKNY and Dirk Bikkembergs © Benjamin Kanarek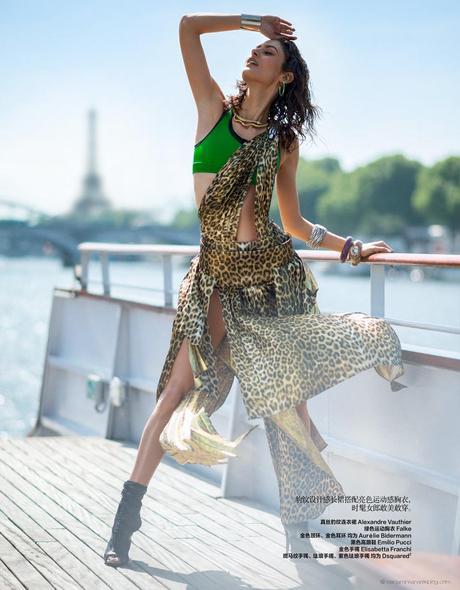 Maud le Fort in Alexandre Vauthier Couture © Benjamin Kanarek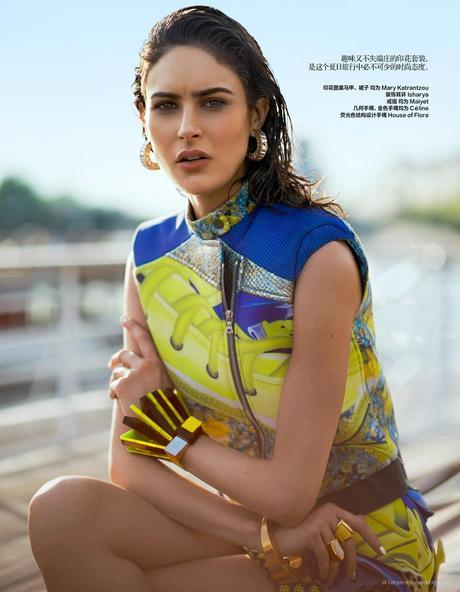 Maud le Fort in Mary Katrantzou © Benjamin Kanarek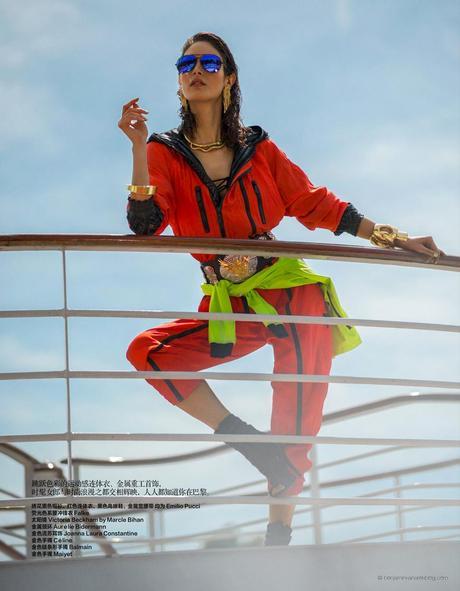 Maud le Fort in Emilio Pucci © Benjamin Kanarek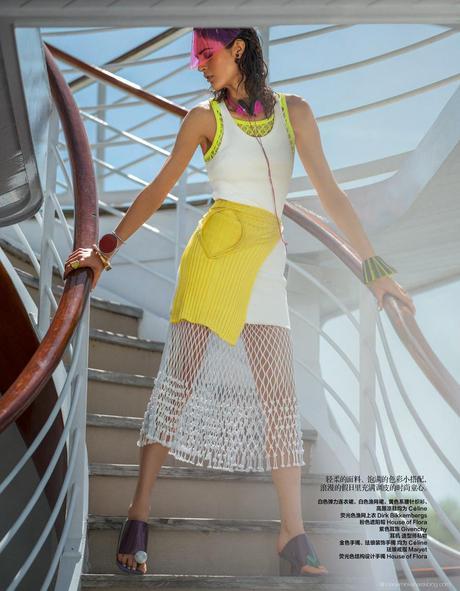 Maud le Fort in Céline © Benjamin Kanarek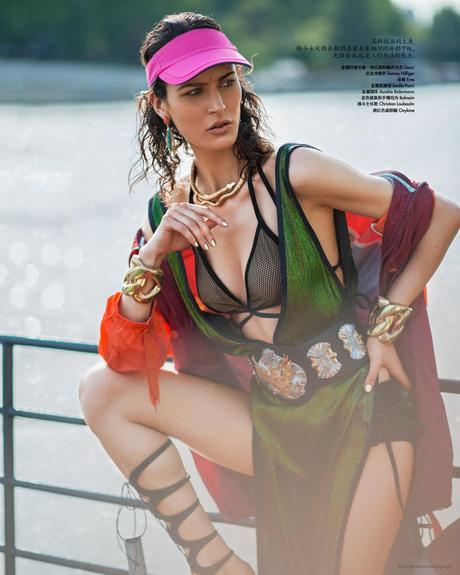 Maud le Fort in Gucci and Tommy Hilfiger © Benjamin Kanarek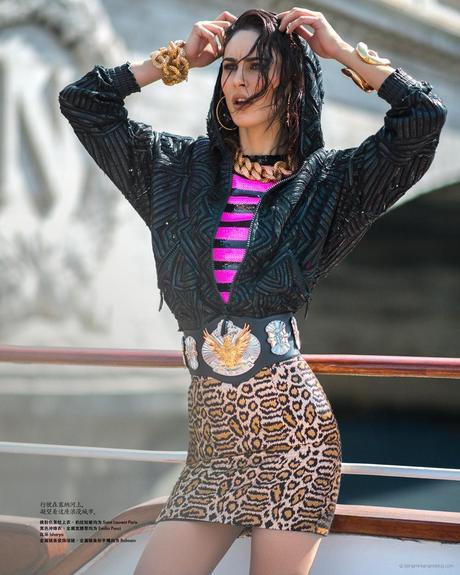 Maud le Fort in Saint Laurent Paris and Emilio Pucci © Benjamin Kanarek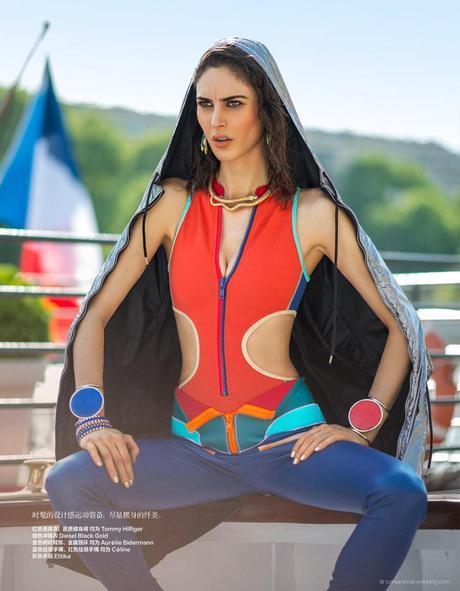 Maud le Fort in Tommy Hilfiger and Diesel Black Gold © Benjamin Kanarek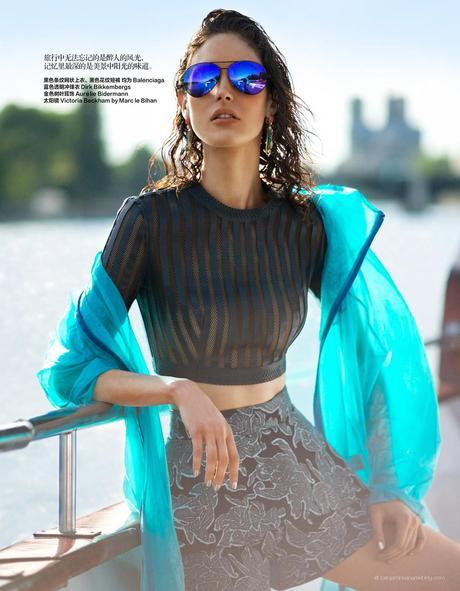 Maud le Fort in Balenciaga and Dirk Bikkembergs © Benjamin Kanarek
Backstage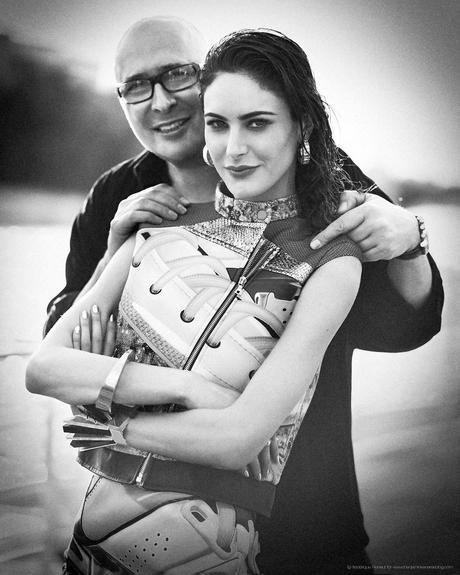 Maud le Fort with Benjamin Kanarek © Frédérique Renaut
The Team
Photographer: Benjamin Kanarek
Photography Direction: Benjamin Kanarek & Frédérique Renaut
Video Direction by Frédérique Renaut
Model, Maud Le Fort at Marilyn Agency Paris
Styling by June Nakamoto at Shotview
Makeup by Dee Dee Dorzee at Calliste 
Hair by Mehdi R'Guiba
Photographer assistant Charly Deslandes
Stylist assistant Naoko
Digital, Ionut Matache
Shot on the River Seine, on board the Yacht «Excellence», Yachts de Paris
SOUNDTRACK
"This World" by ZERO 7 from the album "Simple Things" ©