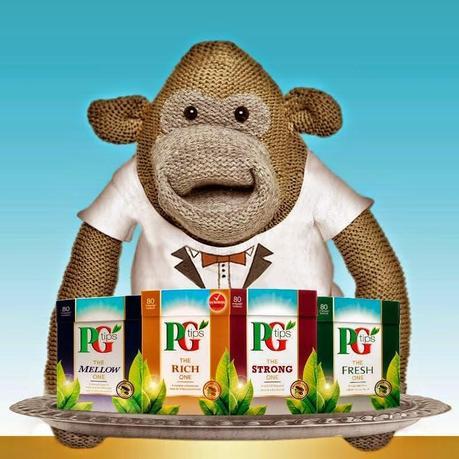 A few weeks back, PG tips launched a fun quiz to determine your PG personali-tea. (You can find it on their Facebook page here.) As they explained, "With so many different varieties available, it's all about providing teas for every taste and finding the perfect tasting cuppa for your personality." I took the quiz and . . .  no surprise here . . . I came out as Mellow!  What fun!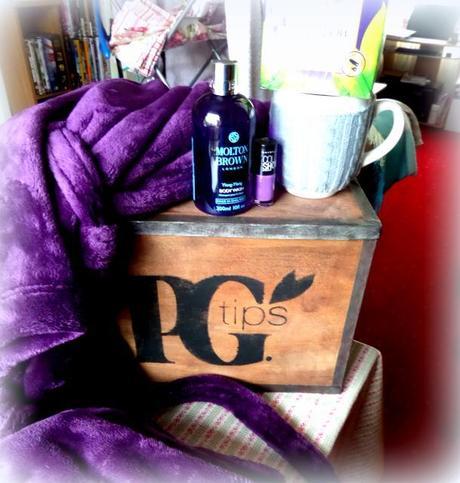 What was even more fun was this delightful Pampering Hamper which landed on my door step a few weeks later, as a thanks for having participated in the quiz.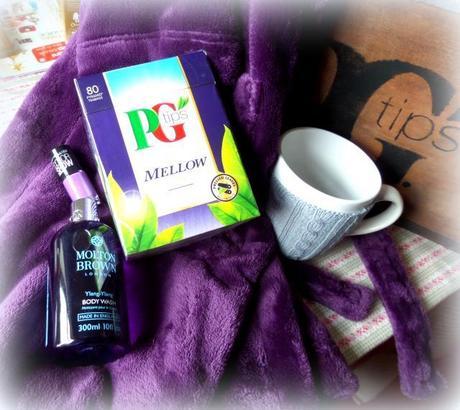 But inside was even more exciting - it was stuffed full of goodies for a lovely "Pamper Myself Night In"  containing  two fabulous mugs, some beautifully scented Molton Brown body wash, a snuggly soft dressing gown and some pretty deep purple nail varnish to match!  Just perfect for putting my feet up and relazing with a cuppa for some well-deserved "Mellow Out" time with a friend!!!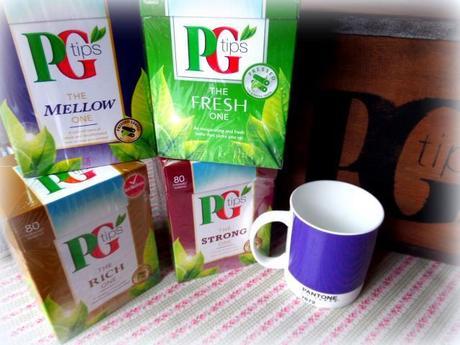 There is no end to the varieties of personali-teas available from PG Tips.  
The Mellow One is a mix of black and decaffeinated teas to help you unwind. It is has quite a pronounced tannin flavour, with a woody body. I liked it best with a spoonful of sugar and a slice of lemon. As all teas in PG Tips Premium range, it is a good base for an iced tea, especially if you add some sliced citrus and/or berries.
The Fresh One is a  pick me up tea, with a slightly crisp edge. It makes an attractive deep red drink, easy to drink, smooth and refreshing. This blend is made of 100% Kenyan tea. It is uplifting, with a distinct aroma. The color is a dark amber or golden brown.

The Strong One is a rich, full-flavoured and well-rounded brew, excellent as a morning cuppa to give you a kick start for a day ahead. As the name suggests, it is on the strong side, so better to drink it in the morning and first half of the day. PG Tips call it a thick tea.  It is a dark coloured tea, with a malty aroma.

The Rich One  is very smooth, indulgent, easy on the palate, refreshing and very tasty. Its a great black tea, which is excellent on its own, with or without milk or sugar.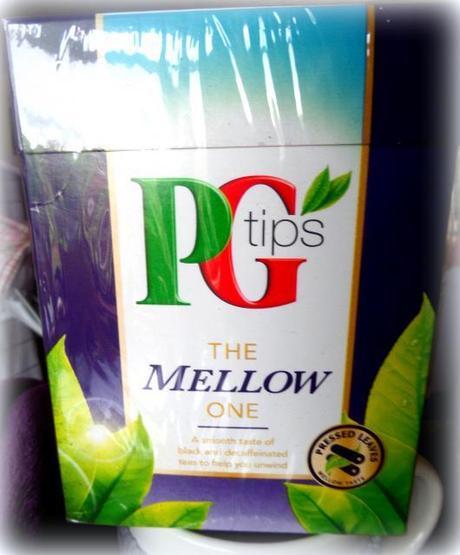 All tea leaves in PG Tips pyramid bags are fully Rainforest Alliance Certified. So when we pick a box of PG Tips, we are also helping our environment as well as tea growers and their families!  I like to think that I am making a difference somewhere!  I am a fan of the PG Tips Herbal Infusions myself as I don't really drink caffenated or green teas, but my friends were just thrilled to receive my gift of boxes of teas to enjoy.  (I love the Red Bush and Vanilla and the Juicy Red Berries!)
Have you tried the Personali-tea quiz? What is your Personali-tea?
Many thanks to the PG Tips people for sending me this lovely box.  Any and all opinions are my own.