Though we've got a summer that blazes like no other we still like to vicariously live through the west's celebration of the arrival of spring. The welcoming of spring awakens all things dead, like my feed for example, which has been for nearly two weeks thanks to BIR duties, LOL. I can hardly believe it's been exactly a year since I landed in the US last year *stare-into-space-moment* and we're back.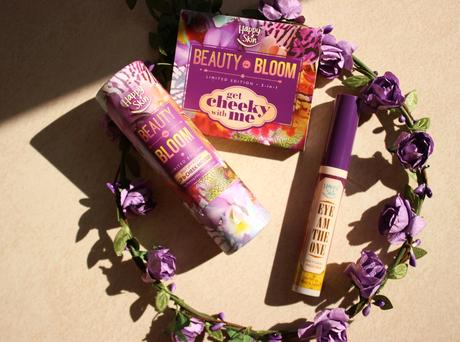 Happy Skin never ceases to delight by gathering the girls together once again for the launch of a new collection, their second summer yet first spring season inclusive Collection which has 2 crayon lippies (we weren't given the crayons at the launch), 2 lip & cheek mousses, and a new blush duo sure to perk up those cheeks. With this limited Beauty in Bloom edition collection they have also released a new mascara!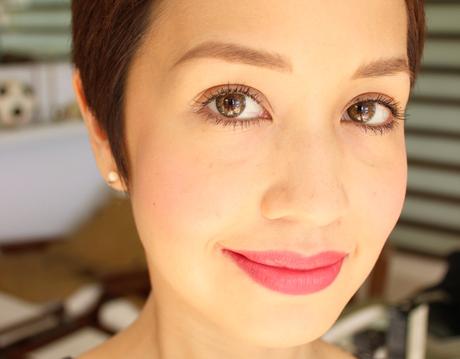 Beauty in Bloom is a bright spring/summer collection that does also include two very wearable Shut Up and Kiss Me Lippie crayons (which at the moment I don't have, here I'm wearing a lip mousse) in the new lippie shades Hold My Hand and Bride-to-Be viewable and available for purchase here. Click through to the full post to get my thoughts on the products and see more photos of me wearing this collection.
The new Happy Skin mascara is in my opinion a good all-around sort with perhaps the exception of offering masses of volume which one must compensate for by building up layers. It is smudge-proof or water resistant and a moderately lengthening Japanese fiber formula with hydrolized silk for protection also contains Japonica extract which is supposed to gently help activate and encourage more lash growth, just obviously not as dramatically as any chemically charged lash serum out there.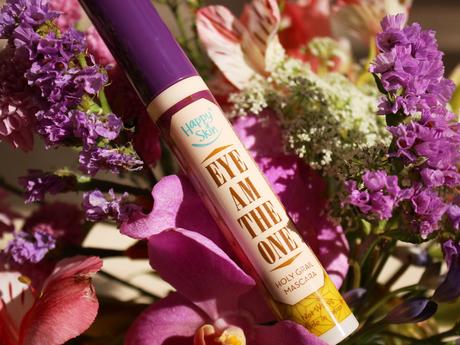 Happy Skin Eye Am the One HG Mascara PHP 899.00
"Built with Happy Skin's Maximeyes two-fiber brush, it lifts and separates lashes, making the most out of every lash - as if lashes were hand drawn one by one! Unlike other mascaras that weigh the lashes down, this lightweight mascara keeps your lashes curled. This Japanese fiber mascara is smudge-proof, sweat-proof, tear-resistant and sebum-resistant."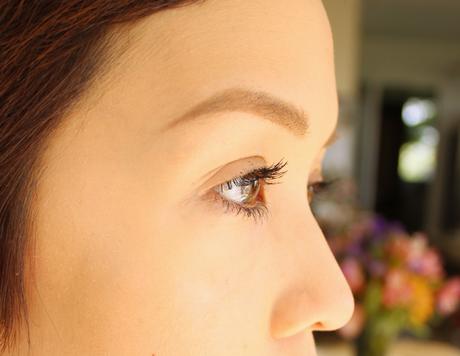 I've been wearing this mascara for about 2 almost 3 hours now, I've been sweating at home because it's been very hot and there isn't a smudge in sight so far. The brush is a straightforward slim bristle sort with no fancy curves or dents. Perhaps my only major complaint is upon application it's quite a wet blobby formula so one must scrape the excess off the brush tip into the tube. Curl hold exists, but the lift is just not as tight-reined as mass market waterproof mascaras. Overcurl your lashes and this gentler water-resistant formula mascara will allow lashes to settle like the curl you see in this photo, lifted but not overtly so. It's a good mascara for people who hate removing mascara in the evening since it's smudge-resistant but warm water and soap will get this off effectively. For the price I'll admit it's quite steep for a mascara that moderately performs in the first impressions department, BUT if I see significantly more lash growth in the next few weeks it will then be more worth the price.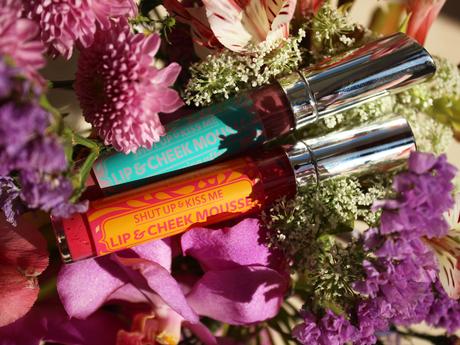 Happy Skin Shut Up & Kiss Me Lip & Cheek Mouse PHP 1199.00 (for lips and cheeks) "The Happy Skin Shut Up & Kiss Me Lip & Cheek Mousse is a lightweight product that can be worn both as a blush AND as a lippie! Wear it on your lips, or dab it onto the to the apples of your cheeks and blend for the ultimate flirty finish! Long-lasting and easy to blend, this 2-in-1 makeup must-have gives firmer, smoother, and better-defined lips & cheeks to kiss! This lip and cheek product hydrates, primes, repairs & rejuvenates with Anti-Aging Peptides, and protects with SPF 15. It also features Shea Butter and Collagen - the same lip-lovin' ingredients from Happy Skin's bestselling Shut Up & Kiss Me moisturizing lippies."
Here I only demonstrate it as a lip mousse but I wanted to show you how lovely the colors they released for this collection are...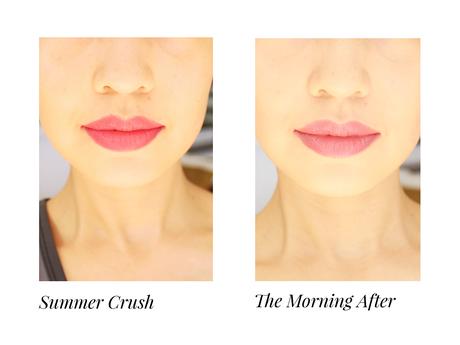 To be honest I'm having a very difficult time deciding on a favorite between these two shades. They're both so pretty and go on the lips like velvet, and they set to a matte finish in a comfortable way. I like to apply a little at a time with the doe foot applicator then pat it over my lips with fingers till it's the right level of pigment packed on to my liking. The Morning After looks like a Kylie Jenner fave sort of shade like MAC's lipliner in Soar and Summer Crush is a dupe for that 14 hr Maybelline pink coral lipstick Lisa Eldridge loved about two years ago.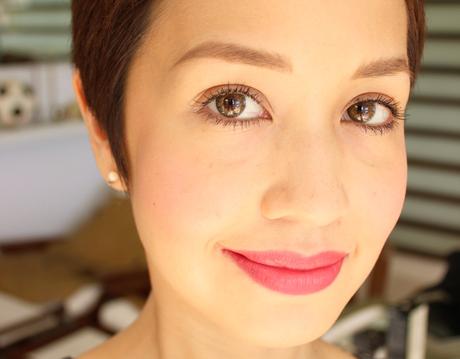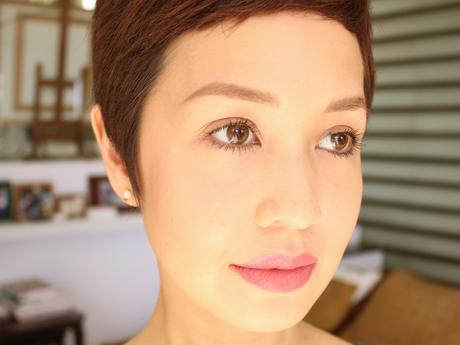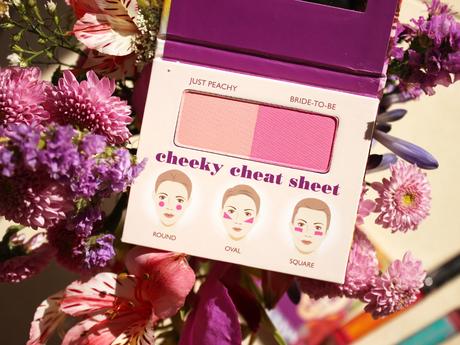 Happy Skin Get Cheeky With Me Beauty in Bloom Blush Duo Php799 The Happy Skin Get Cheeky With Me blush lends a hydrating tinge of natural color to your cheeks, topping them with a light-diffusing sheen that lasts all day. The cheat sheet allows you to achieve the perfect flush no matter your face shape.
In the lip mousse photos on my cheeks I'm also wearing the Get Cheeky With Me Beauty in Bloom Duo, the pink shade in the first photo and the peach shade in second one (the peach shade is more natural looking and sometimes needs more in application for it to pick up on camera). Check out Happy Skin's complete Beauty in Bloom collection available for purchase online here at Happy Skin Cosmetics or in retail via Plains & Prints, Rustan's , and Beauty Bar.