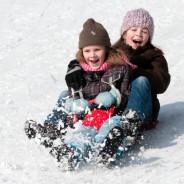 These outdoor sports activities are different from the regular sports games that become boring after a certain time
Outdoor sports activities for kids keep them physically fit apart from their funny quotient for the entertainment. They help kids to develop themselves physically and mentally. These activities are different from the regular sports games that become boring after a certain time. These activities actually bring a new twist on the regular sports.
Interesting games
Kids can enjoy themselves when they play some very twisted and interesting games they have never played. These games also are the test of their physical abilities and works to enhance them too.
Limbo is one such game where the kids are required to pass through the horizontal pole held up on both sides by two adults. Kids have to pass through the pole on their backs without touching the pole.
Crab soccer and seal soccer are two variations of soccer games where the kids act and play like the respective animals and that create the fun part in this game. Kids pose as crabs ,walking on their hands and legs while they act like seal swimming  on their abdomen with only hands to move forward.
 Knock out game is another interesting variant of the basket ball game. In this game if the kid shoots the ball in the basket successfully then he will go and stand at the end of the line to shoot again but he will continue to shoot basket ball if he do not throw the ball in the basket. Be ware if the other kid next to you had shot successfully before you did then you are knock out of the game. The last kid who remains in the team is the winner of the game.
Take a walk.
Whether you take a stroll around the block or a challenging hike in the woods, outdoor walks are ideal for fitness, fun, and family bonding.
High-tech hide & seek
Think about using GPS system to track the hidden kids. That will be really very interesting and funny.
On wheel racing
Kids also love to ride fast and what best then provide them the skates or roller shoes. Provide them the helmets and knee pads for the safety. Some of them might wish to learn this interesting sport so help them learn this and have fun.
Ride a bike
Let the kids do the cycling in the group. Organize a long and safe riding trail and ask them to do their bit to reach the end spot.
Pick up a paddle
This can be another interesting acticity where the kids learn to paddle the boat in the stream. You can give them options of canoe, kayak, rowboat, or inner tube. Take appropriate safety precautions.
Play catch
It's one of the simplest of outdoor activities: a game of catch. But with dozens of options for projectiles, from footballs to Frisbees to boomerangs.
Swing a racquet
Team up for doubles, play an energetic game of smash and volley, or string up a net and bat a badminton birdie back and forth.
Water Play
Water sports and fun is the kid's favorite activity. Take them to the water-park where they can play innumerable and variety of water sports. Make them learn to swim and raft if they are older than a certain age. There are lot many things that you can do while your kids are still enjoying in water.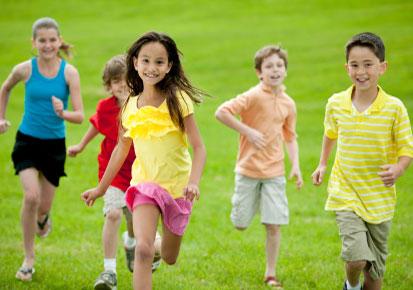 Outdoor Sports Activities for Kids
Nature Activities
Kids will love to be with nature. Gardening, hiking, bird watching and composting are some of the natural activities that your kids will definitely enjoy and have fun. Motivate the kids to plant a tree.
Places to Go
Kids love to se and travel to new places. If they are having elements in them like animals or water then that is the best thing for the kids. Take them to the zoo or beach or on picnic. There are many other places where the kids will love to go and enjoy. Identify them and take them to these beautiful spots.
Precautions
While outdoor activities are fun and entertainment but they are also dangerous. One should take utmost precautions while going out with the kids to play outdoor activities. Kids are innocent and do not know and understand the risks involved in any sport or activity. Hence they are prone to take risks. But at this time you need to be ware and keep other adults too to take precautions during any activity. You need to communicate the kids the precautions they should learn to take during these sports.