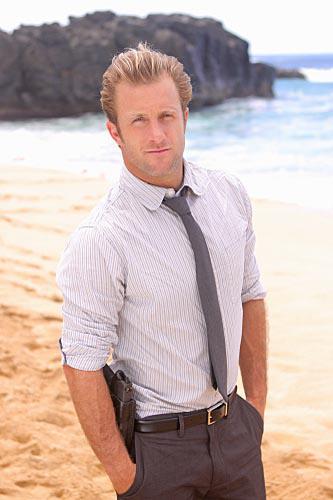 Scott Caan isn't a Dad, but he plays one on TV and Starpulse.com in their tribute to Father's Day listed him as one of the hottest because of his character's amazing dedication to his daughter on the show. You can read the full article at their site here.  Here's the excerpt about our hero!
Detective Danny Williams, Hawaii Five-0
Technically, the next hot dad is a television character on the CBS cop show, "Hawaii Five-0" brought to sarcastic life by actor Scott Caan, 34 (son to award-winning actor, James Caan).  Still, Detective Danny Williams deserves to win top honors in fatherhood.  After his divorce, Williams left his beloved state of New Jersey to move to Hawaii to spend weekends with his daughter, Grace.  While some celebrity fathers having children with their mistresses (Arnold Schwarzenegger), this daddy is sacrificing everything just to be a parent.  Fictional or not, that is the hottest thing of all. 
We do need to acknowledge that actor Alex O'Loughlin is a father of a teen and Daniel Dae Kim has kids of his own too so HAPPY FATHER'S DAY to them, all the cast and crew of our favorite series as well as every Dad out there today!
Hmmm….maybe a coupon for the series on DVD that will be available soon is a good present for that special Father in your life!!!