Good afternoon Beautiful,
How did your family day go?? I just got home from visiting my local family (my cousin, his wife, their kids and his wife's sister!). We spent the afternoon there and it was so much fun, like always! We had Ethiopian food for dinner, I've never had it before but it was delicious!! There was two different types of curry, a chickpea/carrot with curry and green beans/cabbage curry. There was a yogurt sauce, a cucumber/tomato mixture and this neat pancake like bread (except it wasn't sweet and looked like a sponge almost, and was slightly purple) which is called Injera. You use your fingers to eat it and use the injera as a sort of "wrap" even though you used it in little pieces and it wasn't really wrapping around the food. This is a photo I found on Google of injera: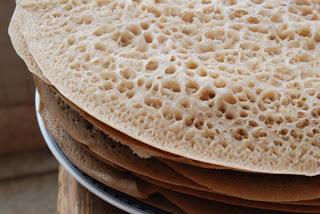 I was actually surprised because I had no idea what Ethiopian food would be like! I ate way too much and topped it off with a nice vanilla cupcake. SERIOUSLY. I told you I was going to be strict with  my diet this week, and that doesn't classify as strict. Oh well... too late now! Before we ate we snapped some photos of me and the kiddies :).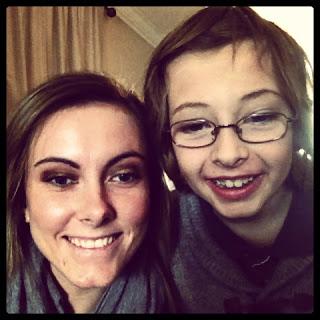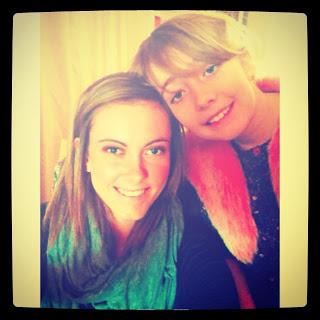 Aren't they so adorable? They're getting so big....! I love the pink fur vest she's rocking :)
This morning before we went over to cousin's house, we hit up the condo gym! Carlton hit the bike hard again (he's really liking the bike lately! Love it! He ends up drenched in sweat, it's really putting him through a great workout!) and I decided to take a day off running and worked out my upper body really well. He was biking for 45 minutes so I did everything I could think of to fill up the 45 minutes we were down there. I'm not sure I'll be able to remember everything, but I'm going to try :)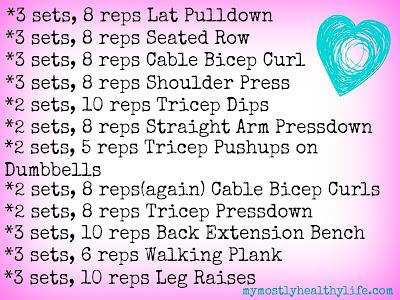 I think I missed a couple of things... but overall this is what I did! My arms are still a bit fatigued, hopefully I feel it tomorrow!
*Fitness Brag* - I've never been able to do Tricep Pushups... but I totally did some today!! That's why you only see them as being 5 reps, and I did them from my knees, but I still felt totally badass! I thought I would share :).
So now to formally show you my food journal for today:
*Breakfast - a smoothie containing frozen berries, fresh berries, hemp milk, flax seed, raw protein, hemp hearts, a banana, almond yogurt and some organic cocoa. That seems like a lot, but it was delish.
*Post-workout - 1 piece of jerk chicken and water
*Lunch - Ethiopian curries and bread. It was actually a vegetarian meal and it was so good! Topped off with a cupcake (which I admitted earlier, and make me feel poopy after. Should have known!....)
Dinner tonight is going to be chicken breast with a chicken and white wine sauce that Carlton makes and is delicious (it's the dish that he made on valentines day if you saw it on Instagram). Can't wait for the leftovers :).
That's it for now! I'll be tuning in tomorrow with Foodie Check-In #2! How are you staying on track with your eating this week? Do you have any specific goals in terms of diet?