My youngest is now 5!  Happy Birthday to our cuddly little bear.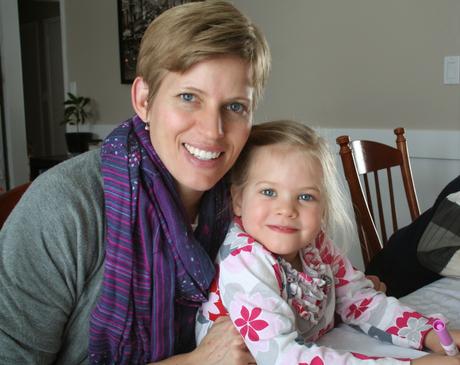 Today we celebrated with a few of her friends.  It was a busy, bug themed day.  Our youngest is is our little creature collector she is always out looking for lady bugs, frogs, snails, worms and even grubs. Thanks to Pinterest, I did get a few ideas for the theme.  Lady bugs became the idea for the cupcakes. Since we try to limit the wheat in our home as well as sugar and food colouring.  It can make birthdays a little more challenging, but I am usually up for a little "trial and error."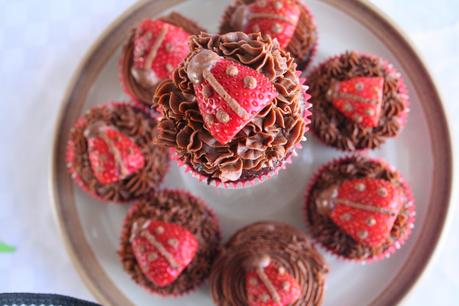 I revised my original cupcake recipe and am much happier with the results.  For the icing I used 
Chocolate Date Icing
 and they turned out really well.  The icing was great coverage and for the details on the strawberries.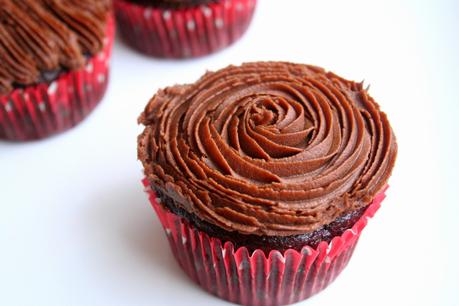 For the Cupcakes
Ingredients 
(makes 20 mini muffins and 14-15 large muffins)
3/4 cup cocoa
1 1/4 cup palm sugar (add more if you want a sweeter cupcake)
1/4 cup tapioca or arrowroot starch
1/2 teaspoon baking soda
1 tablespoon psyllium husk
1/2 teaspoon sea salt
4 eggs
1/4 cup non dairy milk milk 
1/3 cup grapeseed oil
1/4 cup melted coconut oil
1 teaspoon gluten free vanilla
1 1/2 cups cook quinoa (approximately 3/4 cup dry)* 
Directions
Preheat oven to 350 F.  Prepare muffin cups/tray.
In a large bowl combine cocoa, palm sugar, starch, baking soda, psyllium and salt.
In a blender combine eggs, milk, oils, vanilla and quinoa in that order and puree until very smooth. 
Pour liquid into dry bowl.  Using a wooden spoon, stir just until combined.
Fill cups until 3/4 way full.  
Bake for 25-30 minutes for large cupcakes and 12-15 minutes for mini cupcakes or until inserted toothpick comes out clean.
Enjoy!
* to cook quinoa soak it for 1-2 minutes to remove the saponin residue which causes the bitter taste and then cook with double the amount of water to quinoa.   Cook for approximately 20 minutes on a medium to low heat.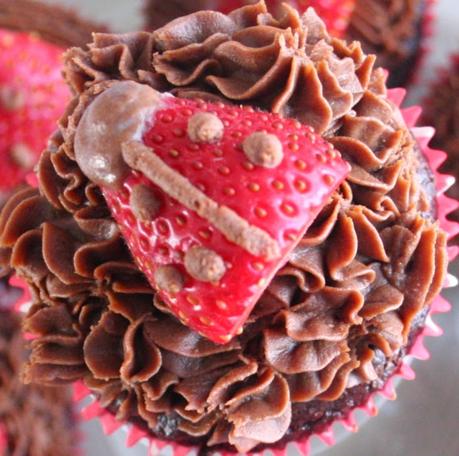 For the Icing
Ingredients 
(makes enough for single layer cake or 12 cupcakes)
3/4 cup cashews
1 1/2 cup dates
1 can coconut milk
1 teaspoon gluten free vanilla
1 1/2 tablespoon arrowroot starch
1/3 cup melted coconut oil
1/2 cup raw cocao or cocoa
pinch sea salt
1/4 cup ground palm sugar (optional-if you prefer it sweeter)
Directions
Soak cashews in 1 1/2 cup water for 2-4 hours to soften.  Drain and then rinse with clean water.  Set aside.
Soak dates in hot water for 1-2 hours to soften.  Drain water and set aside.
Add all ingredients to a blender and puree until smooth.
Set in refrigerator to harden for 1-2 hours.
Pipe or spread over cake.  
A Few Pictures of the Day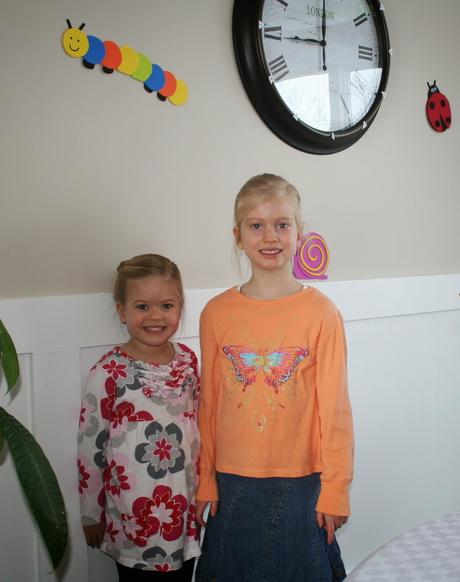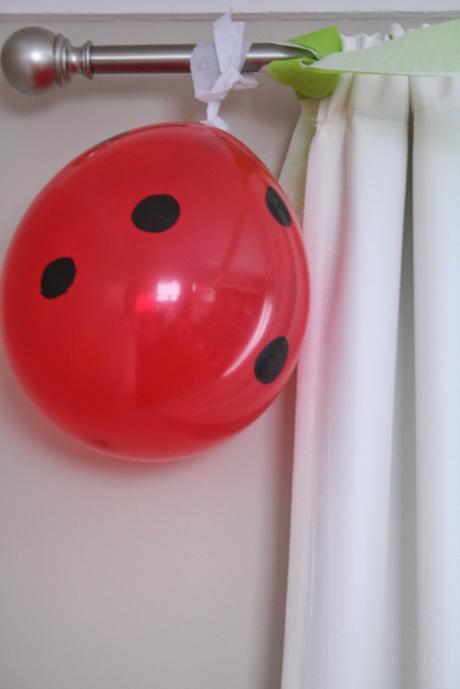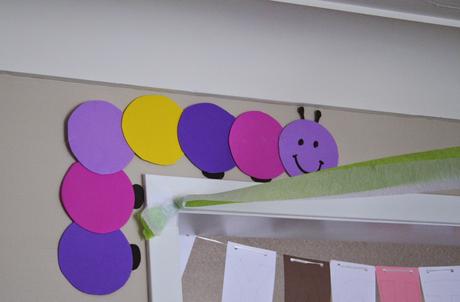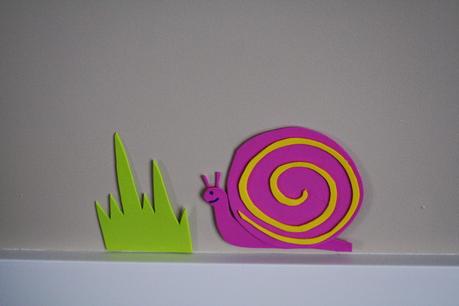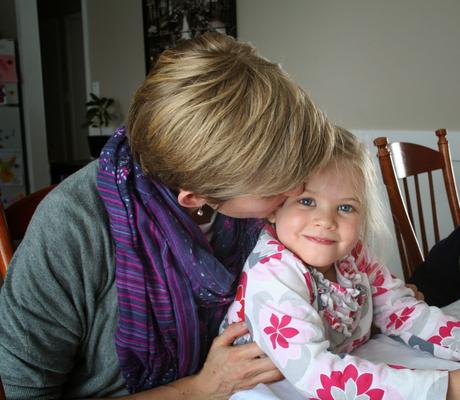 Happy Birthday!  I Love You!