Delhi.
January 8th,2015.
Dear Son,
Emotions.
As the year ends ,butterflies and the wannabe butterflies(sort of like metamorphosizing caterpillars) do a funny sort ballet dance in my tummy. Its been a long time ,but I remember just a few days before you were born, I was so darned impatient that I was talking to the blue Onsies and diaper bags on the shelf...
Yes , I've been speaking to clothes and other inanimate objects for a long long time...
I still speak to my computer monitor ,you know!!!
Ok, what the year end signifies to me is not the beginning of a new year ,but the  echoes of my       ob-gyn's advice, about riding out the discomfort on new years eve, as he was too drunk to drive,forget use a scalpel on my tummy...
You could've been a millennium baby,but as the hullabaloo died out real soon,I'm glad you are not.
You are special.
Not because you are my son, or that you were named after a prolific Indian writer neither of your parents have read-till date.
Maybe that's why you are so good with words and that's why words and their magic attracts you...
You are my flesh and blood ,but you same but oh so different.
Maybe that's why you are strong ,but also keep your head up in a crisis...
You have  a long way to go my son.
You have a lot to achieve.
The only thing I wish you remember is that you strive for what you believe in. Not what the world or what your parents believe in.
These are the 10 things I need to say to you...
1.Study.
Your books will take you places. If you let them build a strong foundation.
2.Carve your identity...
I'll give up mine to be known as your mother.
3.Make me proud.
Allow me to see you grow into a honest, hard working young man who loves his work with a passion...not only for the food it puts on your table but because of the joy it gives to your soul.
4.Walk away from the inanimate.
I know gadgets are good and all that blah. But allow your ming to develop speeds that even an intel processor chip will fail to match.
Go into Gods fresh air!
5.Travel.
Even if you'll loose your way, the journey will make it worth the while and broaden your horizons See the beauty of the most mundane and the plainest of things..
Spiders...leaves ...raindrops...
6.Dream.
Allow your imagination free access to the wonders of the world. Build your own buildings in the recesses of your mind...direct movies... write books ...compose songs...
Whatever...
Just dream...
7.Laugh.
Even if you laugh alone. Laugh loud.
Your mom made you brush your teeth.And how!
And you'll find some one smiling with you...even if they are too shy to laugh out loud.
8.Love.
Love with reckless abandon Its never enough if it is rationed or partitioned. Give all you have to love. Even if you loose once, you'll be all the more richer...
There is someone around who will sit and count stars with you.
9.Respect and Protect.
This would be the best gift you can ever give . Even diamonds and gold will pale in comparison.
Enough!
I need somethings for the coming years too....
10.Live your life without fear.
And never ,ever ,be afraid of the other side...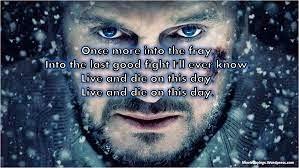 And always remember to dream as if you'll live forever and live as if you'll die today!
Happy birthday to you!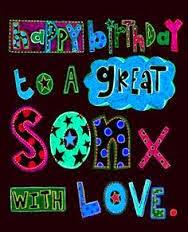 Love
Mamma...
OK...papa too...