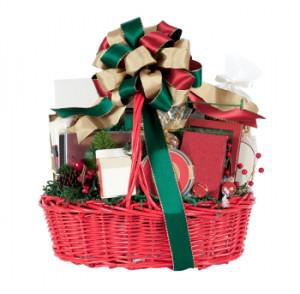 Making your own present for a special person in your life is one way to show off your creative side while also giving a gift that will be cherished for years to come. Handmade presents are perfect for birthdays, engagement and wedding gifts, baby shower gifts, holidays and many more occasions. Use these handmade present ideas as a starting point and add your own personalized touch to make truly unique and thoughtful gifts.
Personalized Gift Basket
Forget prepackaged gift baskets and make your own! All you need to start is a cute basket and some insider knowledge about what the recipient loves. Buy 5-10 small items to fill the basket. For example, if you are creating a gift basket for a man that loves golf, fill the basket with new golf balls, golf tees, a book about golf and golf gloves. If you are creating a gift basket for a new mom, fill the basket with baby clothes, burp clothes, bath soap for baby, and baby socks.
Framed Poem
Get really creative for a special gift by writing a poem for the recipient! Draft the poem, and then write the final copy on craft paper. Pick out a unique frame and place the poem in the frame for a gift that will really touch the heart. For an added touch, buy a plain frame that you decorate yourself.
Cookie Jar
Cookie jars make a great gift, especially around the Holiday season. You'll need a mason jar, dry ingredients for chocolate chip cookies or any other type of cookie, a piece of fabric and a ribbon. Layer the ingredients for the cookies in the mason jar (flower, sugar, chocolate chips, etc.). Place the fabric over the top of the jar and secure with a ribbon wrapped around the jar.
Jewelry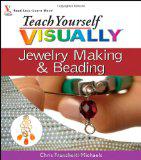 Making homemade jewelry that looks store-bought is easier than ever with all of the materials available. You'll need some basic jewelry making tools and materials that are available at local craft stores and online. Decide what type of jewelry you want to make (earrings, necklaces and bracelets are easiest) and then purchase beads, charms, wire and jewelry fittings that you'll need to assemble the jewelry. Look for jewelry making books or jewelry making tutorials online to create beautiful handmade jewelry.
Mug and Chocolate Covered Spoons
For this handmade gift perfect for a coffee lover, either decorate a plain coffee mug or find a homemade coffee mug at a local pottery shop. Find small metal spoons at a thrift store, or a wholesale store. Dip the spoons in melted chocolate and allow chocolate to harden and cool before individually wrapping them in plastic with a ribbon to secure. Place the spoons in the mug for a cute and thoughtful gift.
Bath in a Jar
Give the gift of relaxation to someone with a bath in a jar. You'll need a jar and a recipe for homemade bath salts that you can find online. Most recipes use ingredients like sea salt, baking soda, food coloring and a fragrance. Tailor the recipe to the preference of the recipients. Decorate the jar with ribbon and a gift tag that simply says "Relax!"