Ham and Sweet Corn Soup combines a few quick and easy pantry ingredients to make a flavorful Asian style soup in just minutes.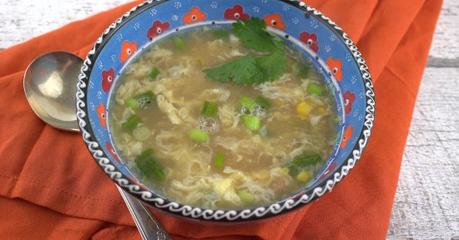 Ham and Sweet Corn Soup
By Sue Lau | Palatable Pastime
Ham and Sweet Corn Soup is my recipe of the day with one of my favorite blogging groups: Saturday Soup Swappers.
This month we are sharing Asian style soups which are also some of my favorites. Although choosing a kind of favorite soup is sometimes like choosing a favorite child! Lucky for me I just have one child, so I can shower her with more than she can take. Ha!
Having soups in the summer can be an iffy issue. It's the heat. And no, I am not talking about spicy, although I do love those!
Heat index will be in the mid-nineties here today and sticky as a bowl of molasses.
I'll have the air on today to keep it under control in the house, so summer cooking is not a problem for me. Although I have been keeping it off as much as possible since we are still on furlough from my husband's job. Pinching pennies severely is the new norm, since we have no idea whatsoever when (or if) the current world storm will blow over.
And he has been casting his employment net broadly, since he does specific scientific work which is not found everywhere. I have begun to consider that I might have to pack up and move like a Beverly Hillbilly (minus all their oil-rich cash of course). I love adventure. I love new places but. I am getting too old for this. 😉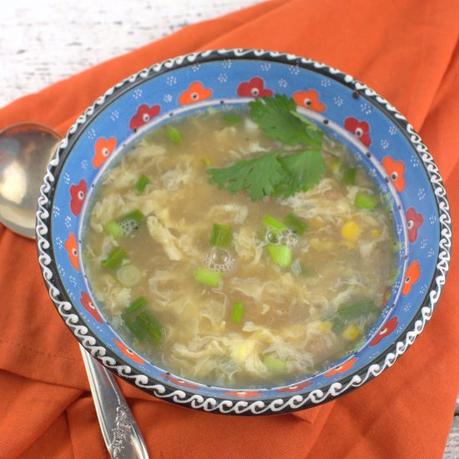 Anyhoo, this soup stirs up quick with just a bit of junk from the pantry, which you may have stocked up on for the pandemic. Well, except for the ham and eggs. I usually have some of that around for breakfast.
The trick with the ham and sweet corn soup is getting the egg right. Use room temp eggs, whisk those, and stream into the soup while the soup spins. It's how you get the little strings of egg you see in the common egg drop soup. If the eggs are cold or not whisked well enough, the strings will be too thick and if you add water, they will likely break up.
Once you get it spinning well and drizzle it into the boiling water, take your spoon out and watch it spin and quickly cook. Don't break it up much at that point by stirring it further.
But even with summer heat, you will be in and out of the kitchen quickly, and this makes a nice add to any lunch or dinner.
Soup Swappers June 2020: Asian Soups
Ham and Sweet Corn Soup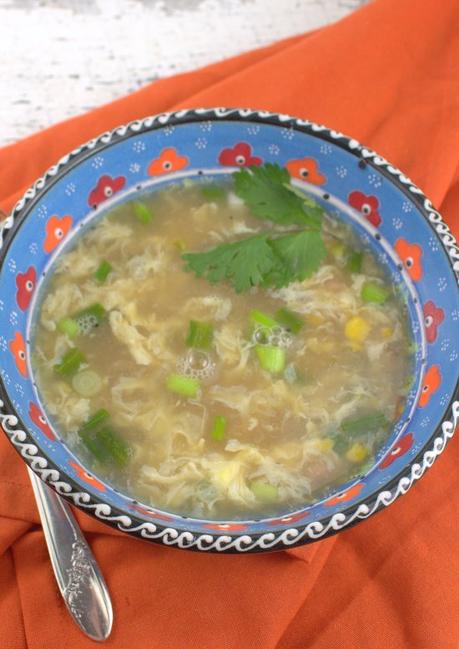 You Might Also Like: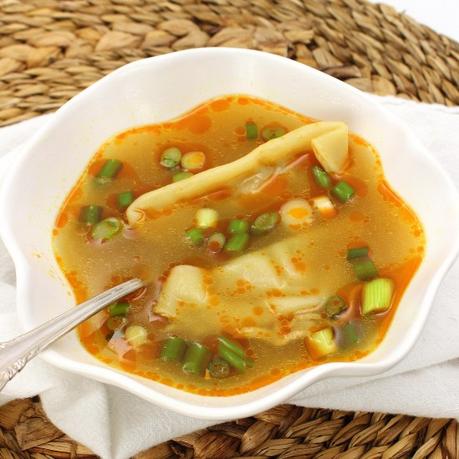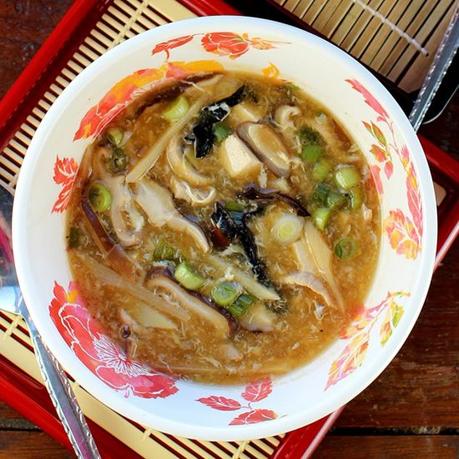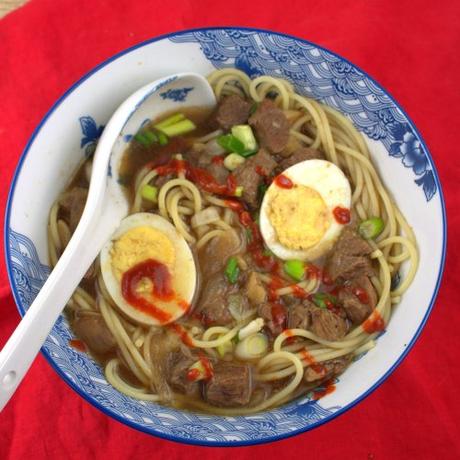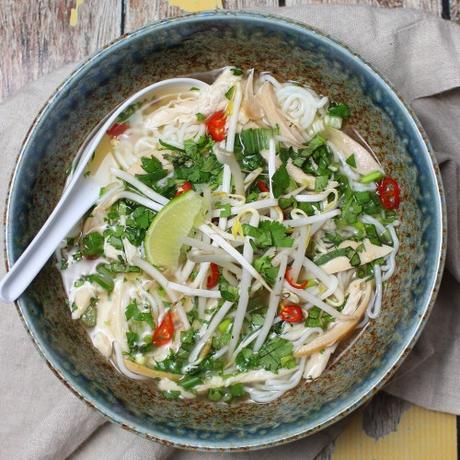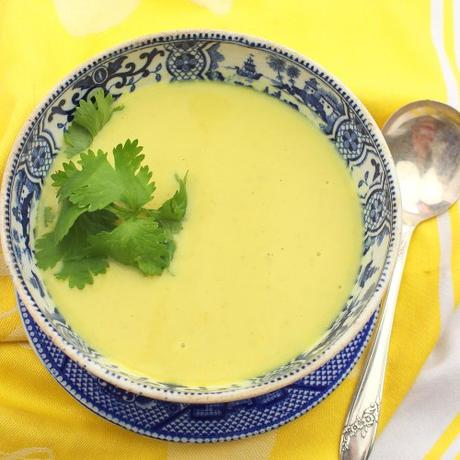 Ham and Sweet Corn Soup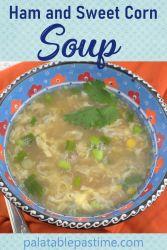 Ham and Sweet Corn Soup