Happy October! This is my favorite month of the year and what better way to celebrate the first day of October than a Halloween look?
For as long as I can remember, I have seen Wet n Wild's Fantasy Makers at drugstores for Halloween. Until this year, I have never actually tried any of the stuff. And quite frankly I wasn't missing out on anything.
I bought a couple of the stencil kits, including the Alien Seductress one, which inspired this look. I also got a quad of face paints that Wet n Wild has out. This particular one has white, pink, purple, and black. Word of warning: the white one is a pain to work with, which is why this look didn't turn out exactly like I had hoped. I still like it a lot, though.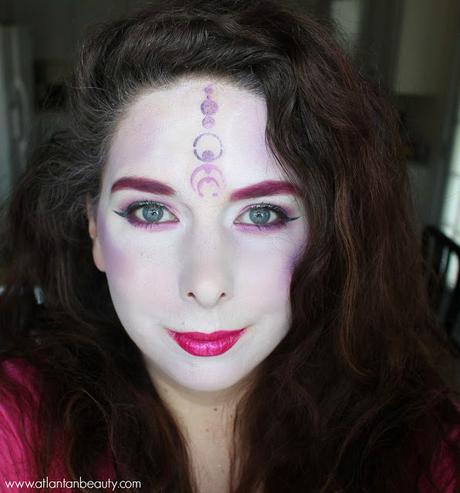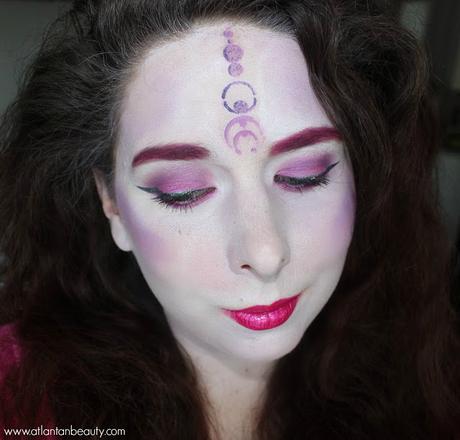 1.)
I wanted my skin to be very hydrated, and I also wanted make sure there was a nice barrier between the paint and my skin. So, I prepped my skin using Colleen Rothschild's Sheer Renewal Cream and The Estee Edit's Radiance Activator.
2.)
As a base, I used Urban Decay's Naked Skin Hybrid Complexion Perfector.
3.
Using a flat foundation brush, I applied the white face paint from the Wet n Wild Quad. This took a long time because the paint wasn't opaque and I had to build it up a lot. I had to continuously go over different spots. To set it, I lightly applied Kat Von D's Lock It Setting Powder. I don't recommend using this. I am going to try and get a full post up on Wet n Wild's Fantasy Makers Collection.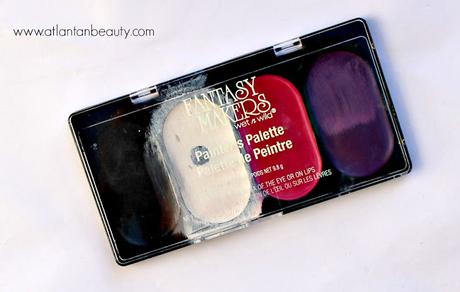 4.)
To start my eyes, I used NYX's Eyeshadow Base in White.
5.)
For all of my shadows and even my brows, I used Morphe's 35 U kit, which has all kinds of amazing, bright colors.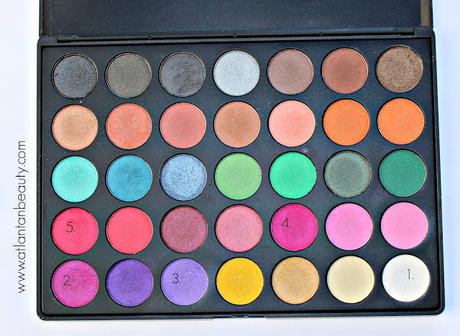 I used shade 1 (a frosty white) to set the NYX eyeshadow base.
Shade 2, which is a red-violet, is all over my lid and along the lower lash line.
Shade 3 is more of a true violet and I used it in the crease. I used this same shade on my cheek bones, combined with shade 4.
I used a combination of shade 2 and shade 5 (a true red) on my brows. Maybe I am weird, but I am liking the colored brows. It would look pretty cool with a minimal makeup look.
6.)
To line my eyes, I used Rimmel's Scandaleyes Micro Eyeliner. For a touch of extra sparkle, I applied BH Cosmetics Glitter Eyeliner in Synergy on top of it.
7.)
For the markings on my forehead, I used the Fantasy Makers Stencil Kit in Alien Seductress. It kind of sucks. The paint isn't opaque, so you have to keep layering. But it is easy enough to use, and it is cheap.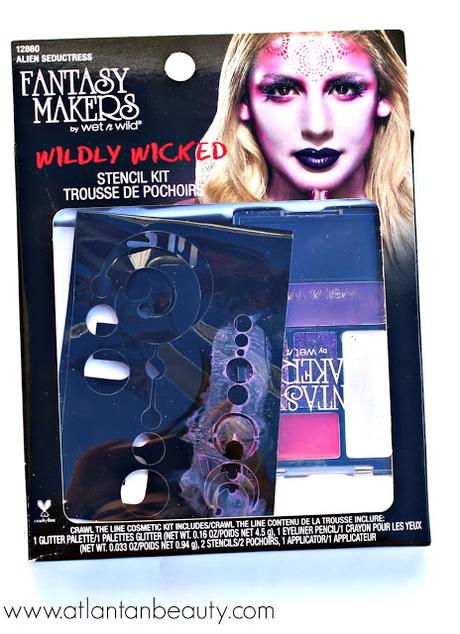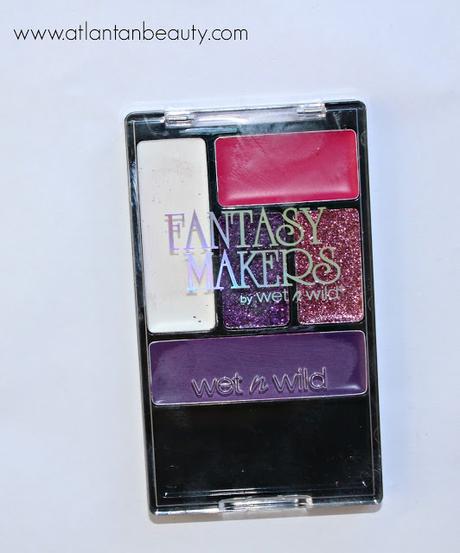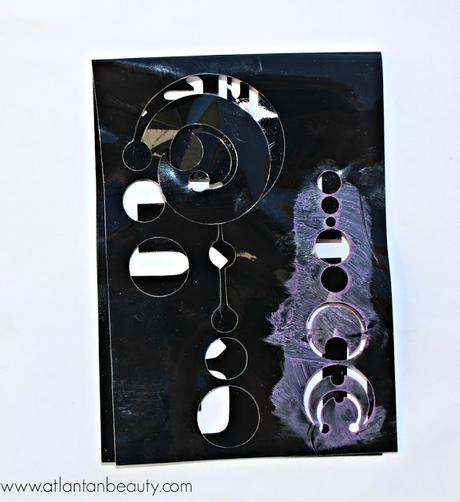 8.)
I used a little bit of the purple paint from the Fantasy Makers paint quad and lightly blended it around my hairline. I used it kind of like how you would typically use a bronzer.
9.)
For my lashes, I used L'Oreal's Voluminous Primer and Max Factor's Masterpiece Max Mascara.
10.)
On my lips, I used NYX's Cosmic Metals Lip Cream in Fuchsia Fusion.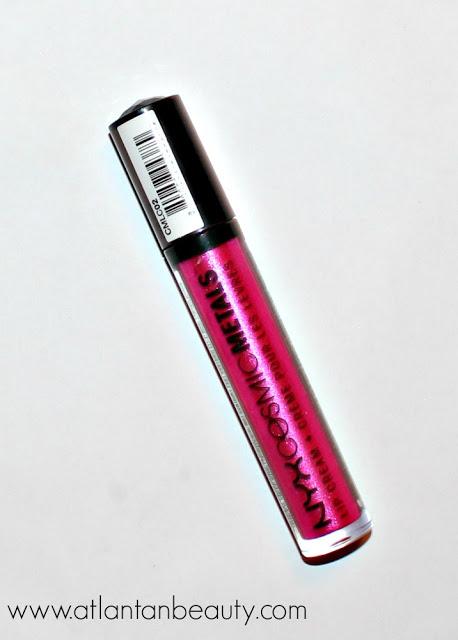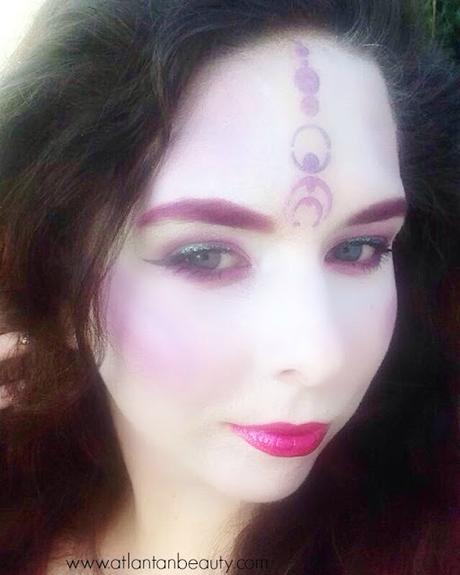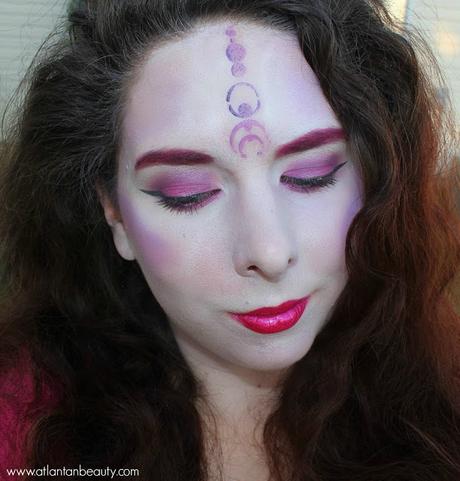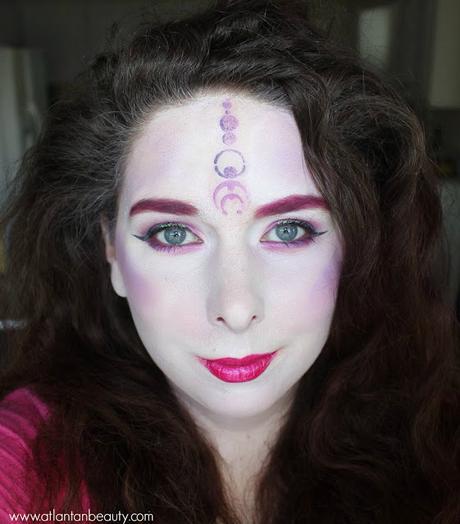 I tried to go back and add some of the white and purple to my neck, but it didn't show up very well. I am pretty proud of this because I have never done anything like it. I have quite a few other Halloween ideas that I want to try out.
Have a great weekend!