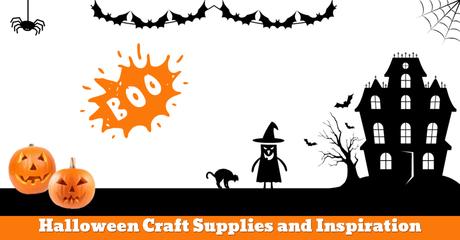 Halloween is a great time to get some craft projects underway and therefore I thought I would bring you a round-up of the Halloween craft supplies I am loving at the moment - some of which may bring you a little spooky inspiration!
Halloween Washi Tape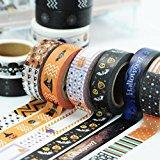 I love washi tape year round, it has so many uses, from making snail mail look more decorative to giving any papercraft projects that extra wow factor.
What I have never got my hands on before though is Halloween washi tape - and you can bet this one made it into my basket 🙂
Witches' Brooms (In Miniature)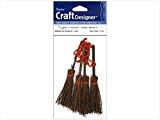 Need a tiny witches broom for that craft project?
Well you are in luck with these 3" models. Would also work great for a Cinderella story or for a vintage dolls house vibe!
Jack O'Lantern Craft Kit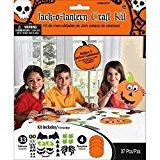 Want a great Halloween craft - but without the risk associated with carving pumpkins?
Then these Jack-O-Lantern Craft Kits will keep the kids occupied and make great decorations once they are finished.
Halloween for Digital Crafts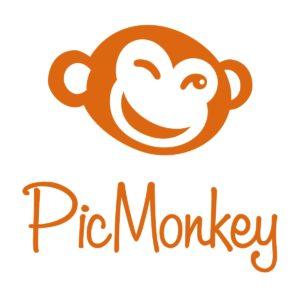 Want to create some fab Halloween artwork, invitations or drawings that the kiddies can make into cards? Then PicMonkey is the answer. This has some great Halloween themed overlays, fonts and icons of all kinds - plus it's super easy to learn.
You can find out more about it here. (The image at the top of the page was created using PicMonkey in just a couple of minutes).
Halloween Cute Inspiration
Many of you know Ashley of Lady Lucas who has done lots of gorgeous tutorials for this blog. Well she always brings the cute back into Halloween and if you want some great Halloween inspiration head over to her blog and check out all her how-tos.
Ashley also offers some great Halloween inspired coloring pages which will keep you (or your little ones) busy. Plus if you want to color more of Ashley's beautiful artwork, you should also check out her coloring book. Not Halloween themed, but perfect for year round. I have it and love it.