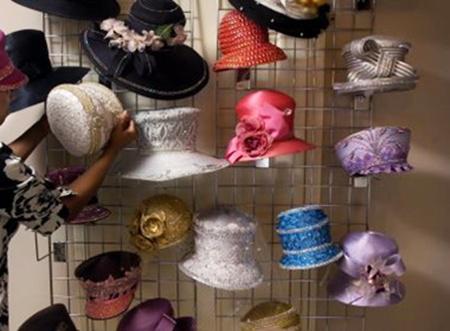 The hats of women behind some of the south's most notable preacher's could be appearing on TLC's just announced series Preacher's Wives ! In the wake of scandals surrounding Bishop Eddie Long, Joel Osteen and TD Jakes, it's clear to see why the network would take a gamble with a series like this.
Controversial as it is, the series cast has not yet been revealed although it would be interesting to see the soon-to-be exwife of Long, following him settling out of court due to his "alleged" coercing of teenage boys, appear on the show. Considering who is producing the series, producers behind The Real Housewives of Atlanta and Logo's A-List, coupled with the fact that it will shoot in Atlanta, Long could very well be lined up to be a "featured wife".
According to a press release, TLC says these are "outspoken ladies who work to ensure that their churches run as smooth as Southern-churned butter."
"We are excited to work with TLC to profile the lives of these strong-willed women," Steven Weinstock, president of True Entertainment, said in a statement. "With most praise in religious communities directed towards male preachers, we are thrilled to give these remarkable ladies the spotlight they crave and deserve."
In the release, TLC also said viewers will see the women balancing their busy church life and families at home.
very interesting…
Random: Can you just imagine what all could be done and said on this show ? Part of me says this is really bad, the other part says "must watch tv"…
Will you be watching ?

***this is part news, part opinion. In no way does this confirm any casting.