ChristianNews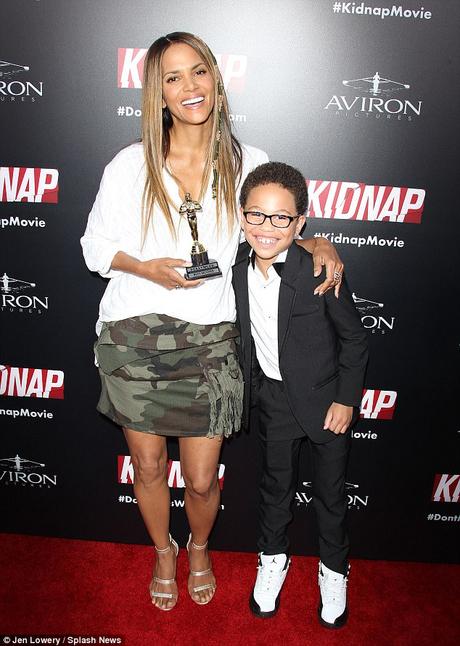 Halle Berry is the 'Best Mother' according to actor Sage Correa, who plays her son in the movie 'Kidnap'
"This one is for the Best Mother, " Correa said to Berry as he presented her with an award.
Berry looked surprised at the gesture, and then posed with her co-star and the award.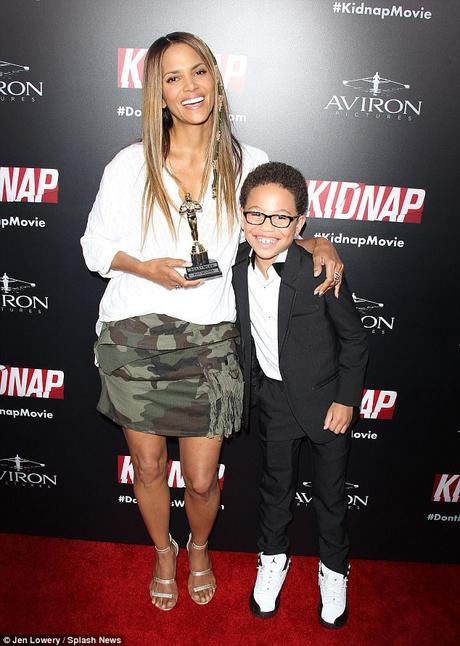 The movie, which hits theaters Friday, Aug. 4th stars Berry as a single mother (Karlala Dyson) to a young son named Frankie played by Sage Correa.
When kidnappers snatch her young son, with no cell phone and no time to wait for police, Dyson jumps into her car to follow the vehicle that holds Frankie. As the pursuit turns into a frantic, high-speed chase, Karla must risk everything and push herself to the limit to save her beloved child.
Pic Credit: Splash News