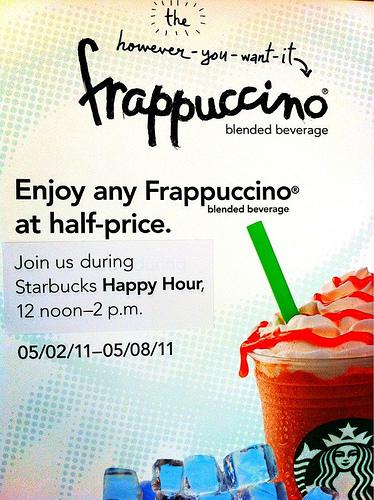 Starbucks Coffee branches in the Philippines will serve half-price Frappucino blended beverages from May 2, 2011 through May 8, 2011 (Monday-Sunday) from 12PM-2PM on their "Happy Hour." So beat the heat this summer, and get one of their signature ice blended beverages, however you want it, every day of the week!
A list of their Philippine stores can be found here, and find out more about Starbucks Philippines here.
P.S. I often get a Venti with Whip Java Chip Frappucino Light Blended Coffee.
Photo courtesy of Jason Ong of ONEstyle.