Trends in fashion change with a blink of an eye. Feeling meh, about your current hair colour? Fret not. We bring to you the hair trend, that you can go absolute bold with or simply stick to a subtler, prettier version. There's a hair trend that's doing rounds for a while now and looks like it's here to stay and spread. If you are wondering what's this trend? Well, you may have seen your favourite celebrities spot this look, already! The 'Ombré' Look. Get to know the hair trend: all about the ombré & sombré hair colour effect right here.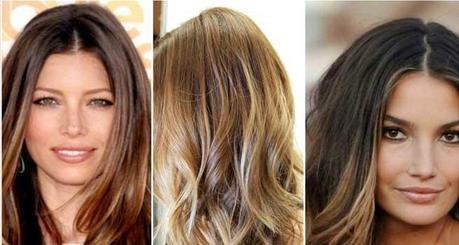 What's the Ombré hair trend?
A hair trend, made popular by the Hollywood A Lister's. Ombré means shaded and this word has been derived from the French. In such a trend, colour gradually gets darker or lighter at the roots. The shading is done top to bottom to get the right effect.
Also Read: Best Hair Colour Sprays – Top 7 Picks Here
Ombré, yes, what's Sombré then?

Sombré, you can say is the more subtler version of Ombré. The colour you are dyeing your hair with is blended in sync with the natural scalp colour. Salons can even customize your own version of Sombré, to make it look more like shaded streaks to your current natural hair colour. Just let your hair stylist know your interest to wear this hair trend and you will be surprised to see what comes out.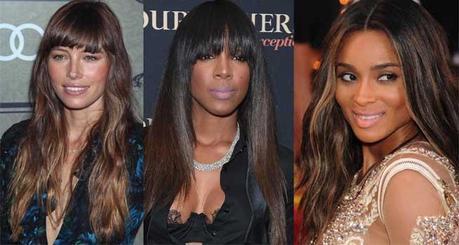 Celebrities spotted with this look
To name a few, Kim Kadarshian, Lauren Conrad, Mila Kunis, Sarah Jessica Parker, Miley Cyrus are celebrities spotted with this trend recently. In fact, ombré has always been around but the likes of Lauren Conrad, Miley Cyrus and Kadarshians have just popularized the sombré look, building its longevity as a trend in the glamour world.
Also Read: 10 Signs you need a haircut Here
All you need to know about the ombré or sombré hair effect
• Ombré has been there for a while but sombré, a popular entrant recently has been made famous by the folks at L'oreal Professional Salon
• A do it yourself at home sombré colour kit has also been released by L'Oreal owing to its popularity
• You can adapt the ombré-sombré trend, to any colour, current hot trended colours are the blacks and browns. Before you opt for the hair trend, find the shade that's very you and more importantly will suit your style and skin tone. You do not wish to end up looking like an alien for selecting an out of the blue hair colour.
• It's much easier to maintain this hair effect, you do not have to rush to the salon every quarter to get a touch up done.
• Stick to the colour rule, opt for warmer shades if you are coveting the summer look and if you are opting for a winter look, choose cooler shades. While doing so, I mention again keep your personal style and skin tone in mind. If you are unsure which colour is best for you, what are hair stylists for?
• Hair extensions are equally becoming popular with the sombré effect. Get these extensions, if you are looking to keep your hair chemical-free and choose a more safer and hair lengthening option.
• If you already have coloured hair, to achieve the desired sombré effect, may require beforehand colour rectifications.
• Blending the colour, is the trick to getting the effect right. Make sure where the colour commences is not seen, all the colouring should look like one.
• Compliment the starting point of the colour to highlight your best feature first. Be it bold colours or lighter colours, if it's your lips you wish to enhance, start the colouring at lip-level
• Measurements and placements are the secret to getting the sombré effect just right.
Also Read: Natural Tips to Get Silky Hair Here
Image Credits: Featured,1,2