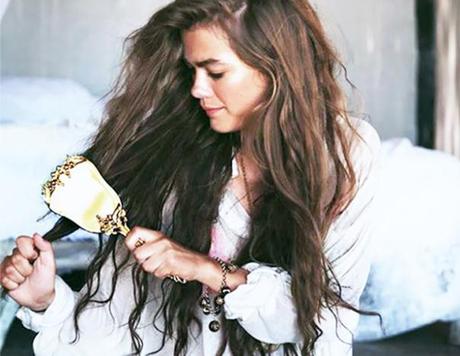 Happy Wednesday Gorgeous! Many of us have a large collection of hair products that we use to tame our mane, but what about the most important hair tool… hairbrush. Brushes don't come with descriptive labels like shampoo bottles but don't worry keep reading to see if you're using the right hairbrush for your hair type.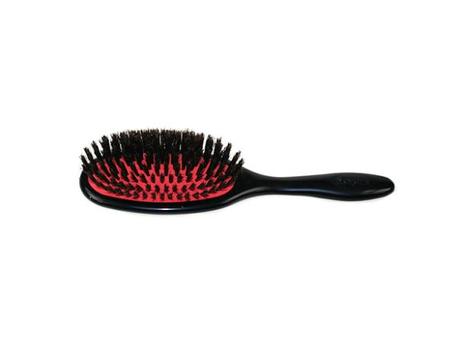 FINE TO NORMAL HAIR: PURE BOAR BRISTLE BRUSH
Fine to normal hair is easy to maintain and style with boar bristle brushes because they are amazing for creating polished strands. They actually lift away dirt, dust and debris, while redistributing the scalp's natural oils from root to tip.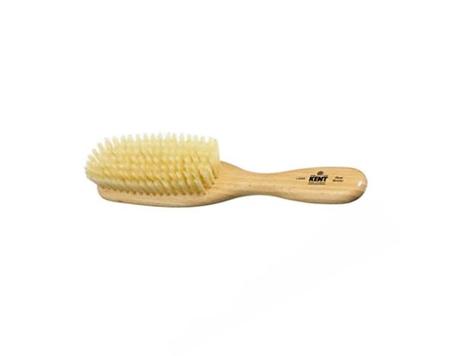 THINNING, DELICATE, OR DAMAGED HAIR: SOFT BOAR BRISTLE BRUSH
Boar bristle brushes are great for those with delicate hair as well, but make sure you choose one with extra soft bristles. This type of brush will stimulate the scalp, increasing circulation to the hair that needs a little TLC.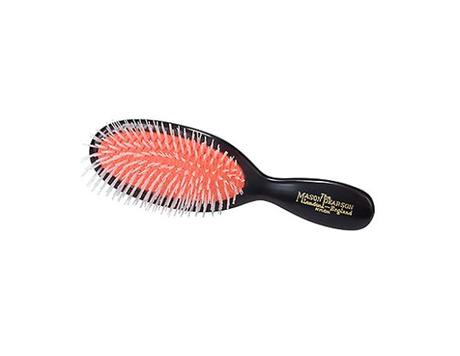 VERY THICK OR COARSE HAIR: NYLON BRISTLE BRUSH
In order to penetrate hair that's particularly thick or difficult to work with, you'll want to use a nylon brush because they are stiffer and offer more control.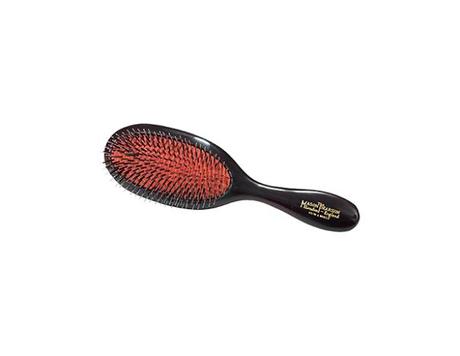 NORMAL TO THICK HAIR: MIXED BRISTLE BRUSH
Normal to thick hair can benefit from a mixture of nylon and boar bristles. Mixed bristle brushes are really the best of both worlds. The nylon quills that extend detangle tresses, while the boar bristles distribute your hair's natural oils.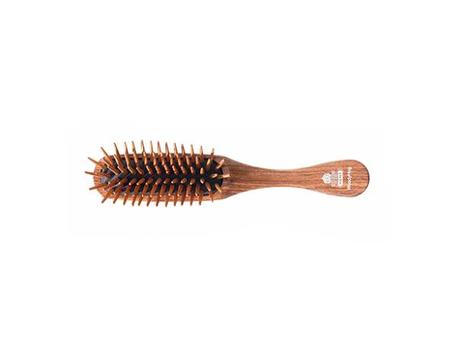 CURLY HAIR: WOODEN BRISTLE BRUSH
Curls do present their own unique challenges but with the right tool you can tackle them all. To keep coils in tip-top shape, look for a hairbrush with widely spaced wooden pins.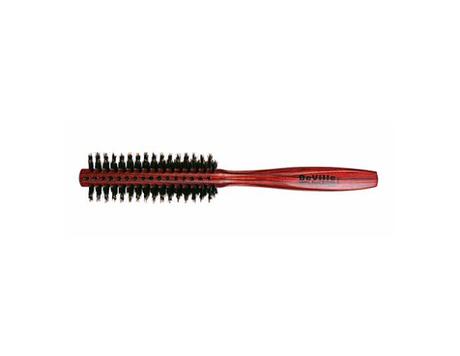 BANGS AND VERY SHORT HAIR: SMALL, ROUND BOAR BRISTLE BRUSH
To smooth hair and tame unruly bangs, choose a small round brush with boar bristles. Boar is great for creating tension. It catches every hair, making it a dream for styling short strands.
Gorgeous, what hairbrush do you currently use? What is your hair type. Let me know in the comments.
Stay Gorgeous!
Source: Byrdie