Hada Labo used to be one of the most difficult products to buy. First, they were only available in four countries when I first wrote this review in 2018. ( FYI: They're now available in the Philippines.) Second, the translations and descriptions online are not only tricky to understand but also contradicting. So when I first wrote my Hada Labo Super Hyaluronic Acid Hydrating Lotion review, I did A LOT of research. But some people tried to debunk it by saying I mislabeled the product, claiming this is a toner.
Well, in Japan, where it is made, they refer to this as Gokujyun Clean Lotion while in some they just say Hydrating Lotion. Well, whatever you may call it, this isn't a toner at all and neither a moisturizer. The brand says so.
NOTE: Check out this Infographic Guide to know which Hada Labo is right for you.
WHAT IS IT?
Hada Labo Super Hyaluronic Acid Hydrating Lotion claims to instantly hydrate your skin. This clear lotion made with a high amount of HYALURONIC ACID can be used after cleansing your face or toner. The brand says it's, "more like a super-thin, ultra-lightweight liquid that sinks into your skin to deeply moisturize it, leaving it shockingly plump and dewy." It serves as the foundation to your moisturizing routine.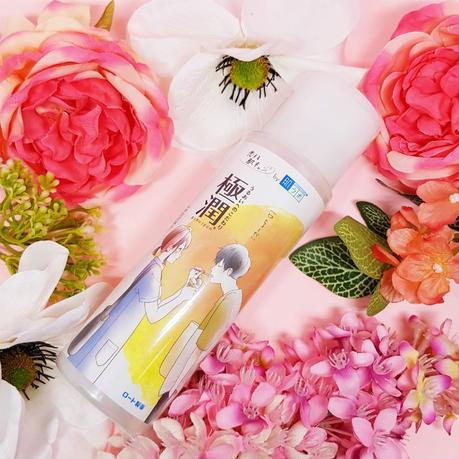 WHAT IS HYALURONIC ACID?
Hyaluronic acid isn't harsh or skin-stripping at all despite the "acid" word. In fact, it's the exact opposite-a powerful humectant (aka moisture-binding ingredient) that keeps skin plump and hydrated and, yes, young-looking. You can read more about it in my previous post here.
INGREDIENTS: You can read about the rest of this product's ingredients in this CosDNA Analysis.
PERFORMANCE
APPLICATION: After cleansing your face, pour a coin-sized of the liquid lotion to your palm & rub between your hands to warm. Using the chok-chok or patting technique. Gently pat onto your face & neck until it is thoroughly absorbed. Wait until the product is fully absorbed to apply any additional moisturizers or makeup. You can use this daily.
Alternatively, you can also use this for masking like this one that Jessica Jung did with her toner.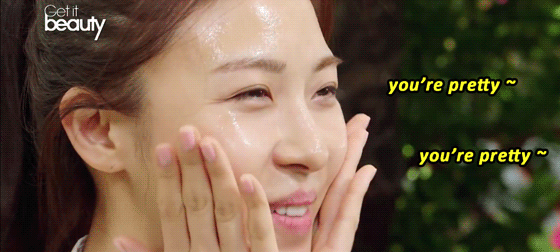 The product featured here was J.One Jelly Pack, but the application is the same as Hada Labo's.
SCENT: I don't detect any scent.
PACKAGING: It is packaged as it with a plastic bottle that is common for a toner or micellar water instead of a moisturizer. It only has an extra plastic wrap and a label which is in Japanese. Actually, the entire label of any Hada Labo, not just this one, are all in Japanese thus the difficulty of buying this product because if you don't read Nihonggo or didn't do your research, you'll be absolutely clueless. To make things more confusing, this one I own is in a limited edition packaging.
TEXTURE: A lot of people mistook this product as a toner because of the lack of translation on the label and the fact that the texture of the Hada Labo Super Hyaluronic Acid Hydrating Lotion resembles a toner or an essence rather than a moisturizer.
MY EXPERIENCE
Besides having oily and acne-prone skin, I also live in a hot and humid country but this moist version is not heavy or tacky for my oily skin. Although, this also has a lighter version for those with oily and acne-prone skin. But this Hada Labo Super Hyaluronic Acid Hydrating Lotion is lightweight and absorbs quickly into my skin. It also instantly plumps my skin, gives me a healthy dewy look, and it didn't give me a breakout.
Hyaluronic Acid will restore the hydration in your skin after using Salicylic Acid. Because of the combination of the two, I have clearer and dewy skin.
I know some people will find this product boring because it just moisturizes and plumps, but sometimes the simplest things are those that make the biggest contribution to the skin. I often use this at the start of my skincare routine (after the cleansing of course) especially before I apply a chemical exfoliator like BHA. So using the Hada Labo Lotion which contains Hyaluronic Acid helps restore the hydration in my skin after using Salicylic Acid. Because of the combination of the two, I have clearer and dewy skin.
VERDICT
PROS: It instantly plumps and effectively moisturizes the skin. It's lightweight and absorbs quickly into the skin.
CONS: Label is all in Japanese and it's hard to find if you don't live in Japan, Singapore, South Korea, or Malaysia.
WHERE TO BUY?
**If you live in the Philippines, check this list of local Hada Labo resellers.
What do you think of the Hada Labo Super Hyaluronic Acid Hydrating Lotion review? Have you tried any beauty products from Japan besides Sheshiedo? Share it below!
*This post was originally posted on March 11, 2018, and was updated on October 23, 2020.