Andrew Hyatt hit the Front Porch Stage at Boots & Hearts 2018 on Sunday afternoon, and with the help of the Good Intentions, he put on a show!
The 604 Records artist didn't have much time with the B&H country fans, but he made the most of what he had. The Nickel City kid ripped through his six-song set. Playing old favourites, new material, and his radio hits. Dressed in their usual stage blacks, Hyatt and the band did what they do best.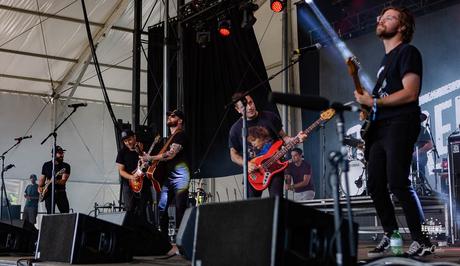 After he was done singing and sweating on stage, we caught up with Andrew in the shady backstage area to talk about his last year, his summer, and what's coming next.
There have been a lot of changes in Hyatt's career over the last 12 months. We're at almost the exact anniversary of the start of his working relationship with Dallas Smith as his manager. It's a move that has paid off already, not only in the insight and advice that Smith can offer as an artist and music industry veteran but in opportunities as well. Andrew had the chance to get out with Dallas Smith last fall on the Side Effects tour as a special guest, getting up on the big stage to play On Me in front of thousands of fans.
More recently, Hyatt signed to 604 Records, a move that he says works well for him and his goals for the future of his career. He says that he feels like everyone's visions have aligned, helping things work well. And while he made a special point of bringing up the team that helped him start his career, it's clear that he feels good about where he's at now and where he's going.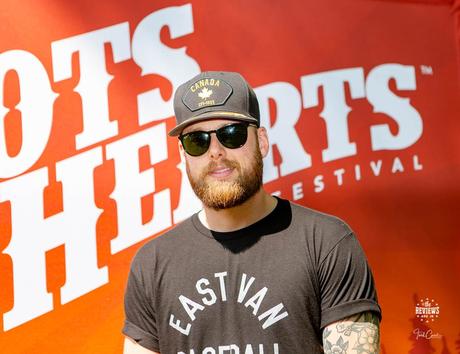 On stage, we got to hear some of the new music that Andrew Hyatt has been working on. His most recent single Habit has already cracked the Top 40 and is rising. And another new track, You And Me Town sounds like it will be a great fit on his new album.
Oh ya, Andrew Hyatt has a new album coming. Well, two really.
He told us that the new project has been split into two distinct parts (reminding us of Foo Fighters' In Your Honor) that we'll get to hear in two releases before the end of the year. The first is planned for an October-ish release, with part two coming before Christmas, with an exclusive vinyl release to start. It all sounds like it's going to be a lot of fun.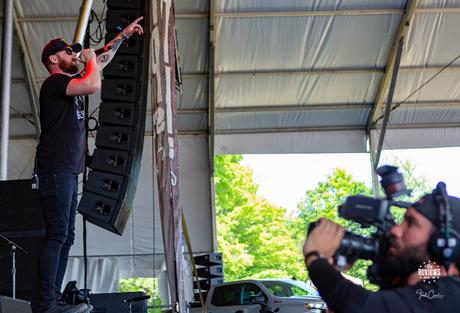 That first release will give fans a chance to hear Andrew Hyatt's new music before he hits the road with Tim Hicks and Tebey on Hicks' Get Loud tour. It's great timing. It's a great plan. And it's a great opportunity for the Do It With You singer.
But before all of that, Hyatt will make his way to Hamilton, ON for the Canadian Country Music Week 2018. With four or five shows and showcases lined up, he'll be a busy guy. And to top it all off, he goes into the week as a finalist in the SiriusXM Top of the Country contest. Knowing how much he enjoys getting on stage (especially when he gets to play with his full band), we're sure he'll have a good time.
A lot has changed for Andrew Hyatt in the last year or so. But even if the travel's a little more comfortable, the food a little better, and the opportunities are a little more visible, it's still a grind to get to where he wants to go. Hyatt has been putting in the work for years, and he's still doing it now. He knows where he wants to go and he has a plan to get there. And while he made a special point of telling us that he's grateful for all of the success and opportunity that have found him so far - he's not done yet!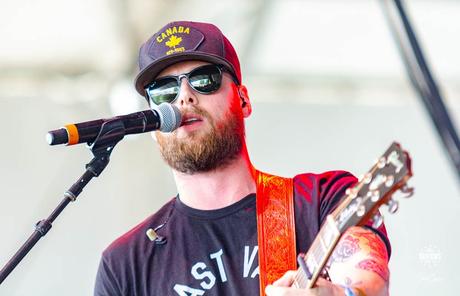 Andrew Hyatt Setlist, Boots & Hearts 2018
🖤 That's How I'm Livin'
🖤 MGR (Me And A Girl And A Radio)
🖤 You And Me Town
🖤 Habit
🖤 Goodbye Gone
🖤 On Me
Photos of Andrew Hyatt at Boots & Hearts 2018