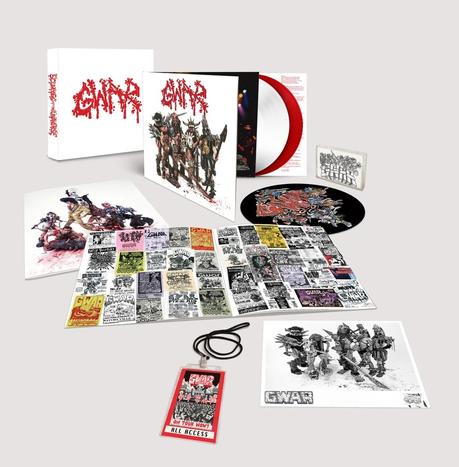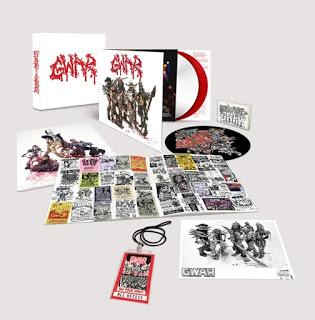 Ever since the 90's, I've been listening to this album. When I heard that there was a 30th anniversary edition, I had to get it. When listening to the remixed and remastered version of the album, I was a surprised about what I was hearing. It was the album I had been listening to all these years but not at the same time. Some of the songs had different guitar sections and others had extended portions of vocals.It certainly was refreshing to hear a new take on the album.
The 30th anniversary edition set, that came to me, had lots of extras.
Includes:
  

Remixed and Remastered album on 180g blood red and white opaque vinyl
  

Cassette of demos and rarities
  

40 page book of classic photos, gig posters and more
  

GWAR illustrated vinyl slipmat
  

Giant 3 foot x 4 foot subway poster of the album cover image
  

Collectable reproduction All Access pass
  

Enclosed in a custom display box
  

MP3, WAV, or FLAC download of the remastered audio
I got the unsigned version at $150 USD. The signed version has red and white splattered LPs.
I love Gwar and have loved them from the first hearing of this album so many years ago.
-Gwarluvr