Gujarat is a land of picturesque landscapes & dazzling vistas that make every heart skip a beat. Home to enchanting views and breathtaking serenity, Gujarat has a charm of its own. The state boasts rich architectural heritage, spiritual aura, diverse wildlife, exotic culture and colorful fair & festivals. Gujarat offers a perfect blend of culture, great heritage and spirituality that captivates the heart of an array of travelers. Gujarat truly offers myriad vacationing opportunities to travelers. Most of the Gujarat holiday packages offer a taste of the following elements:
Heritage and Culture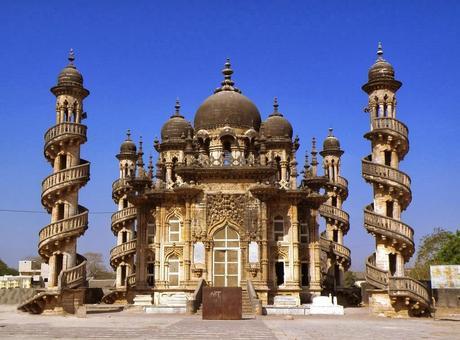 Mahabat Maqbara
Gujarat is adorned with some of the most captivating heritage monuments that boast the skillful magnificence of its architects. The capital city of the state is home to 458 sites of historical brilliance such as forts, mosques, magnificent palaces, mausoleums, gateways, palaces, and temples.
Counted amongst the UNESCO World Heritage Sites, Gujarat is a total feast for history buffs and excursionists. Some famous Gujarat attractions are Swami Narayan Mandir, Hathee Singh Jain Temple, and Jama Masjid, etc. In addition to this, Champaner-Pavagarh Archaeological Park at Vadodara is also an illustrious UNESCO World Heritage site and an ideal spot for most of the vacationers in Gujarat.
Diverse Flora and Fauna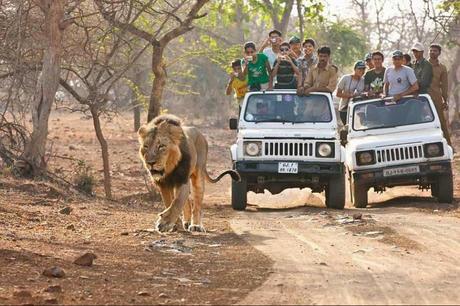 Gir National Park Safari
The diverse and exotic wildlife of Gujarat is a bewitching highlight of Gujarat Tourism.You can discover the rich flora and fauna species that reside in the wilderness of Gujarat wildlife. Gir National Park is a famous destination for Asiatic Lion, Chausingha, Leopard, Hyena, Spotted deer, Sambar Deer, Chinkara, etc.
Kutch Desert Wildlife Sanctuary is a far-famed wildlife destination for species like Fox, Hyena, Flamingo, Pelicans & other waterfowls. Moreover, you can also catch a glimpse of migratory birds like Brahminy Ducks, Rosy Pelicans, White Storks, Flamingos and Herons at the Nalsarovar Bird Sanctuary.
Spirituality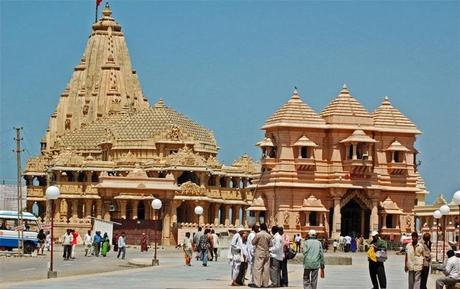 Somnath Temple, Veraval, Gujarat
The temples and shrines of Gujarat are one of the most famous parts of every Gujarat tour. The state has in its laps an array of famous shrines that turn in numerous pilgrims each year. Spiritual tourism has become a vital part of most of the vital part of Gujarat tours.
Dwarka, the birthplace of Lord Krishna, one of the famous Char Dham Yatra destinations is a profoundly honored place for Hinduism. The Somnath temple is one of the twelve Jyotirlinga shrines of Lord Shiva. Moreover, Devi Ambaji's shrine in the Banaskantha district is also a pious place for Hindu devotee, who comes in large number to pay their offerings to the Goddess.