Why Pearls Never Go Out Of Style
"Fashions fade, style is eternal." - Yves Saint Laurent
Yves Saint Laurent could have been talking with eyes only for pearls when he said that. Think Audrey Hepburn in Breakfast At Tiffany's and you'll understand. They're elegant, stylish, timeless and a perfect addition to a range of looks.
Audrey Hepburn made the pearl necklace famous by pairing it with the little black dress, and it's a classic and unforgettable look, that's dazzling at the right dinner party and easy to pull off. But pearls don't just have to go with a vintage era style, they're bright white translucent appearance means they go with a range of colours.
Pearls are perfect to be worn with a more modern outfit, in the office or a formal occasion, and a matching necklace and earring set will look stunning. You can also pair them with funkier more casual looks, with long stranded necklaces working particularly nicely with such outfits.
Finding pearls whether they are earrings or a necklace is not that hard. A good set may be expensive, but if you're only ever going to buy a one piece of expensive pieces of jewellery, then pearls should be top of your list. You know they'll go great with any dress and will also sit nicely with other pieces of jewelry you may want to wear as well.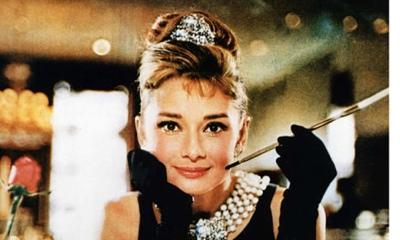 Bio: Jonathan is the owner of Libertons, an antique jewelry marketplace, and can usually be found rummaging around vintage markets in London on the weekends!