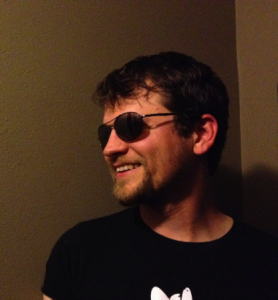 The following is a guest post from Nick Blake of Vishnu's Trumpet. Nick and his team are putting together an innovative platform which gives people a more curated approach to music discovery.
Introducing Vishnu's Trumpet:
My team and I run an indie music blog that we're turning into a streaming service & indie zine — sort of a digital love-child of MTV and Rolling Stone magazine. We're doing everything radically different, starting with a financial model that makes digital work for artists (instead of the other way around).
We specialize in discovery: helping our viewers discover rad new bands who are making incredible music.
We posted the most-loved jams that our viewing community voted on last year to SoundCloud.
The music is very, very good.
Our next step is to pull together some of our top artists into a creative collective that rewrites the rules of how entertainment can work in the digital age. At scale we blossom into a creative renaissance that we hope will shift the global zeitgeist towards peace and harmony for all beings across the universe.
More information about us:
Our beta-channel & blog: vishnustrumpet.com
We're on the hunt for our core subscribers to join our exclusive subscription club. We want music loving die-hards who are addicted to discovering new music. People who go to shows frequently and spend a bit too much time on Spotify making playlists. People who are tired of business monopolies and corruption and a world that says YES to money and NO to basic principles of humanity and human dignity.
Our subscription club: thevtblog.com/subscribe
If you love new music and want to be part of a new future for music, we invite you to join us!
——
Nick Blake created the vt after a streaming vision showed him a different way of doing business in the digital age. The vt brings together many important pieces of his life: the many bands he's played in & his need to always be creating music; the years of open mic's and busking on the streets and long van rides from town to town and working jobs he didn't care about to pay the bills and generally being a broke-ass musician; his entrepreneurial fire and desire to build a company so he could stop relying on other people for a paycheck and pursue what he loves instead; and his strong desire to build an ecosystem that supports artists — not just financially, but also through real career growth.