Attention Beauty Lovers! I am here today with a guest post from the lovely Jamie (A Little Slice of Jamie). Jamie will be giving us the low down on Maybelline The Nudes vs. Urban Decay Naked palettes! I can't wait to see what she thinks of these palettes and which she chooses at the winning. Take it away Jamie.
Maybelline The Nudes vs. Urban Decay Naked
I hope everybody is having a fantastic day! Here I am, about to tell you about two eye shadow palettes that I absolutely adore: The Nudes by Maybelline and the first Urban Decay Naked palette. I'll talk about them both separately, then I will end with a comparison. Here goes!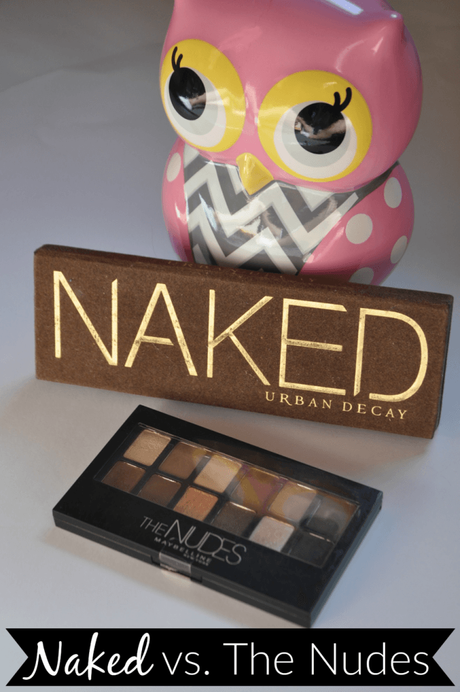 The Nudes by Maybelline
Sitting at around $10, I just cannot express how much I love this palette. The price, the quality, the EVERYTHING. Now c'mon, just take a look at all of these gorgeous colors.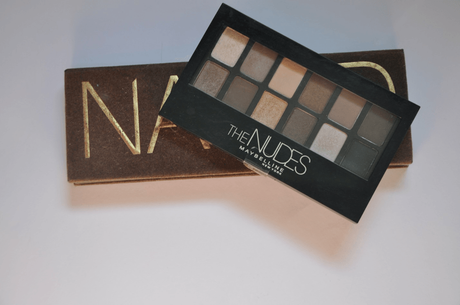 I always reach for nude colors because they are so easy to use for any occasion. I tend to use the lighter colors, but will occasionally reach for a darker color if I want to deepen the color in the crease. Regardless of what color I do choose, there is good pigmentation and I don't notice any chalkiness.
I have not used this palette without using an eyeshadow primer first because I do have trouble with eyeshadows creasing. I use the Urban Decay Primer Potion (and have been using it for a couple of years now) and love it. It makes all my eyeshadows stay put all day!
Urban Decay Naked Palette
As many of you probably know (this palette seems to be a very popular one), this palette sits at around $50. You definitely get great quality and this pallet is certainly worth the price. The colors are so pretty!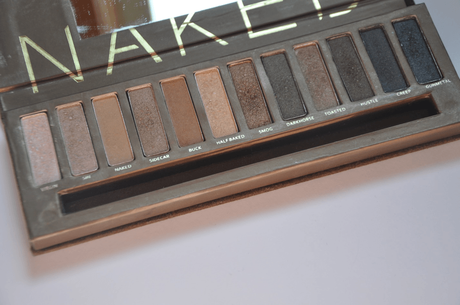 My typical look for this pallet is as follows. I put Virgin on the inner half of my eyelid.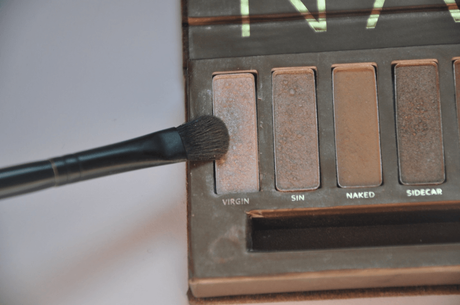 Then I put Naked on the outer half of my eyelid.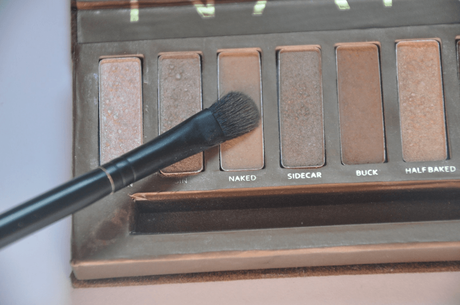 Lastly, I blend Buck into the crease.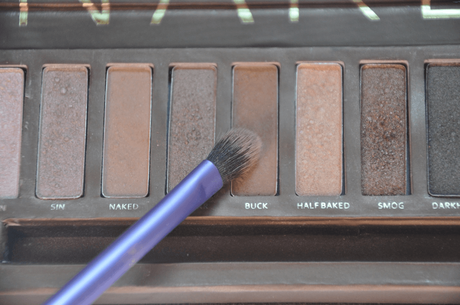 For a little something extra, sometimes I apply Virgin into the inner corner of my eye. This is a great everyday look!
I have also used the Urban Decay Primer Potion with this eyeshadow every time I've used it, so I can't really tell you how well it works without a primer. Everyone is different, so there is a chance that the eyeshadow would look great without a primer!
Comparison
Honestly, I find myself reaching for The Nudes pallet more than the Urban Decay Naked pallet. I love all of the colors, and the best part? Both pallets have some of the same colors (or some very similar ones)!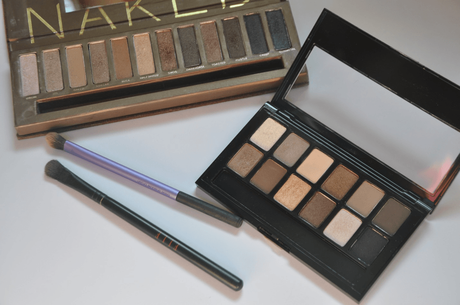 If you are considering buying one of these palettes, but (like me) are hesitant about the price of The Naked pallet, go for The Nudes palette. You get a great amount of product AND about as good of quality as The Naked palette.
-Jamie
Blog | Bloglovin' | Facebook | Twitter | Instagram | Pinterest
Note: Don't forget to head on over to Jamie's blog and say hey! Make sure to check out all her above social media channels too! Thanks so much Jamie for guest posting on Everything & Nothin'.