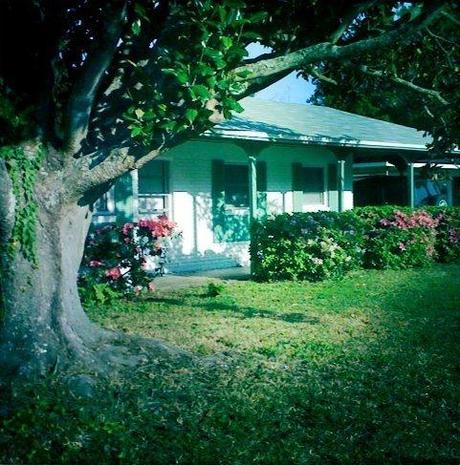 Photo by Flickr user nickytheblade.
Are you planning to part with your home soon and sell it to someone else? Before selling your home, it is always a good idea to do some renovations. How would renovations benefit you if you are to sell it eventually? Well, renovations could not only increase the value of your home but make it more sellable as well. You could do both interior and exterior renovations to enjoy such benefits. But if you lack the resources and time to do so, you might want to focus on exterior renovations instead. Here are some tips that you might want to check out.
Apply a fresh coat of paint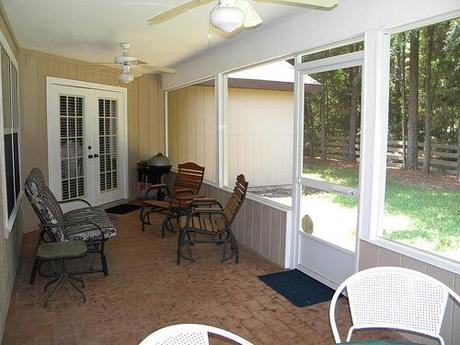 Photo by Flickr user Chris Bohn.
A fresh coat of paint could make your house look brand new no matter how old it is. In fact, it is normal for anyone planning to sell their house to consider a new paint job. But you might be wondering what colors to consider. Here are the top choices:
White – What color would look more clean than white?  White is the most suitable choice for anyone who wants to repaint their home for selling. White is simple yet sophisticated at the same time. Surveys show that most home buyers easily get attracted to or are searching for white houses.
Beige – It is also a good idea to consider beige. This plain color is next to white when it comes to the most-used colors for homes. Thus, expect that a lot of buyers may picture beige houses in their minds while they are shopping.
Gray – Another good option is gray. It is a very suitable color for homes with contemporary designs. Gray is sleek and very classy. The only problem with gray is that there are some people who just do not like it. Avoid this color if you have a home with a traditional or exotic architectural style.
Wash your screens and windows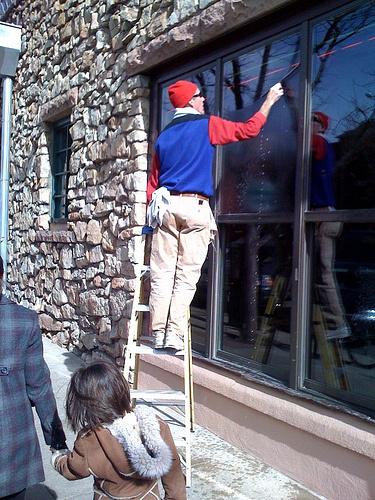 Photo by Flickr user Dave Dugdale (http://www.learningdslrvideo.com/).
Washing your screens and windows is very important, as most buyers will be peering into them. Get rid of all the dust, smudges and fingerprints. These could really turn buyers off. Aside from doing some window cleaning, you might also want to improve your windows by adding treatments. Drapes, curtains, and even shutters could help improve the look of your exterior.
Polish metal parts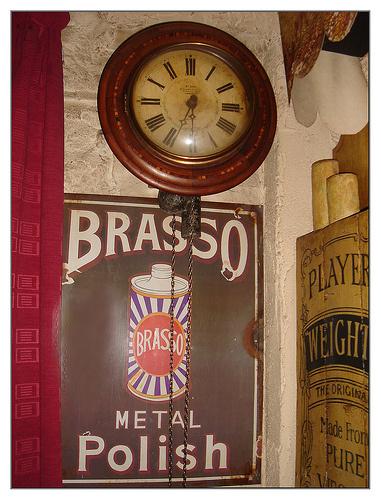 Photo by Flickr user mac_filko.
If you have a lot of metal parts on your exterior, make sure you shine them. Shiny metal parts can help attract a lot of buyers. Your door knobs, windowsills, house numbers, and house plates are just some examples of metal parts that need to get shined. You can get tools for shining metals from almost any hardware store.
Make your yard tidy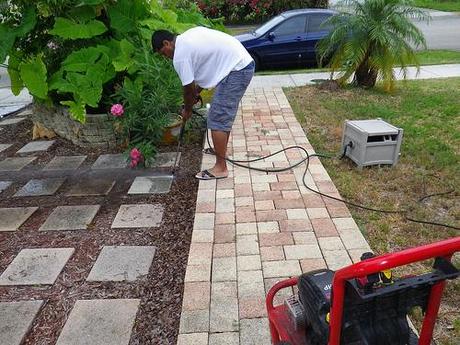 Photo by Flickr user osseous.
Your yard might not be a part of your house per se, but it may need some cleaning and renovations in order to attract more buyers. Make sure the grass is properly cut and get rid of any leaves laying around the yard. If you have some bushes, make sure you have them trimmed. Plant some flowers if you want. Improving your yard can beautify your property in a big way.
Add some light fixtures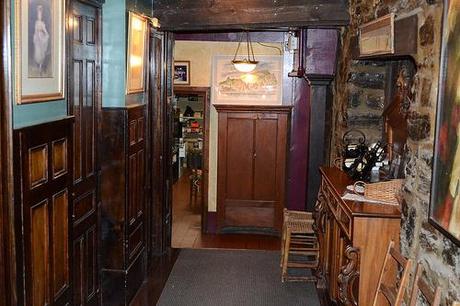 Photo by Flickr user Shankar S.
Light fixtures are not just for the inside; they are also for the outside. You can always install some wall-mounted lights on your porch to brighten it up at night. Some lawn lights would not hurt as well, especially if you have a lawn to be proud of. The mere presence of light fixtures can beautify your exterior in a big way. Aside from that, it also makes your home very appealing to interested buyers even at night. A great home is one that still looks good even when the sun has disappeared.
Make sure your home has a personal touch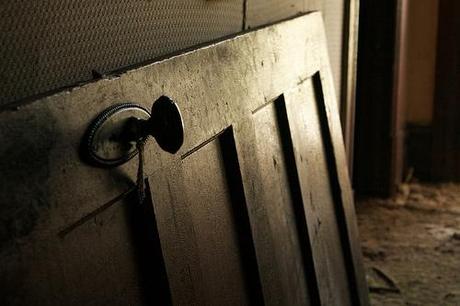 Photo by Flickr user Silver Tusk.
It is important for your home to feature a personal touch. It must not have the look of a generic inn or hotel. It must be a building that people will find very comfortable to live in. The changes that you make to your home should result in it looking more accommodating and inviting. Your goal is to make any buyer feel warm and at home just by simply looking at your house. After all, first impressions really do last!
Author Bio: This guest post is authored by Leslie Kramer, a freelance blogger who is currently writing for Baybrook Remodelers, one of the leading providers of new home construction services. She uses blogging as a platform to share home improvement and green living tips.