Attention Everything and Nothin' Family! I am here today with a guest post from the lovely Kimberly (Imperfectly Filtered). Kimberly will be sharing with us how she lost weight and continues to lose weight. I am trying to live a healthy lifestyle and have started CGGS! I think this post is very fitting and I can't wait to use her tips! Take it away Kimberly.
How I Lost 35 Pounds Of Pregnancy Weight (And How I'm Still Losing Weight):
I gained 65 pounds during my pregnancy. Before I gained the weight, I was still considered overweight. My pregnancy went flawless, but I felt terrible about being bigger than I was before I was even pregnant. There was a constant fear that I would go to the doctor and be told that I had type II diabetes, high blood pressure, or high cholesterol( all of which run in my family).
I remember my wake up call. It was the day of my company's 2015 Christmas party. I went to Target hoping to find a last minute party dress, only to find that nothing fit me. I knew I hadn't lost all of the baby weight.I knew that I hadn't even attempted to drop any pounds since giving birth two months prior. But I wasn't expecting to cry at the fact that none of the cute dresses fit me. Most wouldn't even pull past my chest.
I promised myself that day that I would be healthy and happy for my daughter. I wanted to teach her good habits and I also want to show her being happy in your own skin. I knew that I couldn't preach what I didn't practice. So, I began to transform my life, inside and out.
I Made Better Food Choices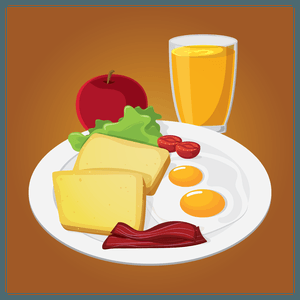 I threw out all of the "junk food" I had in my cabinets and fridge. Seriously. I didn't even attempt to eat it and not let it go to waste. I gave some of it to my little sister, and donated cans that I know could be beneficial to someone in need, but most went in the trash.
I then went to the grocery store and picked up wholesome food like fruits and vegetables. I also picked up beans, rice, and other healthier foods. I didn't try to find "healthier" alternatives to junk food, I just skipped it all together. I knew that if I brought those items into my home, I would choose them over eating what I needed to nourish my body.
Now, I am not saying you have to eat all organic food, and I am not saying you have to start spending a small fortune on your grocery trips. What I am saying is to invest in your health.
First, I only shop for what's on sale.I find deals for fruits, vegetables, and anything else that sounds appealing, and meal plan based on what I can find. If sweet potatoes are on sale .69 cents  a pound, I will buy five pounds and use the sweet potatoes as my main starch in my meals. I can bake them and top them with peanut butter and granola for breakfast, mashed them with a little cinnamon for dessert, and make sweet potato fries for lunch and dinner.Planning this way also helps me from making impulse buys. I normally spend about $75-$100 for my family of three, and that includes household items, diapers, and also items for our three pets. Who says eating healthy has to be expensive?
I have also been cutting out a lot of meat consumption. I was never a big meat eater to begin with, but after having a baby, I went for convenience in the form of chicken nuggets and premade burgers. Now, we eat meat 2-3 times a week(if that), and when we do, it's normally fish, maybe chicken if I can get a good deal on it. Where I live, shrimp and tilapia go on sale very often, so I have a few packages sitting in my freezer for when I am craving them.
My grocery trips typically looks a little like this:
Protein: tempeh, shrimp, eggs, chicken breasts, and a bag of beans(switches week to week)

Grains: rice, whole wheat pasta, flax tortillas, and potatoes

Fruits & Veggies: mainly anything on sale. Recently it's been watermelon, strawberries, grapes, bananas, green beans, tomatoes, corn, and cucumbers

Misc: milk, almond milk(for my daughter), plain greek yogurt, nuts and seeds, and oatmeal
I Started Exercising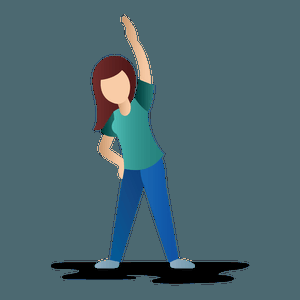 I am a very busy woman. Not only do I work full time, but I go to school, have a toddler, and still have to manage growing my own business. However, I have made the conscious decision to exercise to ramp up my weight loss, and to get into the habit of regular physical activity.
Exercising is a great benefit to your health. Not only does it help control your weight, but it can boost your mood and energy, combat health conditions and diseases, and even help you sleep more soundly. Not to mention, it can be super fun.
I'll be honest, when I first started, I hated to work out. As time went on, I learned to enjoy my time and I started noticing the changes in my body. Most days, I would strap my daughter to my chest or in her stroller, and we would go for a nice long walk. I started small, only working out 2-3 days a week. Then, as time went on, I added different exercises and upped my days.
Now, I normally workout 5-6 days a week. I still try to go walking with my daughter, because she loves it, but some days are spent attending zumba classes, lifting weights, or working out to YouTube videos.
I Involved My Family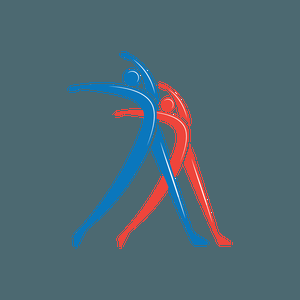 I love spending time with my family. They have brought so much joy into my life, and I am lucky to have them.  I think a big part of losing weight is having a great support system. However, my family was also a big reason as to why I gained the weight. Now, I don't blame them, because my weight gain is all on me. But, I grew up believing that food was a celebration, and that you show your love and happiness through food. So when my husband and I first got together, I experienced what you call the "love weight". I was always cooking for him, and feeding him, and eating all the extra food too.
Then, when I got pregnant, I gave in to every craving and hint of a craving. If I thought the baby wanted it, I had to have it right then and there.
I had to decide that my family couldn't keep me from my goals. I told my husband that whether he liked it or not, we had to change our habits. Surprisingly, he agreed, and was more than supportive. He confessed to me that he wanted to lose weight too, and that we could do it together. Now, we workout together, and we hold each other accountable.
We are also teaching our daughter healthy habits, like eating a piece of fruit instead of candy, and drinking water instead of juice. The funny thing is, she doesn't even realize that she's being healthy. We are ingraining in her that this is a lifestyle, and that everything is in moderation, and she's happy about being healthy like mommy and daddy.
Having a support system can keep you from binging, slacking off, or worse….giving up. Being healthy is so much fun for me now, because I get to keep my family involved, and I am showing them how to lead healthy happy lives.
I Talked To My Doctor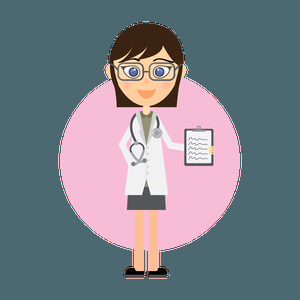 After I had Gabi, I was told that I was anemic. Now, this may not seem like a big deal, but it made me extremely tired and lethargic. Granted, I took iron supplements, but I also wasn't providing my body with the nutrition it wanted and needed when I first started my lifestyle change. Had I not gone to the doctor for my check up, I would have let the tiredness stay in my life, because I thought it was normal.
She also diagnosed me with General Anxiety Disorder, and told me that I had the choice to take medication or try to find a holistic approach to managing it. I told her no to the medication, but we talked about more natural ways to help reduce my anxiety and make it more tolerable.
During my visit, we also talked about my bodies needs, what I was lacking in (Iron, B12 and Vitamin D), and how I could add these into my life via foods and supplements. It was such a life changing experience to realize that I really had to keep my health in check, because even eating what I thought was healthy didn't seem to be enough for my body. Now, I have a balanced diet, exercise routine, and a healthy mind as well, all thanks to visiting my doctor and letting her know what was going on.
Losing weight isn't a miracle, and it's certainly not going to happen by taking some magic pill. However, it's incredibly easy to make things simple and lose weight naturally and gradually. You have to take care of yourself, and then take care of those around you. If you are run down, unhealthy, and don't feel your best, you can't expect to give your best to the people you love and care about. Being healthy is a lifestyle, and it won't be a one size fits all. Your body is your temple, and you should want to keep it that way.
– Kimberly Studdard
Blog | Twitter | Instagram
Note: Don't forget to head on over to Kimberlys blog and say hey! Make sure to check out all her above social media channels too! Thanks so much Kimberly for guest posting on Everything & Nothin'.