We had a lot of fun introducing our new Flamingo pink leather last week—thanks to everyone who helped vote for the name! This week, we have another new color to introduce, and if you can guess the name we picked for it then you can win a free pair of Dash RunAmocs!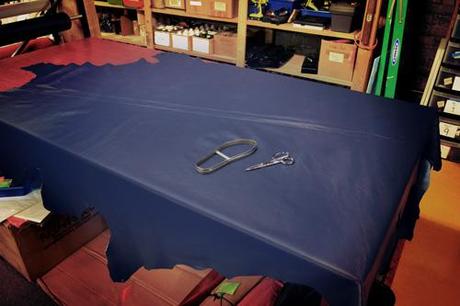 The first hide of our new blue leather.
When we introduced our new supple sublime leather in 2014, we unfortunately lost a popular dark blue leather color. After some searching, founder elf Tim finally found a suitable replacement that meets our standards and feels great on a pair of Dash RunAmocs, smooth Roo Moccasins or any Design-Your-Own shoes that use our sublime leather.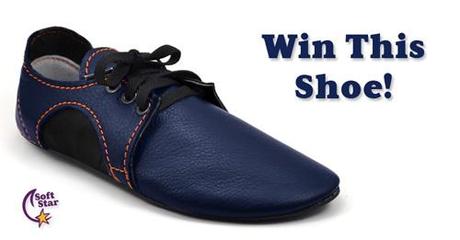 The winning shoe will feature the new blue leather on the front and back with black sides and very special orange stitching—a thread color not normally available for our shoes. We can make this shoe in any adult size from 5U–14U (see our sizing page for help finding your size)
How to Enter:
To submit a guess, you simply need to post it in the comments below. All guesses will remain hidden until the contest ends. The first person to guess correctly will be the winner! The winner will be contacted via the email address entered with the comment. If nobody guesses the name we picked by noon (PST) on Friday, January 23, 2015 then we'll choose a winner by random.
Good luck!
Contest rules: Open worldwide to anyone 18 years of age or older. Void where prohibited by law. Ends at noon PST on 1/23/15.
Related Posts:
Special Edition Snakeskin Print Shoes
Personalize Your Handmade Moccasins with Monogrammed Leather Initials