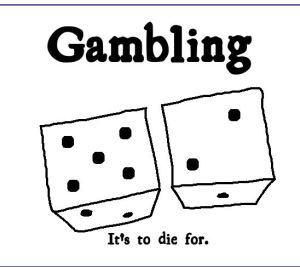 In a one of its kind order a French Court has today ordered the British drug behemoth GlaxoSmithKline to pay 166,000 pounds to a married man who has turned into a gambling addict ,a pathological exhibitonist and a compulsive gay sex addict and cross dresser after taking its anti-parkinsonism drug ReQuip . 
The French man is a father of two children and was married happily . However in 2003 he has taken the drug called Ropinirole (INN; trade names Requip, Ropark, Adartrel) for Parkinsonism . In a couple of years his dose was increased and slowly he turned started developing problems. Here is what he has said in the court as per THE  SUN :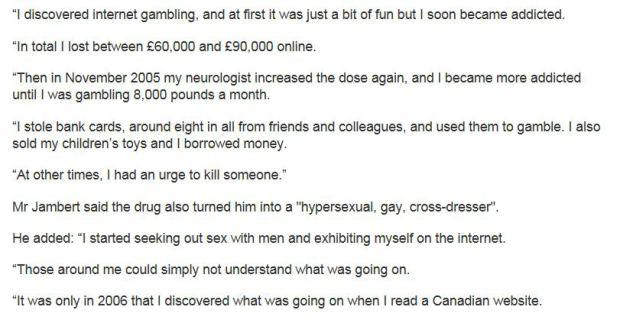 The man reportedly is now not showing any such behaviour after he has stopped taking the drugs
Ropinirole is a dopamine agonist of the non-ergoline class of medication and acts selectively on D2-D4 dopamine receptos with highest affinity for D2. Here is what the GSK says in its product information sheet about this adverse reaction  :

However this warning has been added by GSK only in 2006 .
Though this is a rare adverse reaction it indeed a life changing and devasting one. The verdict is significant in the says and goes to mark the importance of Phase IV trials (post marketting). It underlines the need for a robust ADR reporting system and aslo fixes the responsibilty of it on the drug company. The drug is prescribed quite often and might open a can of worms for GSK in case there are others like him who are suffering from similar disorders.Physicians particularly need to now take care of this aspect too.