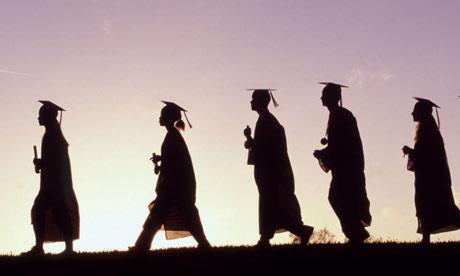 According to a study by the Centre for Economics and Business Research, over half of all new graduates are unemployed or stuck in menial jobs that have no bearing on their studies in the six months after leaving university.
Around 52% of the leavers last year were in this position. A shocking 20% had no job this year which is more than double since the recession hit in 2008. The research suggests that graduates of language, historical, philosophical and law studies are the ones most likely to end up"under-employed".
"If we are asking people to invest £9,000 a year on tuition fees, they should expect a credible return. Yet over half of graduates are nowhere near benefiting from their degree and the situation is set to get worse." Said the head of the Association for Accounting Technicians Jane Scott Paul.
In the report the CEBR suggests that 55% of the 2011 graduates will become either un-employed or enter the workplace in menial positions.
If you are interested in entering the conservation, travel, environmental or research sectors then check out our jobs page. We have internships available which can be a fantastic way to get hands on experience as well as overseas positions on our many projects for the more experienced.